Should You Use Essiac Tea For Cancer?
As our modern world knows all too well today, conventional forms of cancer treatment has its limitations. Practices involving radiation, chemotherapy, drugs, and surgery leave a patient susceptible to infection and future illness. Patients also battle psychological side effects that destroy their overall wellbeing and vitality.
The incidence of cancer rates continue to rise annually. Slightly trailing behind the number of deaths linked to heart disease, cancer is the second most leading cause of death in the United States as reported by the CDC (Center for Disease Control and Prevention) (11).
Powerful and natural cancer treatments designed to aid the body in healing have been discovered but face opposition from public health agencies. One such alternative approach for the treatment of cancer is Essiac tea. Have you heard of it?
A History of Opposition
Rene Caisse was a Canadian nurse who learned of the possible healing powers of Essiac tea from one of her patient's recovering from breast cancer. Based on its origin, the tea has also been referred to as the "Ojibwa Tea of Life". Seeking to help humanity control cancer, Caisse started working with Dr. Charles Brusch to formulate an herbal mixture and study its effects in people and laboratories in the 1920's (2). (10)
Both Caisse and Dr. Brusch promoted the use of Essiac tea as an affordable, effective and alternative cancer treatment. Facing the pharmaceutical and medical industries with wallets benefiting far too greatly at the profits from conventional cancer treatments, Essiac tea has not yet been approved for use as a cancer treatment drug by the Federal Drug Administration (FDA) (2). Currently, the FDA lists Essiac tea as a new drug not generally recognized as safe (13).
Despite the efforts of public health agencies to squash any investment into determining the safety and effectiveness of Essiac for research during clinical trials, it is perhaps the testimonials of Caisse and Dr. Brusch's patients which lead to the popularity of Essiac in the 1980's. The herbal remedy of Essiac Tea can now be found in health food stores but lacks FDA testing and approval (7). (2)
Reported Effects of Essiac Tea
People who have used the herbal remedy have provided amazing testimony attributing their health improvements to Essiac tea. Perhaps now you are pondering the notion of drinking the herbal elixir yourself or will recommend it to a loved one. Do understand that with anything, synthetic or natural, there are side effects that may be associated with consuming Essiac.
Caisse claimed that the herbs contained in her formulated Essiac brew had anti-cancer properties that may treat and possibly cure various types of cancer. Caisse, along with other supporting physicians, proposed that these anti-cancer activities exhibited from Essiac treatment is a result of a synergistic effect of the contained herbal mixture. (3, 4, 10)
Herbs Promote Detoxification
In theory, the four primary herbs contained in Essiac better equip the body in the fight against cancer by detoxifying tissue, purifying blood and quickly eliminating toxic waste (3, 12). Essiac originally contained the following 4 herbs: (1, 7)
Burdock root
The inner bark of slippery elm
Sheep sorrel
Indian rhubarb root
A later recipe known as Flor Essence contains the addition of 4 more herbs to the original formula: (1)
Watercress
Blessed thistle
Red clover
Kelp
Essiac May Stimulate the Immune System
Conventional cancer treatments destroy an individual's immune system which is why patients may supplement their diets with Essiac. Essiac may stimulate the immune system's response to infection by efficiency detoxifying the body and therefore providing pain relief and improved health (3, 9, 10).
Companies that formulate the tea have made recommendations that conventional cancer therapy should not be used in conjunction with Essiac support. Such recommendations are based off of the belief that Essiac tea cannot promote the healing of the immune system while no immune system exist to be healed (2).
On the other hand, researchers propose that Essiac may benefit immune-suppressed individuals by enhancing the immune system (9). Clinical data remains limited.
A Concentrated Source of Antioxidants
Essiac contains high levels of the following antioxidants: flavones, anthraquinones, tannins and polysaccharides (7). Studies have shown that Essiac tea used at varying concentrations reduces the presence of free radicals by up to 84% (4). Free radicals can lead to DNA damage and trigger a series of adverse health responses.
In fact, pharmaceutical agencies manufacture drugs derived from these antioxidant sources.  Adriamycin is chemotherapeutic drug designed to treat 13 various types of cancer and contains anthraquinones (7, 15).
An even greater threat to cellular damage is superoxide radicals. Superoxide radicals have the ability to not only create cellular damage, but also to activate other free radicals (4).
Plant-derived polysaccharides have been valued in traditional Chinese medicine for its role as a powerful antioxidant (14). These healthy polysaccharides prevent against oxidative damage in the body by scavenging dangerous superoxide radicals (7). 
Essiac May Reduce Cell Mutations
Attributed to burdock root for its high concentration of the antioxidant anthraquinone, Essiac may reduce cell mutations and therefore prevent tumor growth.  Anecdotal evidence has been reported by individuals claiming that they have experiences the regression of tumor size and severity of symptoms.
These patients suffered from different cancer growths such as tumor growths on the skin's surface including the face and lips, as well as patients with uterus, prostate, and colon cancer. (2, 7, 10)
Animal studies have shown that treatment of Essiac is associated with a decrease in the ability of tumor cells to multiply. Although researchers also noted a decrease in the growth of normal cells, the herbal extract significantly prevented the proliferation of cancerous cells at a higher rate. (9)
If clinical studies are funded and evidence supports these claims, it is possible that the conventional treatment methods could also be improved. If a tumor decreased in size as a result of Essiac treatment, risks associated with surgery could also be reduced. But if a cheap and holistic approach to cancer treatment was discovered to be effective and then approved, the cancer industry would have a decline in their profits.
Health Risks
The American Cancer Society cautions consumers of uncommon side effects and health risks while drinking Essiac tea: (1, 3)
Headache
Nausea
Diarrhea
Constipation
Increased bowel movement
Frequent urge to urinate
Vomiting
Low blood sugar
Liver damage
Kidney damage
Allergic skin rashes
Flu-like symptoms
Health agencies disapproval for funds and clinical research into the efficacy of Essiac as it relates to cancer treatment continues to delay patient's hope for a cure. Currently, only animal testing and anecdotal evidence from individuals using Essiac as a supplement can provide insight into possible health risks associated with drinking Essiac tea.
Essiac May Interact with Drugs
Researchers have found that Essiac tea may adversely interact with chemotherapy drugs. Patients reporting to use Essiac while undergoing chemotherapy had high concentrations of the drug in their system. Although the biochemical pathway in which Essiac can interact with drugs is not understood, Essiac supplementation may inhibit the body's ability to completely eliminate toxic waste. (6, 8)
This dilemma begs the question, why is such a toxic drug approved for use in cancer treatment and yet an herbal extract lacks study in clinical trials?
Open-Minded Research Required
The Task Force on Alternative Therapies concluded their report with the desire to see more "open-minded research" (7). Eight Doctors as early as 1926 had even urged the Department of National Health and Welfare at Ottawa, Canada to allow Caisse to continue her research on Essiac. They stated in their petition to the health organization that Essiac treatment "relieves pain, will reduce the [tumor] enlargement and will prolong life in hopeless cases." (12)
Only one fact appears to remain consistent regarding Essiac's use as cancer treatment: research involving an alternative form of cancer therapy is a potential worth investigating. Can you envision a world without the use of chemotherapy to treat cancer?
Risks of Conventional Cancer Treatments
Cancer treatments today can include surgery, radiation, chemotherapy, hormonal therapy, and immunotherapy. Serious and some life-threatening side effects from these therapies include: (10, 15)
Hair loss
Sterility
Vomiting
Excessive tiredness and mental fatigue
Diarrhea
Scarring or complete tissue removal such as the breasts
Lowered immunity
Anxiety including thoughts of suicide
Increased risk of lymphoma
Impaired memory
Seizures
Allergic skin reactions
Irregular heart beat
Paralysis
Unusual bruising and bleeding
Difficulty breathing and swallowing
For a continued list of possible side effects which may result from currently approved cancer treatment drugs, visit A to Z List of Cancer Drugs compiled by the National Cancer Institute (15). Reflect back upon the list of possible side effects that can occur from Essiac.
Why do the public health agencies that approve of the current list of cancer treatment drugs with life threatening side effects put up so many obstacles along the road to alternative cancer treatments?
Alternative Cancer Treatments Conspiracy?
Caisse explained that her efforts to perform clinical research on the effectiveness of Essiac faced challenge as a result of "nothing less than a conspiracy against finding a cure for cancer" (12). Do you agree?
The cancer industry is comprised of a complex network of corporations which make profit from cancer patients seeking an end to their suffering. Pharmaceutical companies produce chemicals that are known to cause cancer as well as toxic cancer treatment drugs.
In fact, AstraZeneca is a drug company which originally created National Breast Cancer Awareness Month. Take note to the campaign's lack of drive to find a cure for the problem. (16)
Do Not Turn a Blind Eye
How are you expected to manage your health goals when powerful organizations trump every move made in the quest for alternative cancer treatments?
Always be honest with your doctor. Your doctor needs to be aware of possible drug interactions that may occur. Essiac is a non-pharmacological supplement which may provide you with health benefits along with other popular approaches such as Echinacea and green tea (8).
Living a healthy lifestyle is the best strategy to prevent cancer. Chemicals can be found in food, makeup, the air you breathe and ground you walk on. Remain an educated consumer to minimize toxins in your environment.
Avoid foods high in sugar which have been increasingly linked to promoting inflammation and the growth of cancer in the body.
Just as the CBCRI recommends, remain informed of all available evidence regarding the use of Essiac treatment to decide if it is the right supplement for you. No other industry or person will have your health goals more in line and every individual should have the right to understanding the treatments their body is undergoing.
Inflammation Crushing Ebundle
The Inflammation Crushing Ebundle is designed to help you improve your brain, liver, immune system and discover the healing strategies, foods and recipes to burn fat, reduce inflammation and thrive in life!
As a doctor of natural medicine, I have spent the past 20 years studying the best healing strategies and worked with hundreds of coaching clients, helping them overcome chronic health conditions and optimize their overall health.
In our Inflammation Crushing Ebundle, I have put together my very best strategies to reduce inflammation and optimize your healing potential.  Take a look at what you will get inside these valuable guides below!

Sources for This Article Includes:
1. American Cancer Society: Essiac Tea Link Here
2. National Cancer Istitute: Essiac/Flor Essence (PDQ®) Link Here
3. Cancer Research UK: Essiac Link Here
4. Leonard SS, et al. Essiac tea: scavenging of reactive oxygen species and effects on DNA damage. J Ethnopharmacol. 2006 Jan;103(2):288-96. PMID: 16226859
5. Zick SM, et al. Trial of Essiac to ascertain its effect in women with breast cancer (TEA-BC). J Altern Complement Med. 2006 Dec;12(10):971-80. PMID: 17212569
6. Memorial Sloan Kettering Cancer Center: Essiac Link Here
7. Kaegi E. Unconventional therapies for cancer: 1. Essiac. CMAJ. 1998. Apr 7;158(7):897-902. PMCID: 1229186
8. Dy GK, Bekele L, et al. Complementary and alternative medicine use by patients enrolled onto phase I clinical trials. J Clin Oncol. 2004 Dec;22(23):4810-5. PMID: 15570083
9. Ottenweller J, et al. Inhibition of prostate cancer-cell proliferation by Essiac. J Altern Complement Med. 2004 Aug;10(4):687-91. P<OD: 15353028
10. Vanderbilt University: ESSIAC, "TEA OF LIFE?" Link Here
11. CDC: Number of deaths for leading causes of death Link Here
12. Essiac Info: The First Treatments In the words of Rene Caisse… Link Here
13. FDA: Regulatory Information Link Here
14. Wang H, et al. An overview on natural polysaccharides with antioxidant properties. Curr Med Chem. 2013;20(23):2899-913. PMID: 23627941
15. National Cancer Institute: A to Z List of Cancer Drugs Link Here
16. Breast Cancer Action: The Cancer Industry Link Here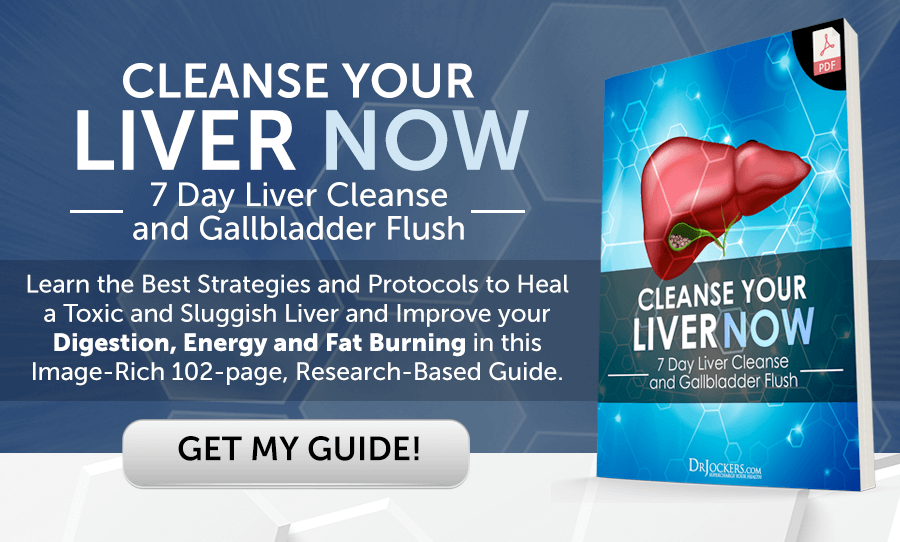 Was this article helpful?