What is the Healthiest Wine to Drink?
We all see those articles that circulate on social media now and again stating the health benefits of certain types of alcohol consumed in moderation. I believe there may be some truth to this, but I think people need to be careful, particularly with wines. While I do not condone frequent drinking, I do believe I have come across the healthiest wine you could possibly drink.
Many people don't know this, but it is estimated that about 90% of wine comes from just a small handful of producers. With producers aiming to meet high demands, quality standards often slip by the wayside. As someone who is always looking for ways to live a life of vitality, I am strict with what I choose to consume because let's face it, our food supply isn't as pristine as it used to be.
I did not consume any alcohol for a long time because of this. I have now found a company that sources wines that I can drink and enjoy in good company.
Is Wine Keto Friendly? 
I am a strong advocate for a ketogenic lifestyle. After performing a Keto Metabolic Makeover, I recommend to most people that they follow a cyclic ketogenic style of eating. With that in mind, things that spike blood sugar simply do not have a place in this lifestyle. While some styles of red wine are relatively low in sugar, such as cabernet sauvignon, just about any of the wine mass produced today is too high in sugar.
This is because most wine producers cut the fermentation process short. Wine is created by putting the juice of grapes through a fermentation process that turns the sugars into alcohol. This means that in theory, it should be keto-friendly if allowed to fully ferment. Only a select few producers do this, however.
The best way to determine if the wine you are drinking is ketogenic, is to simply monitor your blood ketone levels while drinking it.
Is Wine Healthy or Not?
You may have heard that red wine is good for your heart and there is some truth to this. I would argue, however, that the vast majority of wines may contain harmful ingredients that cause other issues in the body. Did you know that there are 76 different chemical additives approved for commercial wine production?
This surprised me, especially since wine manufacturers are not required to list any of their ingredients on the label! Additionally, most wine producers do not undergo any sort of 3rd party testing to ensure that their wines do not contain harmful toxins like heavy metals, mold, and pesticides.
Because of these lax standards, things like artificial coloring, flavoring, added sugar, ammonia, and more find their way into wines and probably play a major role in causing the hangover.
Potential Health Benefits of Wine
The potential health benefits from wine are likely derived from nutritional compounds that are found in grapes. Grapes are powerful sources of nutrition with many documented health benefits.
As I will go into shortly, however, these beneficial effects may be canceled out by other unwanted compounds in the wine. I will tell you how to buy the healthiest wines so you are more likely to receive health benefits.
Anthocyanins
The skins of grapes contain powerful compounds called anthocyanins. Anthocyanins are purple and red pigments that are found in all kinds of berries, including blueberries, raspberries, blackberries, among others.
Anthocyanins are polyphenolic compounds that have a wide range of powerful health benefits including:
Mitochondrial Biogenesis
Lowering Inflammation
Improved Blood Flow and Heart Health (3)
Improved Cholesterol
Improved Brain Health
Improved Immunity
Drinking red varieties of wine may provide some of the benefits listed above.
Quercetin 
Quercetin is a powerful antioxidant compound found in grapes that is known as a flavonoid. Similar to anthocyanins, quercetin provides a deep pigment to foods and provides anti-inflammatory benefits (4).
Among its anti-inflamatory benefits, queretin also helps to boost immunity, fight cancer, prevent heart disease, and improve energy levels. The health benefits associated with consuming adequate quercetin in the diet are extensive.
Red wine may have concentrated amounts of quercetin and is considered a significant dietary source of quercetin for most people. The healthiest wine would generally be considered the red wines as they will have higher amounts of things like quercetin and anthocyanins.
Lutein & Zeaxanthin
Grapes are a significant source of the antioxidant compounds lutein and zeaxanthin which are powerful for promoting eye health and healthy vision (5). This effect may also lower your risk of suffering from macular degeneration later in life.
Lutein and zeaxanthin also act as an internal sunscreen to protect the skin from being damaged by certain spectrums of light from the sun. Finally, these antioxidant carotenoids may help to improve blood sugar, fight cancer and improve heart health.
What Makes the Healthiest Wine
While wine has the potential to provide health benefits, this is likely not the case for most varieties on the market. This is because, even if the product is labeled as organic, there are several questionable additives that can be mixed with the wine during processing.
Additionally, different ways the grapes are grown and process can affect the final product in a way that may be completely eliminating any health benefits.
Sugar Content
The first thing I would consider when looking for the healthiest wine is the sugar content. This is because I live and recommend a ketogenic lifestyle devoid of foods that cause massive blood sugar fluctuations.
Due to mass production and an attempt to suit the "American palate", many manufacturers do not allow their wine to ferment fully. What this means is that not all of the sugar is consumed by the yeast. This leaves the wine tasting a bit sweeter than it would be otherwise if left to ferment completely.
Additionally, mass producers will often even add in additional sugar during processing. For the healthiest varieties, you want a producer that ferments completely and does not add sugar. Dry Farm Wines finds wines that are fully fermented and only contain less than a gram of sugar per liter, making them remarkably keto friendly.
Mycotoxins
Mycotoxins are chemical compounds produced by different species of mold. These toxins can be extremely harmful, causing chronic inflammation and neurological problems in many people. Unfortunately, grapes are notorious for being contaminated with mycotoxins during processing (6).
While many countries have strict standards to control for mycotoxin levels in products like wine, the US does not. In fact, when wines do not meet their own country's standards for mycotoxin levels, they are often shipped to the US. This same scenario is true for commercially produced coffee beans.
Alcohol Content
Let's face it, alcohol is a toxin. While there are beneficial compounds in wine, alcohol can quickly mitigate these benefits if it is too high. The healthiest varities will have standards in place to control for alcohol content. There is one company that does this very well and I will discuss this in a moment.
Alcohol is broken down into aldehyde groups in the liver, which is extremely toxic to the body. Buying a wine that controls and tests to make sure it does not exceed about 12% is helpful. Although alcohol percentage is technically the only thing required to be labeled on a bottle, it is not verified by a third party and is not actually required to be correct. This means your 13% ABV bottle of wine may actually be much stronger than it says.
Chemical Additives
It is best to find a wine that is organic, contains no added sulfites, made with wild yeast strains, and fermented in vessels that will not leech harmful chemicals into the final product. Many people don't realize the manipulation of wine that goes on using a wide variety of artificial dyes, chemicals, and sweeteners.
Chances are, if you are drinking mass-produced wines (or just about any wine for that matter) you are drinking more than you asked for. Dry Farm Wines only sources from producers that use the purest ingredients and nothing artificial.
Lab-Certified
As I just alluded to, it can be extremely conforming knowing that the company you buy your wine from tests every batch to make sure it meets strict health standards.
Third party testing means that the producers actually send samples of their wine to a lab that tests for things like sugar, alcohol content, chemical additives, mycotoxins, and heavy metals. When these standards are upheld, only a select number of wines meet the criteria for healthiest wines.
Sustainable Farm Practices
Finally, when looking for the healthiest wines you should look for producers that respect the land and nourish it. Dry Farm Wines only sources from wine producers who utilize organic and biodynamic farming practices that maintain and enhance the soil.
This ensures that the soil remains healthy and fertile. Most mass production companies do not take this factor into account and are contributing to a worldwide crisis of soil depletion caused by abusive farming practices. Regenerative agriculture is one of the most important practices currently developing to help protect from the continued deterioration of the environment. 
Your First Bottle for a Penny
Dry Farm Wines is a wine distributor that searches the world for the healthiest wines. They put in the work to control for all of the factors mentioned above and find the wines that are the most beneficial for your health and the environment. They offer subscription services that deliver these wines directly to your front door on a monthly basis.
I did not consume any alcohol for a long time due to the many issues discussed above. Since coming across Dry Farm Wines, I have decided to give them a try and was genuinely surprised at how I was able to maintain my productivity and vitality into the next day.
That being said, they are offering a "Penny Bottle" offer that allows you to receive an additional bottle of wine for just a penny when you purchase your first Dry Farm Wines order. If you are like me and value the ability to indulge in a glass with a group of close friends while maintaining peak health and mental function, I think you will appreciate this offer.
Sources for this Article Include 
1. Sehitoglu MH, et al. Anthocyanins: targeting of signaling networks in cancer cells. Asian Pac J Cancer Prev. 2014; 15(5): 2379-81. PMID: 24716988
2. Anti-cancer effect of anthocyanins: Link Here
3. Konczak I and Zhang W. Anthocyanins-More Than Nature's Colours. J Biomed Biotechnol. 2004 Dec; 2004(5):239-240. PMCID: 1082903
4. PubChem: Quercetin: Link Here
5. Roberts RL, Green J, Lewis B. Lutein and zeaxanthin in eye and skin health. Clin Dermatol. 2009 Mar-Apr;27(2):195-201. PMID: 19168000
6. Paterson RRM, Venâncio A, Lima N, Guilloux-bénatier M, Rousseaux S. Predominant mycotoxins, mycotoxigenic fungi and climate change related to wines. Food Res Int. 2018;103:478-491. PMID: 29389638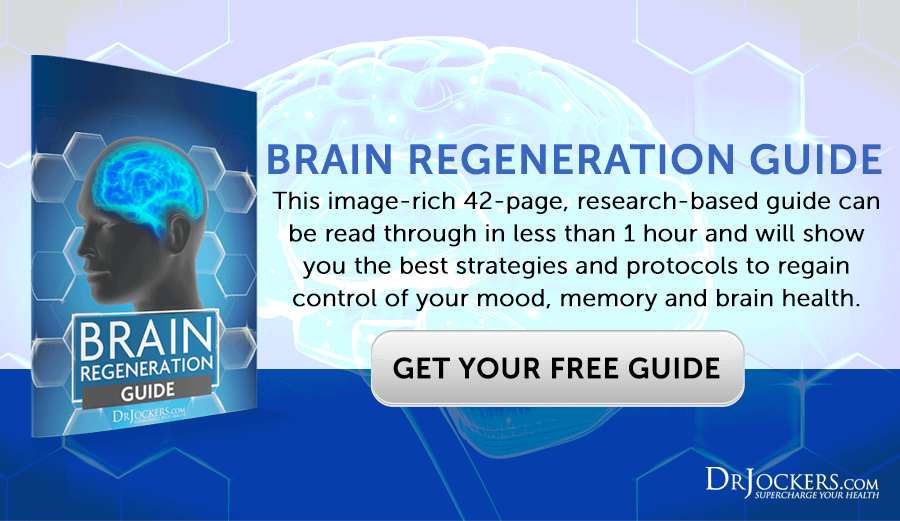 Was this article helpful?