6 Foods That Increase Dopamine Levels
The brain is run through an electrical circuitry that depends upon key neurotransmitters.  Dopamine is associated with the "pleasure system" of the brain and allows us to feel enjoyment and a sense of reward in order to motivate performance.  It also helps with focus and attention and the ability to feel pleasure.  There are key lifestyle strategies and superfoods that help enhance our dopaminergic system.  In this article, you will discover 6 great foods that increase dopamine levels.
Individuals with low dopamine levels often experience hopelessness, worthlessness and an inability to handle stress.  They often isolate themselves from others and they have self-destructive thoughts and behaviors.  Being easily distracted and unable to focus and having a hard time finishing tasks can also be a sign of early dopamine deficiencies (1).
Lifestyle Behaviors that Drain Dopamine:
Dopamine is involved with modulating mood, attention and ability to learn.  It is known as the pleasure system of the brain which is evidenced in animal studies where animals will choose dopamine over food and water until their death.
We see this same behavior in humans who are addicted to drugs, gambling, alcohol, sex, food, extreme sports, etc (2).  All of us get surges of dopamine from different activities that give us pleasure.
The most common lifestyle factors that alter dopamine signaling include poor blood sugar balance, alcohol or drug abuse, poor gut function, adrenal fatigue and brain inflammation.  These things must be addressed for optimal brain function.
Anti-Inflammatory Nutrition Plan:
If you feel that you have signs and signals of low dopamine be sure to follow an anti-inflammatory nutrition plan with high quality supplements targeted at improving gut function and reducing oxidative stress levels in the body.
Key nutrients our body needs to produce adequate dopamine levels include D,L phenylalanine, beta-phenylethylamine (PEA) and N-acetyl L-tyrosine, vitamin B6, folate, selenium, glutathione, zinc and magnesium.  Here are some of the richest food sources of the following: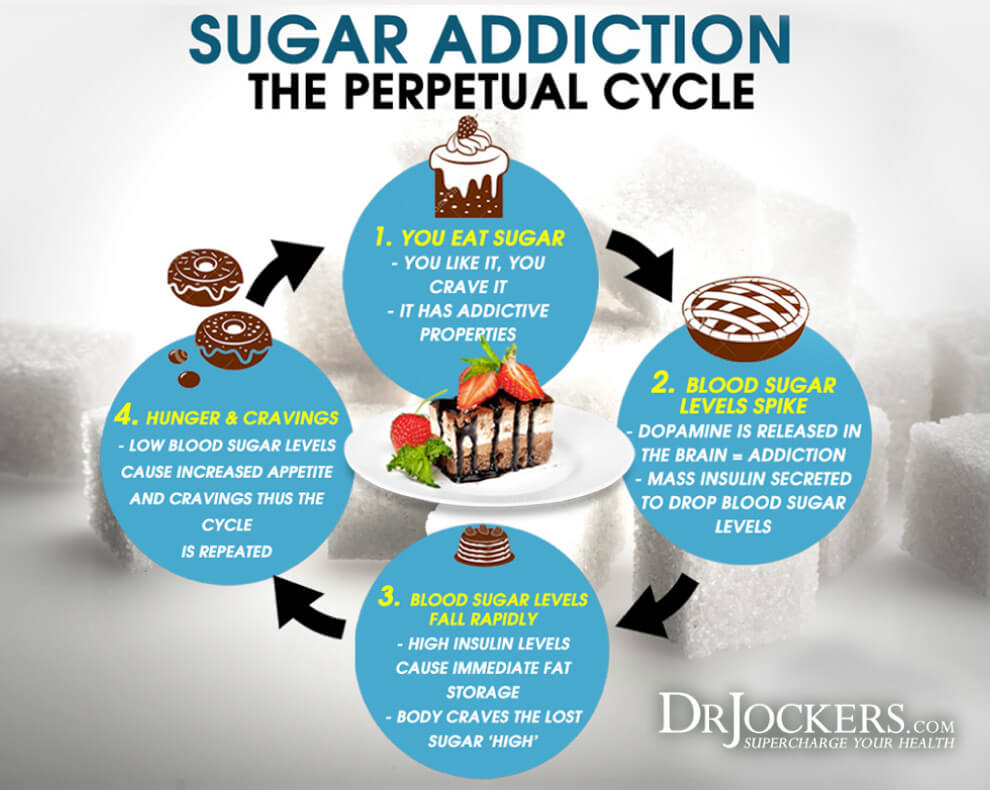 Raw Chocolate:
Also called cacao this superfood is loaded with dopamine boosting nutrients.  It is one of the best sources of PEA's which are natural compounds that cross over the blood brain barrier and stimulate and modulate the release of dopamine in the brain.  Cacao is also very rich in magnesium and zinc and chromium which help to balance and stabilize blood sugar.
Cacao also helps to boost serotonin and contains endorphin Anandamide which is considered the "bliss chemical."  This combination of ingredients makes raw chocolate the best mood boosting superfood.  Be careful not to overdo the chocolate though as the body may develop a sensitivity to some of the compounds in the chocolate and create adrenal stress.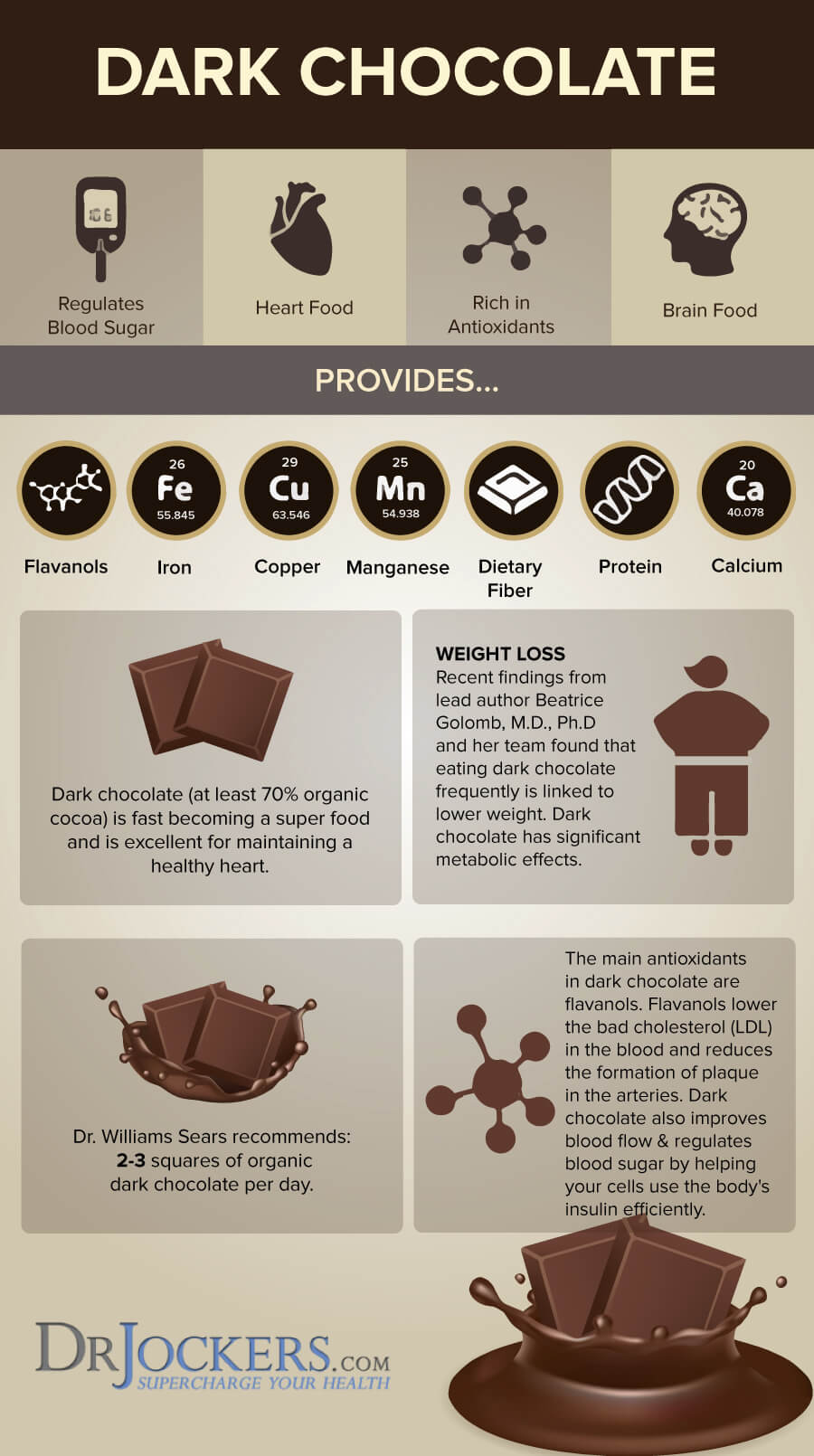 Blueberries: 
Blueberries are rich in the flavonoid antioxidants anthocyanin which has been shown to protect some of the major regions in the brain that control dopamine secretions.   A 2006 study published in Nutritional Neuroscience demonstrated that blueberry extract prevented oxidative stress associated stress to the Substantia Nigra and Striatum regions of the brain (3).
This is particularly important for Parkinson's disease prevention but also for general improvement in motor coordination and dopamine signaling patterns.  Add some organic blueberries to your shakes and smoothies.
Healthy Nuts & Seeds:
Brazil nuts are extremely high in selenium which is a critical nutrient needed for healthy dopamine production.  Almonds are high in tyrosine and pumpkin seeds are rich in B vitamins such as B6, folate and the trace mineral zinc which are all necessary for healthy dopamine levels.
Walnuts, chia and hemp seeds supply a perfect ratio of omega 3 fatty acids, antioxidants and gamma linoleic acid necessary for healthy hormones and neurotransmitters. Be sure to have the majority of your nut intake from soaked, steamed or sprouted nuts and seeds.
You can simply put these nuts/seeds into some clean water and let sit over-night and then drain, rinse and dry.  This will wash away phytic acids, enzyme inhibitors and many of the lectins and other anti-nutrients that these nuts and seeds contain.
You can also stick them in your steamer with veggies you may be steaming such as brussel sprouts, broccoli, cauliflower, cabbage, etc.  This removes many of the anti-nutrients and makes them softer and easier to consume and digest.
Raw, Grass-Fed Fermented Dairy:  
Raw dairy from 100% grass-fed cows, goats and sheep is extraordinarily rich in omega 3 fatty acids, choline and CLA which all enhance hormone and neurotransmitter function.  Additionally, the fermentation process produces enzymes and probiotics that improve gut function and reduce inflammatory stress in the body.
These enzymes and healthy microbes also enhance amino acid bioavailability making it easier for the body to synthesize the alanine, tyrosine and phenylalanine necessary for healthy dopamine production.  Fermented raw dairy from grass-fed animals is also rich in glutathione precursers such as cysteine, glutamic acid and glycine.  They are also very rich in L-glutamine which is critical for a healthy gut membrane.
Damage to the gut is one of the leading causes of neurological stress and reduced neurotransmitter activity.  Unless the individual has a food sensitivity to dairy, using fermented raw dairy from 100% grass-fed animals is one of the best ways to enhance gut function, neurotransmitter activity and dopamine levels.
Pasture Raised Animal Products:
The best dopamine boosting animal products include wild-caught sockeye salmon, grass-fed beef, lamb, bison or buffalo, pasture-raised chicken, turkey and eggs.  You can find a great selection of these healthy and tasty meat products at US Wellness Meats.
These foods are rich in essential fatty acids and anti-oxidants that are necessary for reducing inflammatory conditions in the brain and supporting healthy neuron and neurotransmitter connections.  The more grass and sea vegetable or algae (in the case of fish) the animals consume the more nutrient dense they are.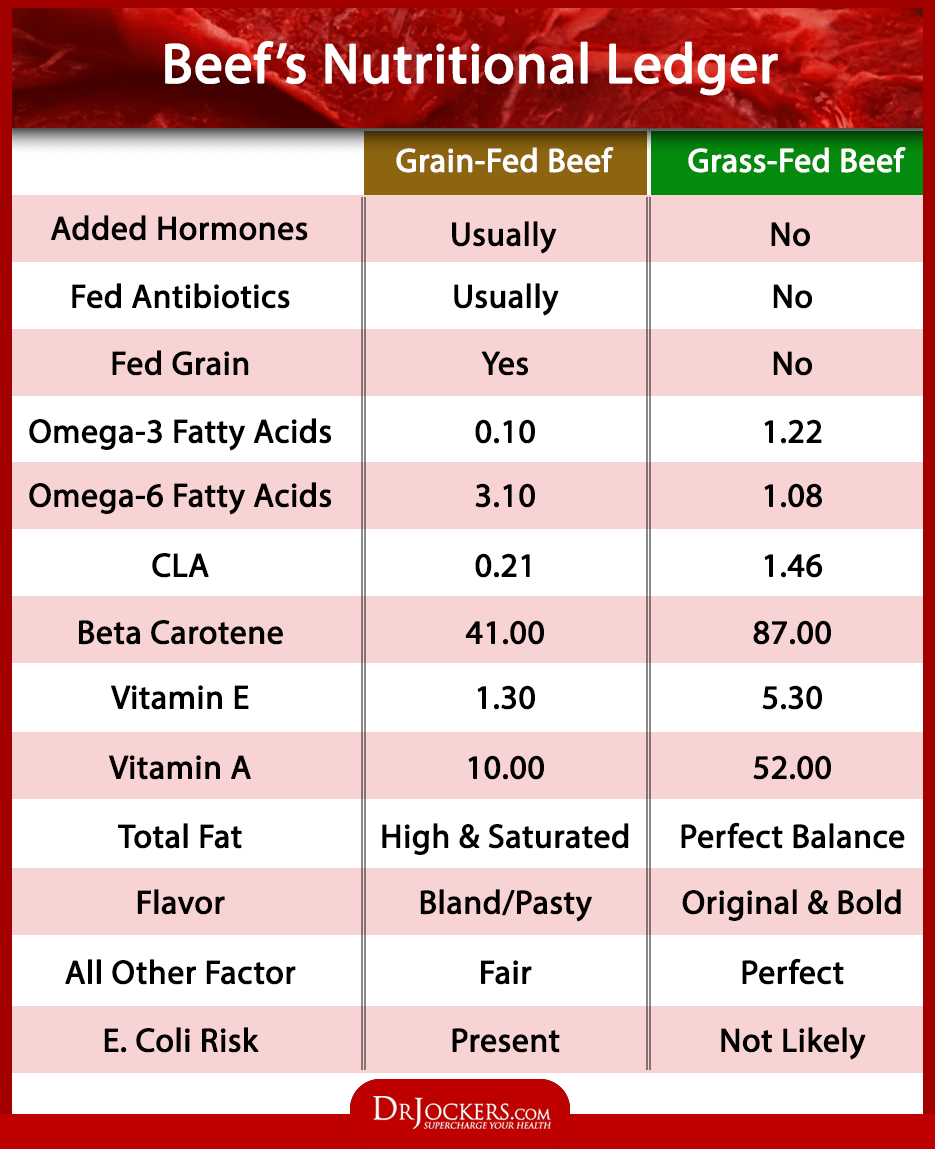 Cruciferous Veggies and Aliums:
Cruciferous vegetables like kale, collards, brussel sprouts, chard, cabbage and cauliflower are extremely rich in sulfur compounds, B vitamins and other key antioxidants and trace minerals.  The alium family which includes garlic, onions, chives and scallions are rich in antioxidants and sulfur compounds.  Sulfur compounds boost glutathione levels which are key for a healthy brain and optimal dopamine release (4).
Cruciferous veggies are best when they are juiced, steamed or fermented in order to break down anti-nutrients and enhance the bioavailability of the nutrients.  You can juice kale, steam broccoli and fermented cabbage making a sauerkraut for optimal nutrition.
Dr Jockers Strategy
For individuals with low dopamine, I focus on blood sugar stability, stress reduction and adaption strategies and look to improve thyroid health if it is a problem.  I recommend a low-carb diet but will use dark chocolate, organic coffee, nuts and seeds so long as they aren't dealing with an autoimmune disease.
I use both of the following supplements to help individuals with low dopa.  I will also typically include Brain Calm magnesium, which crosses the blood brain barrier and improves overall receptor function and plays a huge role in modulating stress hormone production and allowing it to be used most effectively.
Adapt-Strong:  This formula provides clinical dosages of vitamin B6, rhodiola and cordyceps.  This formula provides useful support for both hyper and hypofunction of the adrenals. Hyperfunction is when the adrenals are overproducing hormones, such as cortisol, and hypofunction is the opposite, when the adrenals are under producing.
Normal Dosage:  Take 1 cap – 2x daily
Advanced Dosage:  Take 2 caps – 2x daily
Dopamine Plus:  This formula contains clinical dosages of L-tyrosine, DL Phenylalanine, vitamin C and B6 and it contains 5-HTP which helps keep the dop:serotonin balance in order.  This product helps improve focus, concentration and reduces cravings for sugar or other addictive behaviors.
Normal Dosage:  Take 2 caps – 2x daily away from meals
Advanced Dosage:  Take 4 caps – 2x daily away from meals
Sources For This Article Include:
1. Blum K, Chen AL, Braverman ER, Comings DE, Chen TJ, Arcuri V, Blum SH, Downs BW, Waite RL, Notaro A, Lubar J, Williams L, Prihoda TJ, Palomo T, Oscar-Berman M. Attention-deficit-hyperactivity disorder and reward deficiency syndrome. Neuropsychiatr Dis Treat. 2008 Oct;4(5):893-918. PMID: 19183781
2. Volkow ND, Fowler JS, Wang GJ, Swanson JM, Telang F. Dopamine in drug abuse and addiction: results of imaging studies and treatment implications. Arch Neurol. 2007 Nov;64(11):1575-9. PMID: 17998440
3. McGuire SO, Sortwell CE, Shukitt-Hale B, Joseph JA, Hejna MJ, Collier TJ. Dietary supplementation with blueberry extract improves survival of transplanted dopamine neurons. Nutr Neurosci. 2006 Oct-Dec;9(5-6):251-8. PMID: 17263092
4. Nakamura K, Wang W, Kang UJ. The role of glutathione in dopaminergic neuronal survival. J Neurochem. 1997 Nov;69(5):1850-8. PMID: 9349527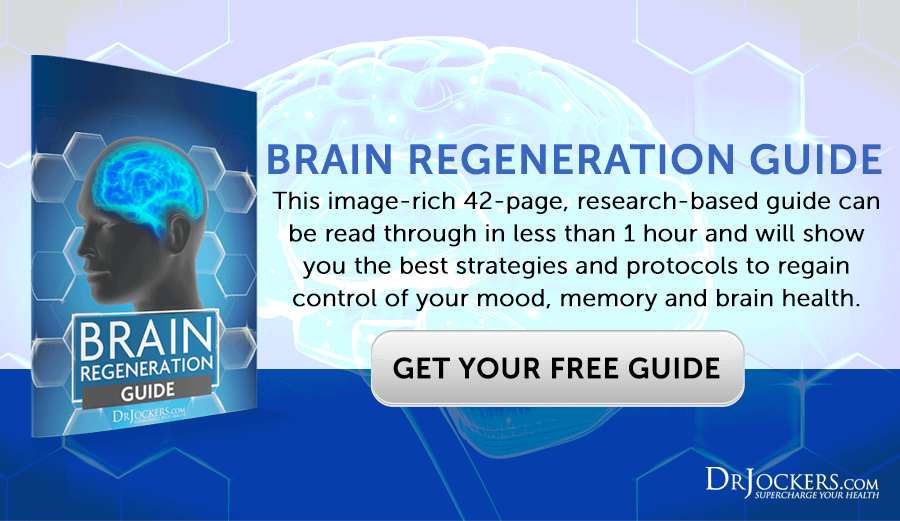 Was this article helpful?