In This Episode:
Discover the ONE ancient strategy

that can flick on the genetic switches which empower the body to heal itself.

Inflammation has TWO modes: one that protects the body and one that goes rogue and seriously threatens our health.

THREE key differences between a normal immune response versus an autoimmune disease – and how to recognize a balanced immune system.

The FOUR major mechanisms within you that allow fasting to fire up your immune system and the role of healthy mitochondria in making ketones.

Top FIVE benefits of time-restricted fasting for people in general (three of them are intended for women, but you need to heed these tips first). 

Top SIX benefits of feast-famine cycling, when you pick the best times to feast and fast and why you don't want to overdo autophagy.

Follow the SEVEN progression steps of intermittent fasting to bolster the

good

bacteria for

great

metabolic health in the microbiome.
Today's episode is proudly sponsored by Paleovalley and its 100% grass-fed beef and 100% pasture-raised turkey meat sticks, one of the choice snacks in my household.  Hurry and grab yours from Paleovalley.com/jockers and be sure to use code JOCKERS at checkout for an extra 15% off!
BIG NEWS! Dr. Jockers just released his BRAND NEW book on Fasting! It's called — Fasting Transformation: A Functional Guide To Burn Fat, Heal Your Body, And Transform Your Life With Intermittent And Extended Fasting. AND we're so excited that it's now available on AMAZON! We'd love your support (and if you like the book) I know he'd appreciate a review too! Claim Your Copy Here. 
Chronic inflammation has taken millions of more lives than any war or plague could have taken in this lifetime. The reality is that it will continue to take more if we don't start putting up our defenses, starting today. Dr. Jockers explains what inflammation is and why it is a necessary occurrence within the body. He shares the benefits of controlled inflammation, as well as the risks of chronic inflammation to our health. Understand how the autoimmunity is compromised and the ways to achieve a balanced immune system for a healthy microbiome so you can address chronic inflammation.
"The body knows how to heal itself. We just need to remove the interference and fasting is the best way to do that."
– Dr. David Jockers
Subscribe to the podcast on:
Resources:
Connect with Dr. Jockers:
People who listened to this podcast also enjoyed: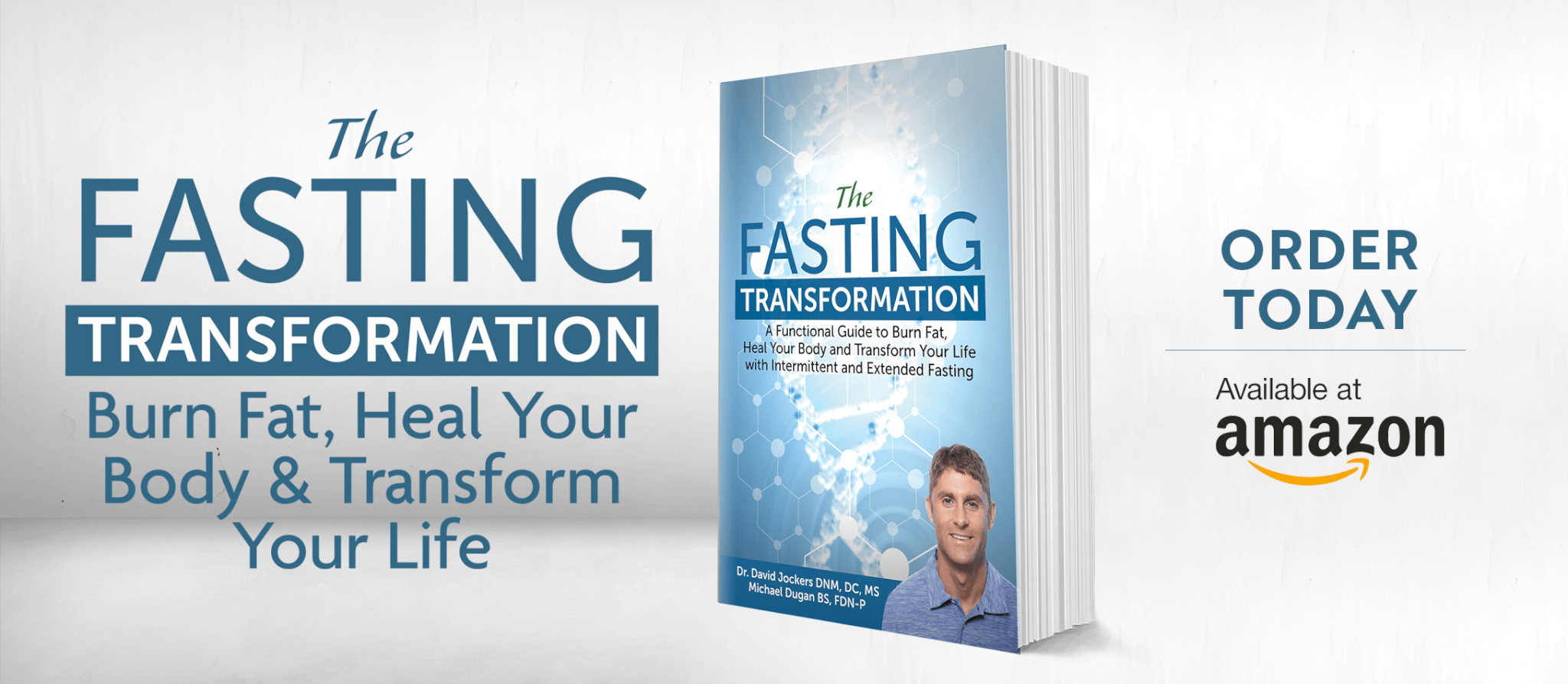 Was this article helpful?