In This Episode:
It's time for a Q&A podcast! Superstar health coach Melissa Nohr is in conversation with Dr. Jockers to answer your listener questions. The new year is underway and while everyone is super focused on their health, it's a great time to talk about everything from parasites to sleep problems, fatty liver to the full moon!
Fatty liver just used to be for alcoholics, but nowadays even children have fatty livers these days. What are the causes? Why, if you're fasting, is your elevated blood sugar level higher than in the morning when you wake up?
The answers are to be found in this illuminating podcast that demonstrates, once again, the length that Dr. Jockers and his team are prepared to go to reach out to an ever wider audience to educate us on all things health!
""During the full moon, melatonin levels are lower and serotonin levels are higher. Higher serotonin levels stimulate more parasite activity. Many people with parasite overgrowth have trouble sleeping around the full moon."
Episode Sponsors
We partner with great companies that make superior products that can help benefit your health. These products have gone through a review and vetting process by Dr. Jockers and his team and are products that we use and recommend for others.
They are truly the best of the best supplements, tools, and resources you can find to help improve your health! Even better, we have worked with the manufacturers to get you exclusive community discounts so you can get them for the lowest price on the internet.
Purality Health
Today's sponsor is Purality Health. Are hidden toxins and stressors making you feel run down and tired? Are you worried about oxidative stress from exposure to EMF, 5G, heavy metals, chemicals, and processed foods? Toxic is the new normal in our modern world.
Toxins in our body take on the role of free radicals, causing oxidative damage on a cellular level that can lead to premature aging and a lower quality of life. One of the most powerful antioxidants known to man is glutathione. It fights free radicals while repairing DNA. However, not all glutathione supplements are created equal. If you're taking it in capsule or tablet form, you're missing out on key nutrients that will pass through your body without being absorbed.
Purality Health has a patented formula that utilizes Micelle Liposomal technology which delivers the glutathione nutrients into your bloodstream, which has been proven to be 800% more efficient. Backed by a 180-day money-back guarantee, you can find them at puralityhealth.com and use the coupon code 'DRJ' to get a 30% discount coupon.
Paleovalley Bone Broth
When it comes to gut health, bone broth is one of my go-to items I add to my diet. But, not all collagen is created equal. Many brands use poor-quality bones and heating methods that remove all of the potent benefits of collagen.
And that is why I choose to use Paleovalley Bone Broth Protein Powder, you can get all the gut healing benefits without the mess from a company that uses only 100% grass-fed and finished cows and is not processed with high heat or extracted with harmful chemicals.
There are no fillers, flow agents or added flavors. There is only ONE ingredient in this product and it's bovine bone broth protein. That's it. And you can get 15% off today using the code "JOCKERS" or by clicking here: paleovalley.com/jockers
Pique
This episode is brought to you by Pique, where plants and science intersect to produce teas and supplements of unrivaled efficacy, purity, and convenience. Pique teas are blended with other functional plants specifically designed to support metabolism, gut health, digestion, and shut down appetite…all while helping to ease bloat and curb sugar cravings.
If you practice intermittent fasting, drinking these award-winning flavors will not break your fast! I enjoy Pique teas even when not fasting, so I use different flavors for different benefits throughout my day.
Pique's revolutionary Tea Crystals—made with cold extraction technology—are organic, vegan, non-GMO, sugar-free, free of preservatives or additives, and triple toxin screened for purity. What's more, these pure teas dissolve in hot or cold water, so no prep or brewing is required.
Try Pique today risk-free and get 5% off, plus a FREE pouch with 20 premium samples when you purchase a fasting bundle. Head over to piquelife.com/drjockers and use code DRJOCKERS.
Resources:

Connect with Dr. Melissa Nohr:
Connect with Dr. David Jockers:
People who listened to this podcast also enjoyed: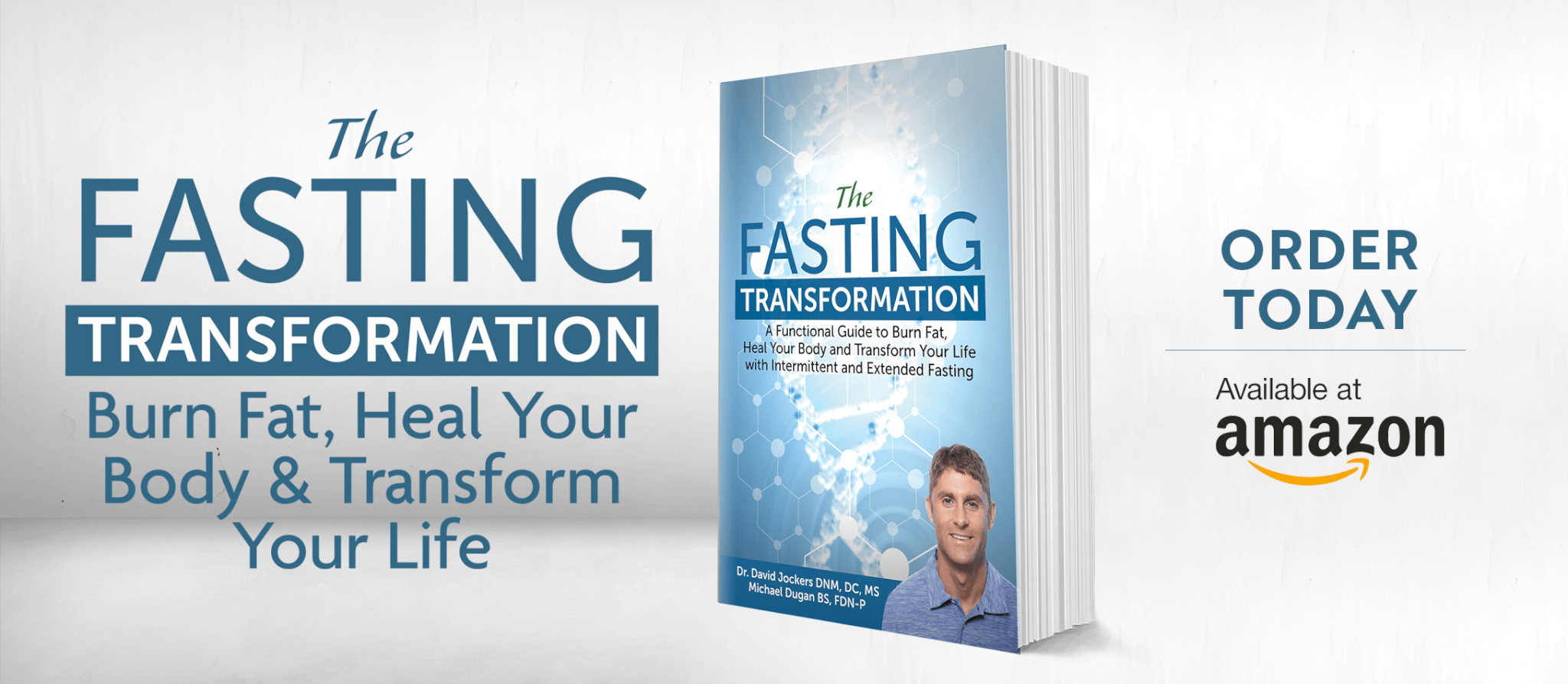 Was this article helpful?