Keto Collagen Chocolate Squares
This chocolate squares recipe is a slightly modified version from my friend Megan Kelly. She has an incredible site Renewing All Things – Biblically Based Health, Nutrition and Lifestyle specializing in neurobiology, healing, and mental health. Enjoy this keto collagen chocolate squares recipe!
If you enjoy recipes like this, you may be interested in my advanced nutrition and recipe book the Keto Metabolic Breakthrough.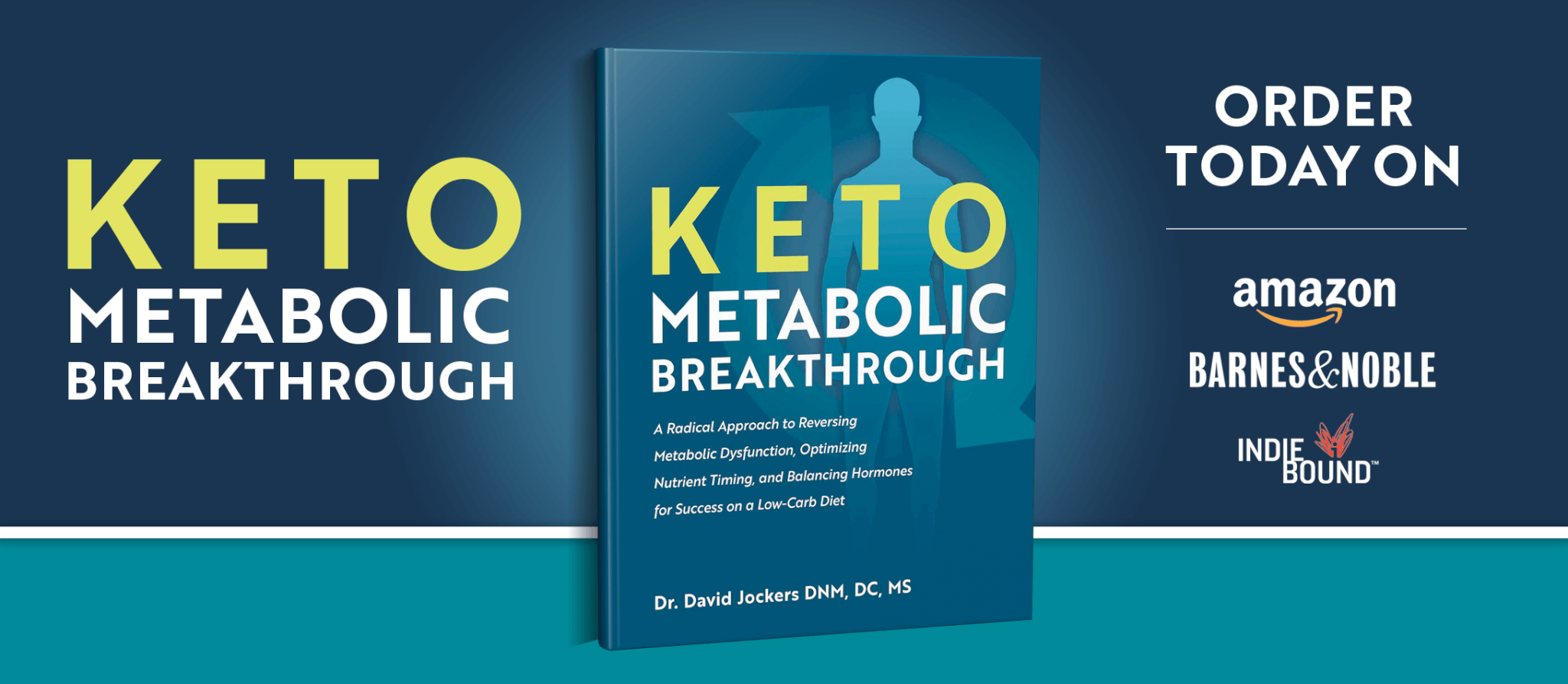 Print
Keto Collagen Chocolate Squares
Yield 12 (2" x 2" squares)
Ingredients:
Instructions:
Step #1: Line a 9 by 5-inch loaf pan with parchment paper.
Step #2: In a small saucepan over low heat, melt the coconut oil. Add the cacao powder, nut butter, and vanilla extract, and add the MCT oil, stevia or protein powder, and salt, if using. Cook, whisking constantly to remove any lumps, until well blended. Remove from the heat.
Step #3: Transfer the mixture to the prepared loaf pan and refrigerate for 60 minutes, or until firm (coconut oil naturally hardens when refrigerated).
Step #4: Cut into squares or bars. Enjoy immediately or store in an airtight container in the refrigerator for up to a week.
Notes
**If you use the chocolate bone broth protein, it is already flavored with stevia and tastes amazing, so you don't need to add in any additional stevia!
***The nutrition info for this recipe is based on the linked ingredients above**
**Nutritional info does not include optional ingredients.
Courses Dessert
Nutrition Facts
Serving Size 1 square
Amount Per Serving

Calories 124

% Daily Value

Total Fat 12 g

18%

Total Carbohydrates 3 g

1%

Dietary Fiber 1 g

4%

Protein 2 g

4%
* Percent Daily Values are based on a 2,000 calorie diet. Your daily values may be higher or lower depending on your calorie needs.
Notes:
Keep the squares in the refrigerator so they remain solid, but you can take a few out an hour before you eat them if you want them to be a little softer.
You can use any nut butter you prefer, such as almond butter, cashew butter or coconut almond butter. I don't recommend peanut butter as it is high in inflammatory omega 6 fats and mycotoxins. If you do want to use peanut butter, I know the Maranatha brand uses mold-free peanuts.
For sweetener, these are quite good without any, but if you do want one, I like stevia the best as it is sugar free and has a great flavor when mixed with a slight dash of salt to take out any sort of bitter after taste.
If you want another option other than stevia, I like monk fruit as it is sugar-free as well. If you choose to use honey, maple syrup or coconut sugar, these will elevate your blood sugar and this will not be a ketogenic recipe.
You could also try a sugar-alcohol like xylitol or erythritol but many people notice digestive disturbances with these sweeteners.
Dr Jockers Comments:
This is a super easy to make and great tasting recipe that helps put your body into ketosis, improves your brain function and provides collagen proteins to support your skin, nails, joints and gut lining.
I enjoy making this with the Keto Brain as it turns into ketones immediately whereas coconut oil takes time for the body to process and create ketones out of. I am a fan of getting an immediate influx of ketones and then having other fat sources to keep the ketone production occurring over time…which is what this recipe does.
Chocolate helps to stimulate neurotransmitter production to improve dopamine, serotonin and endorphin levels so you feel amazing and are able to think sharp and clear!
Organic bone broth collagen protein powder is loaded with collagen protein which is what are body uses to create strong and healthy skin, nails, joints and our intestinal lining. By using bone broth collagen protein, we are helping to strengthen these areas of our body, allowing us to age more gracefully, prevent joint and muscle injuries and heal our gut.
Make this recipe and let us know your thoughts in the comments box below!
Was this article helpful?