My Top 10 Anti-Inflammatory Foods
Anti-inflammatory foods are a critical part of a healthy diet and lifestyle.  Most people are consuming foods that promote this process of inflammation and are not consuming enough anti-inflammatory foods.
Inflammation is an immunological process of self-repair in which the body works to destroy abnormal pathogens, dead cells and abnormal tissue.  When inflammation becomes a chronic condition, it becomes more destructive to the body and can cause major health problems.  Controlling inflammation through nutrition and lifestyle has to be a central focus to achieve your health goals.
I believe deep within my spirit that God created us for incredible health & vitality and desires for us to look to nature to provide the resources for health & well-being.  Here are 10 of the most important anti-inflammatory foods.
1. Coconut Oil:
This superfood is loaded with healthy fats, including lauric acid which is found in a high quantity within mother's milk.  Coconut fats help you to burn fat, improve brain function and reduce whole body inflammatory levels.  It is great to consume in your shakes and smoothies and you can put it on your skin and the components will cross into your blood stream transdermally. (1, 2, 3)
I recommend using coconut oil to cook with because it cannot be denatured under high heat.  If you don't like the coconut flavor than use a high quality MCT oil which has all the same benefits but no coconut flavor.  Coconut oil is one of the most powerful anti-inflammatory foods you can consume.
2. Coconut Water Kefir:
This is fermented coconut water.  Coconut water is naturally rich in potassium but it also contains a good amount of sugars.  The fermentation process breaks down sugar and adds B vitamins, live enzymes and probiotics.
Coconut water kefir is EXCELLENT for your digestive system and is well-tolerated by most people.  If you are experienced with it, you can drink a bottle at a time.  If you are new to fermented foods and drinks or have a serious digestive issue, it is better to begin with 1-2 tbsps. per day.
3. Ginger:
Ginger is composed of several volatile oils that are powerful anti-bacterial, anti-viral, anti-fungal, anti-parasitic agents.  In addition, it inhibits cancer cell formation while firing up our body's own inborn ability to destroy the cancer cells formerly present.(1)
Additionally, ginger helps protect the bodies stores of the super antioxidant & free radical destroyer.   Ginger is also a powerful anti-nausea agent and improves the production of digestive juices (stomach acid, bile and pancreatic enzymes) to enhance digestion.(2, 3)
Drink a cup of organic ginger tea everyday
Grate fresh ginger or use dried ginger on your salad, meat and steamed veggies
Drink ginger coconut water kefir (Kevita brand – Lemon Ginger is excellent)
Get ginger root and put an inch or so in per 8oz of juice. Anymore can give too much bite.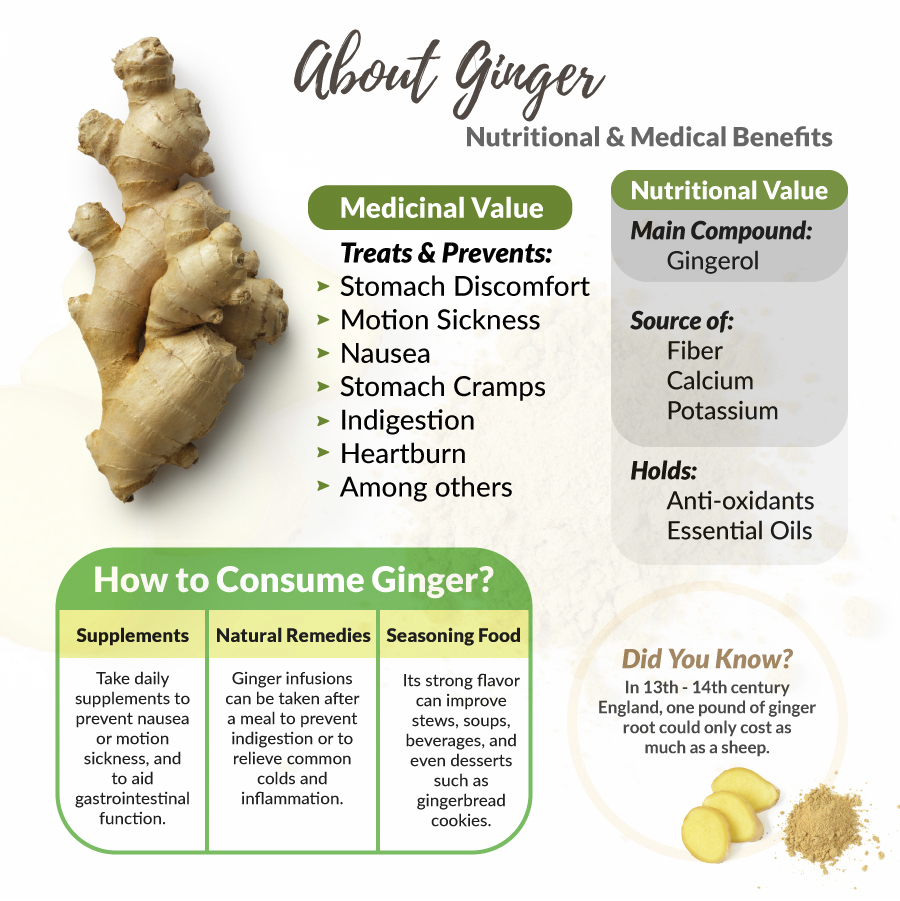 4.  Lemon:
Lemon is loaded with vitamin C, citrus bioflavonoids (vitamin P), live enzymes and potassium.  It is one of the best things to help the liver and kidneys to detoxify and it improves circulation and cellular oxygenation.
I recommend using fresh squeezed lemon or lemon essential oil in your water each morning (and throughout the day if possible) to improve liver cleansing.
I also recommend squeezing lemon on your meat and veggies in order to allow the enzymes and citric acid to begin metabolizing these things before consuming them.  Additionally, lemon helps to stimulate stomach acid, bile and pancreatic enzyme production for more optimal digestion.
5.  Avocados:    
Avocados are full of healthy fats, potassium and magnesium.  They are also rich in carotenoid anti-oxidants that reduce inflammation in the body.  The good fats help produce ketones and improve fat burning. (1, 2, 3)
My favorite ways to use avocados include putting them into shakes to make puddings and chocolate mousse.   I also LOVE making a great guacamole and I enjoy avocado salads.  I consume 1-2 avocados on most days and recommend for the majority of my clients to consume an avocado each day.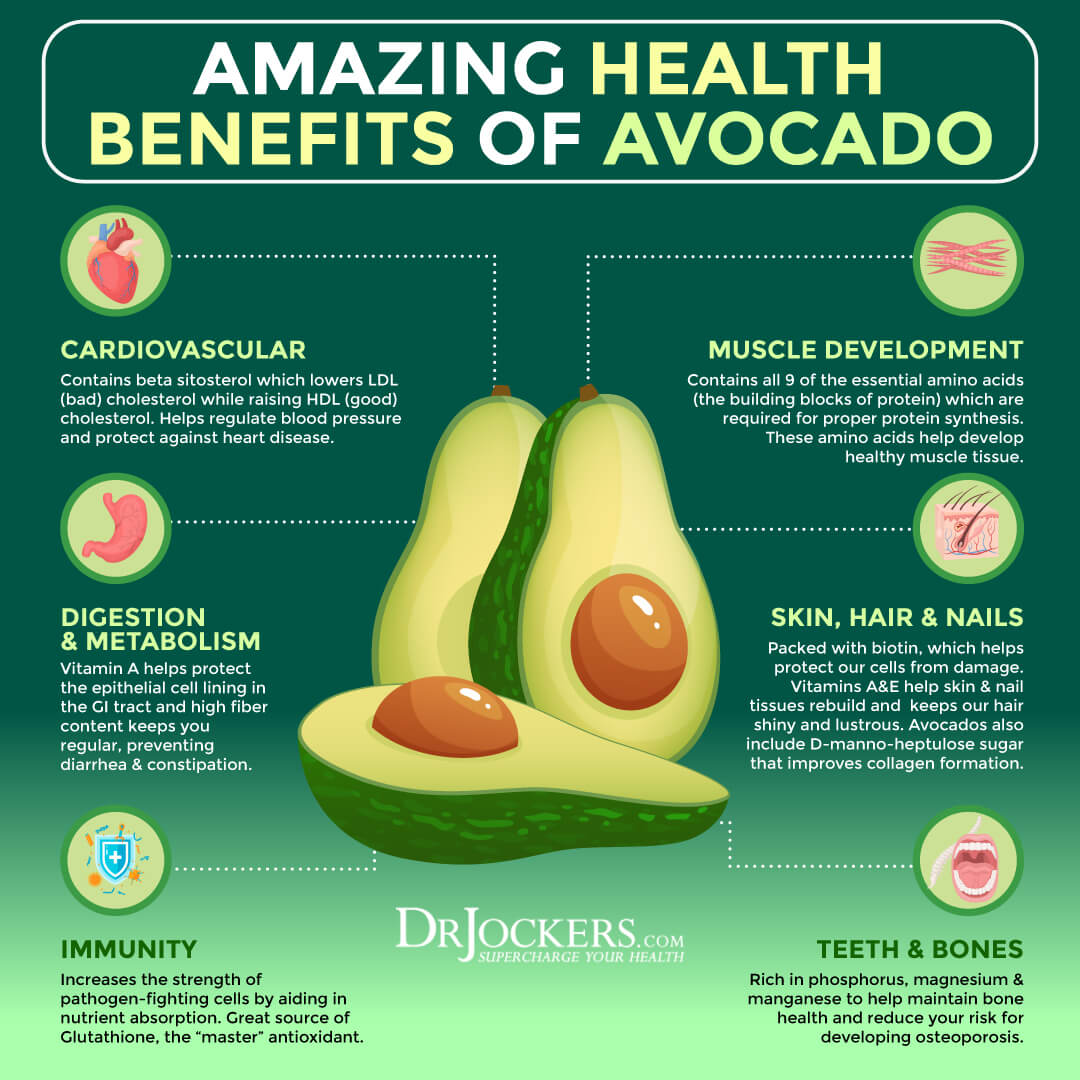 6. Himalayan Sea Salt:
High quality Himalayan sea salt contains over 84 trace minerals and a unique energetic frequency that enhances cellular function.  Most other salts are highly processed and refined and not well-utilized by the body.
Himalayan pink salts help reduce edema, swelling, cellulite and they balance blood pressure.  Lower carbohydrate diets need more healthy salts because their body doesn't retain sodium like we do when we consume a higher carbohydrate diet.
I put them on my foods generously.  I tell my clients that if they are craving salts, than they are most likely trace mineral deficient and it is important to use more of these good salts.   It is also a great energy tip to take a pinch of pink salt and follow it with 8oz of water.  This also works well to reduce asthmatic and allergy symptoms.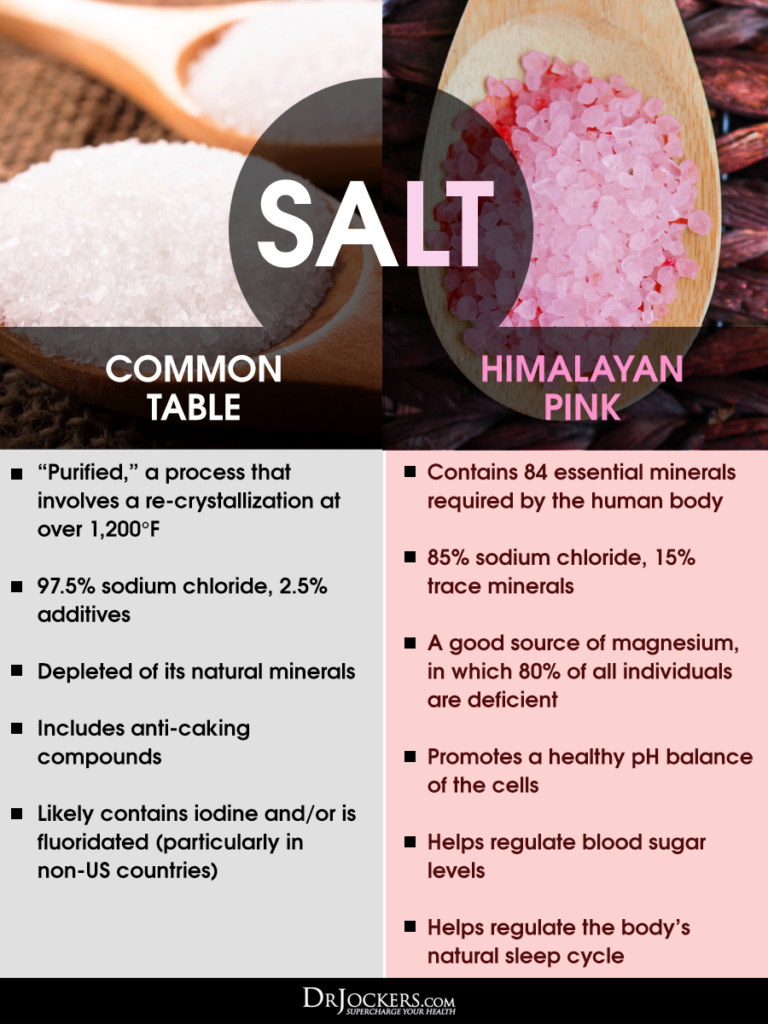 7. Apple Cider Vinegar (ACV):   
This fermented tonic is loaded with enzymes and organic acids.  It is a natural sterilizing agent that has been shown to improve digestive function, stabilize blood sugar, reduce inflammation and improve skin tone. (1, 2)
I use ACV like I use lemon, in water and on foods (particularly meat and vegetables) before consuming them.  It helps to pre-digest the meat and veggies and reduces stress on our digestive system.  ACV also helps to reduce the microbial load throughout the body and improves the use of digestive juices such as stomach acid, bile and pancreatic enzymes.(3)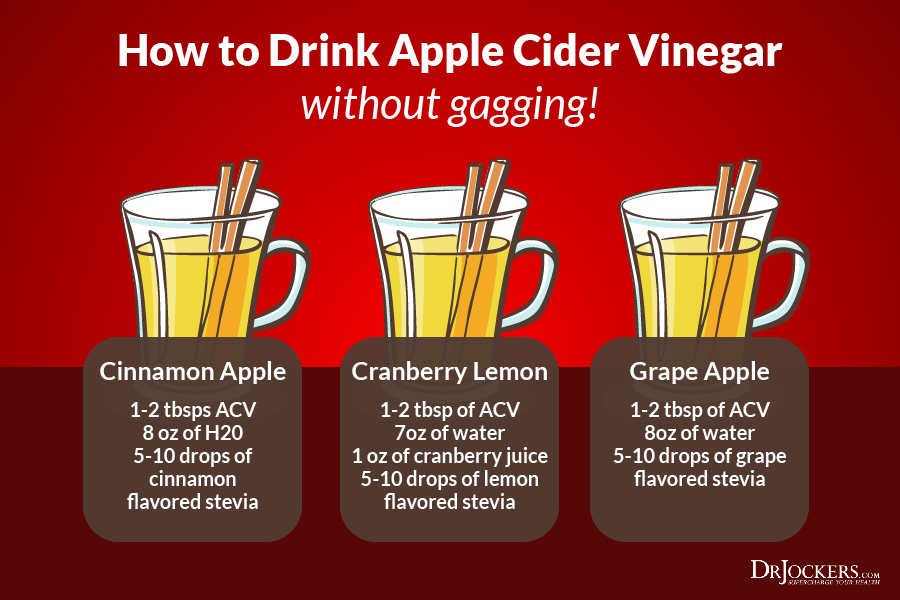 8.  Sprouted Pumpkin Seeds:
Sprouted pumpkin seeds are full of B vitamins, magnesium and zinc.  They are one of the most nutrient dense foods on the planet and have a powerful anti-inflammatory effect on the body.
Sprouting pumpkin seeds helps to release some of the "anti-nutrients" they contain. As a result, the vitamins and minerals in pumpkin seeds become more readily digested and absorbed. To remove some of these anti-nutrients, seal a glass container with pumpkin seeds covered in water for 24 hours. Rinse the seeds and allow drying before use in cooking.
You can also purchase some Go Raw sprouted pumpkin seeds here that are incredibly tasty and enjoyable!
9.  Turmeric:
Turmeric is loaded with curcuminoid antioxidants that powerfully reduce inflammation, improve detoxification and reduce cancer cell formation in the body.  Using turmeric on your dishes is one of the best natural health strategies you can apply. (1)
I recommend using it with coconut milk for an anti-inflammatory milk, putting it on meats and in coconut cups like these.  It is best absorbed when combined with good fats and a pinch of black pepper. (2, 3)  Turmeric is one of the most powerful anti-inflammatory foods ever studied!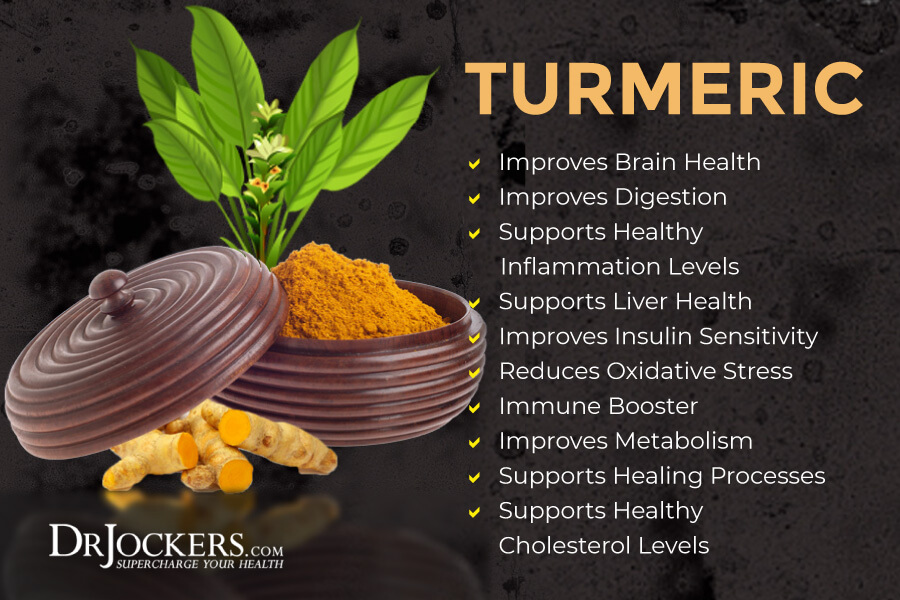 10.  Organic Broth:
Bone broth from organically raised animals is loaded with bone and immune supportive nutrients and is one of the best anti-inflammatory foods.  Bone broth is loaded with bone marrow where the red and white blood cells that form our blood and immune system are originally formed.   It is also rich in collagen peptides which help to improve the integrity of our gut lining, skin and joints.
Bone broth is also rich in conjugated linoleic acid, also called CLA.  CLA helps to reduce inflammation and stimulate fat burning.  It has also been shown to be a powerful immune stimulating agent that reduces cancer growth in the body.
Ideally you will get pasture-raised chicken bones or grass-fed beef bones as that is the highest quality.   You can make it from scratch with this recipe or you can purchase it pre-maid.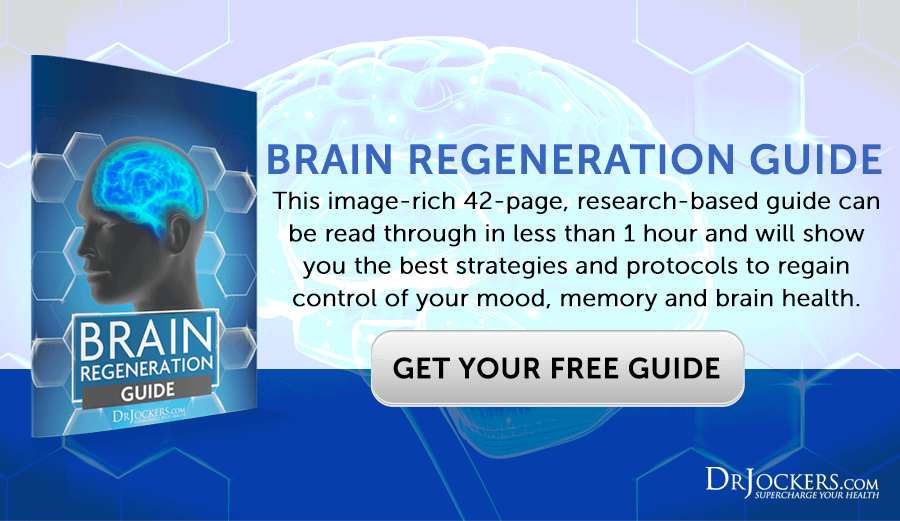 Was this article helpful?