Top 5 Milk Alternatives to Try and 3 To Avoid
If you are like me, some of your favorite childhood memories include a glass of warm milk before bedtime or dipping a big chocolate chip cookie into milk. It's not surprising that milk has played such an important part of your life since it's a staple food in most American households.
Despite its popularity, milk may not be as healthy as you think. Conventional dairy may contribute to inflammation, gut flora imbalance, chronic pain, and disease. Dairy may lead to food sensitivities and allergies causing a variety of health complaints. Thankfully there are some nutrient-dense milk alternatives out there that you can enjoy instead of conventional dairy. 
In this article, I will discuss dairy sensitivities and why you may want to look for dairy alternatives. You will find out what are the top dairy alternatives you should try and the alternatives you need to avoid. You will learn some nutritious milk options that may be right for you if you can tolerate dairy.
Dairy Sensitivities 
Even though dairy is a popular drink that's believed to be healthy by many people, it is not always the case. Not all dairy is the same and dairy may not be right for you at all.
The animals used for non-organic dairy are treated with hormones and antibiotics that may lead to health issues in your body, including inflammation, mood swings, acne, and pain. You may think that simply buying organic is the answer, however, even organic dairy is not the right choice for everyone (1).
A large percentage of our population is lactose intolerant, which means that their body doesn't produce enzymes to break down the dairy sugar, lactose. While there are lactose-free options available, it may not be the answer either. An increasing number of people are sensitive to a variety of proteins in dairy, such as whey and casein.
These dairy sensitivities may lead to chronic symptoms, including headaches, bloating, fatigue, skin problems, and gas. They also increase inflammation in your body and may lead to leaky gut syndrome, digestive troubles, autoimmune conditions, and chronic health problems.
The good news is that there are plenty of delicious plant based milk alternatives available for you. If your body tolerates dairy, you may even find some nutritious dairy milk options as well. Let's find out what are the best and worst plant alternatives and what are some healthy options for you.
3 Milk Alternatives to Avoid
Smart advertisements may make you think that all plant alternatives are safe, nutritious, and healthy.  Unfortunately, this is just not true and this marketing can be very deceiving and dangerous for the consumer.    
Soy, oat, and rice milk may not be as healthy as you think and may have serious health consequences for some individuals.  In this section I go over some of the downsides of these products and better alternatives to use.   

Soy Milk 
Soy milk is one of the most popular milk alternatives. It's made up of only soybeans and water, which certainly sounds natural. However, if there is one milk alternative you want to avoid at all costs, it's soy milk due to its potential health risks.
Soy milk is one of the most common food allergens out there. It's known to cause food sensitivities, inflammation, and related health issues. Soy milk may also be hard on your digestion.
It's even more concerning that soy contains chemical compounds called isoflavones. Isoflavones mimic estrogen in your body. Research suggests that a high-soy diet may lead to hormonal imbalance, fertility issues, irregular periods, and low sperm count.  It also contains goitrogens, a chemical compound that may lead to a suppressed thyroid and problems if you have a thyroid issue already (3).
Oat Milk
You may find oat milk at most grocery stores as an increasingly common milk alternative. You may also make it at home by blending oats with water. However, this is not as healthy as it's advertised.
Oat milk is a high-carb milk alternative. Too many carbs in your diet may raise your blood sugar and lead to inflammation in your body.  Some brands are also more than just oats and water. They may be loaded with sugar, additives, and even refined oils that may increase your risk of inflammation and disease.
Oat products hold the risk of gluten cross-contamination and pesticide residue. Gluten is a common allergen that may lead to inflammation, leaky gut syndrome, chronic pain, and chronic disease. Pesticides have toxic effects on your body resulting an array of health issues (4).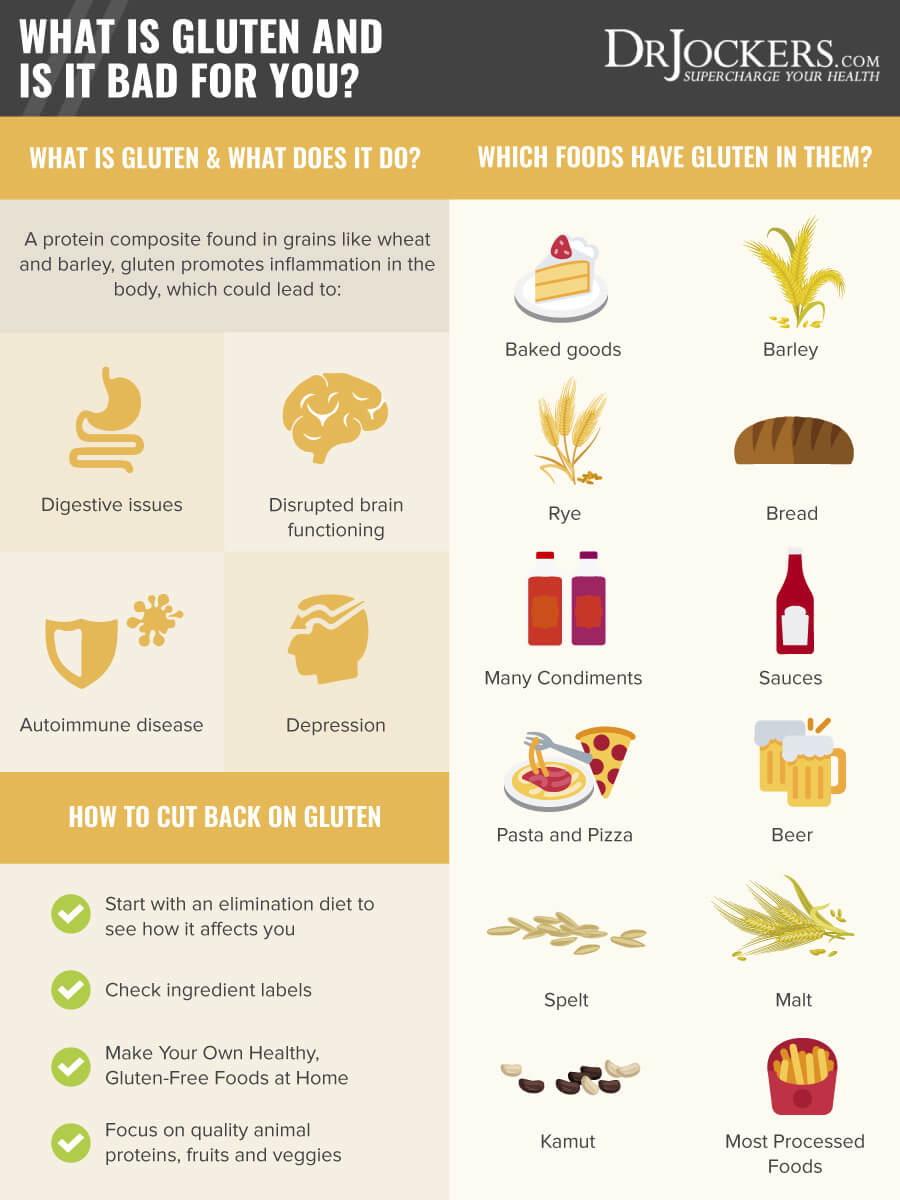 Rice Milk
Along with soy based dairy, rice milk has been one of the original and main dairy alternatives for decades. Vegans have been enjoying rice milk long before plant milk alternatives became popular. The problem is that rice milk holds some health risks that you need to be aware of.
Most rice milk brands on the market are low in nutrients, yet are fortified and loaded with additives. Just like oats, they are high in carbs and may result in blood sugar imbalances, weight gain, and gut problems. The US Food and Drug Administration even suggests pregnant women, children, and infants avoid rice milk because it may contain inorganic arsenic (5, 6).
Best Dairy Alternatives
Now that you know what milk alternatives you need to avoid, you must be curious about what are the best options out there. I recommend coconut, hemp, almond, cashew, and flax milk as nutritious plant based options. 
Coconut Milk
Coconut milk is one of my favorite plant milk options. They are creamy and delicious and comes in two varieties. 
Coconut milk comes from the coconut's white flesh. To produce thick coconut milk, manufacturers extract the liquid of the grated flesh of mature coconuts by squeezing them with cheesecloth. To create thin coconut milk, they use the flesh inside the cheesecloth and mix it with water. Thick coconut milk is fantastic for coconut rice, rice pudding, and baked goods. It is also higher in healthy fats. Thinner coconut milk, on the other hand, is perfect for smoothies, shakes, and as a plain milky drink. 
Coconut is rich in healthy fats. It is also a fantastic source of magnesium, potassium, calcium, and iron. It is an excellent source of medium-chain triglycerides (MCTs) that may help to balance your blood sugar levels, stabilize your microbiome, lower your appetite, and help you lose weight. Coconut milk also offers anti-inflammatory and antibiotic benefits (7, 8, 9, 10).
Hemp Milk 
One of the best things about plant milk is that they offer a variety of tastes and textures. Hemp milk has an earthy and nutty flavor I love. Hemp milk is made of hemp seeds and water. You can even make it yourself by blending hemp seeds with water at a 1:3 or 1:4 ratio depending on the consistency you prefer. You may add a bit of stevia for sweetness. If you don't have time to go through the hassle yourself, you may find hemp milk at health food stores, grocery stores, and online.
Hemp milk is a fantastic source of healthy fats, protein, calcium, and iron. It is a fantastic source of the omega-6 essential fatty acid, gamma-linolenic acid (GLA) and had the ideal Omega-3 and 6 balance. As a result, hemp milk may help to reduce inflammation in your body, reduce signs of aging, and protect your skin (11, 12, 13, 14). 
To learn more about the benefits of hemp seeds and hemp milk, I recommend this article.
Almond Milk
Almond milk is one of the most popular milk alternatives – and it's actually good for you. What people love the most about almond milk is that its creamy texture reminds them or regular dairy. It also offers a nutty flavor that's easy to love. Almond milk is available at health food stores, grocery stores, and online. You may also make your own almond milk at home. Blend one part raw, soaked almond with two parts of water, then strain to remove any solids for creamy, homemade almond milk. 
Almond milk is low in calories and much lower in carbs than cow's milk. It is rich in magnesium, riboflavin, thiamin, riboflavin and plant phytosterols.  This may help to balance your blood sugar levels, lower bad cholesterol, reduce triglycerides, and protect your heart (15, 16, 17).
Cashew Milk
If you love almond milk, chances are, you will love cashew milk as well. It is increasingly popular, delicious, and nutritious. You may find it at grocery stores, health food stores, and online. You may also make your own. Just like with almond milk, blend one part raw, soaked cashews with two parts of water, then strain to remove any solids for delicious homemade cashew milk. 
Cashew milk is a great source of healthy fats, plant phytosterols, protein, magnesium, potassium, and iron. It may lower inflammation, boost your immune system. It may reduce your blood sugar levels, protect your heart health, and lower your risk of breast and skin cancer (18, 19, 20, 21).
Flax Milk
Perhaps it's the least well-known out of these nutritious plant milk options, we certainly can't forget about flax milk.  This is made with cold-pressed flaxseed oil mixed with filtered water. You may also make your own with flax oil by blending ½ cup of flax seeds with 3 cups of filtered water, then straining it through a nut milk bag. To flavor it, you may blend your flax milk with some stevia or vanilla beans, and perhaps more water for a lighter consistency. It is delicious in your coffee, hot chocolate, or shakes.
Flax milk is rich in vitamins A, D, and B12. It's low in calories and sugar. Just like hemp milk, flax offers anti-inflammatory benefits with a good balance of omegas It may help to protect your heart, balance your blood sugar, and lower the risk of disease (22, 23).
When shopping for plant based dairy, always read the labels as some brand uses added sugar and other added ingredients. Make sure to buy organic, natural almond milk without added sugar or other additives or make your own.
Best Dairy If You Can Tolerate It
Some people are simply unable to tolerate any dairy, while others are able to enjoy the nutrients in some healthier options. If your body is able to tolerate dairy, there are some dairy milk options I recommend.
Grass-Fed Raw Milk 
Milk is one of the most culturally similarly foods through all regions of the world and has been used throughout history. While most milks at your grocery stores are not organic, hormone-treated, processed, and altered, there are still healthy options out there.
Grass-fed raw milk is one of the healthy options out there if your body receives dairy well. In fact, it may be considered a nutritious superfood. They are rich in protein, enzymes, calcium, vitamin K2 and E, beta-carotene, selenium and other nutritional benefits. They may offer anti-inflammatory benefits.
You may find grass-fed raw milk at your local farmers (24, 25, 26).  In some states, such as Georgia where I live, you have to purchase it as "pet milk," due to laws that make it illegal to sell raw milk for human consumption.  To read more about the true history of dairy and the potential health benefits of grass-fed milk, I recommend this article.
Grass-Fed Pasteurized Milk 
If you can't get grass-fed raw milk from your local farmer, grass-fed pasteurized milk is your next best option.  It is widely available at your local health food stores or whole foods.  You may also be able to get it from local farmers.  
It offers a good omega 6:omega 3 fatty acid ratio and is rich in conjugated linoleic acid to support metabolism and immune health.   While I don't recommend long-term daily consumption of pasteurized dairy, having some of the 100% grass-fed dairy from time to time can be very good for the body as long as you don't have an immune sensitivity or allergy.  
Goat or Sheep Milk
Many people who are sensitive to dairy actually only have issues with cow's milk. If you are one of these people, goat or sheep milk may be a fantastic option for you. They both offer a rich taste, however, they are much easier to digest than cow's milk. The form of the casein protein in goat and sheep's milk is different and more easily digested than cow's milk.  
They are rich in calcium, magnesium, riboflavin, and phosphorus. Most goats and sheep are pastured and aren't treated with antibiotics and hormones like cows are. However, it is crucial that you make sure that you pick true pasture-raised options. Both of these are rich in healthy fats and clean protein, however, sheep dairy is a bit higher in both (27, 28).
Camel Milk 
Camel milk has been a dietary staple in the Middle East and a medicinal drink in Middle Eastern, African, and Asian countries. Recently, it has been gaining popularity in the West and is increasingly available in the US at health food stores, family farms, and online.
This has a smooth and refreshing taste with plenty of health benefits. It's rich in calcium, potassium, phosphorus, vitamin B1, selenium, and zinc. It may help to boost your immune system, feed your gut with prebiotics and probiotics, protect your gut health (29, 30, 31, 32, 33, 34, 35, 36).  To learn more about the benefits of camel milk, read this article.
Final Thoughts
Even though milk has been part of our culture for a long time, not all dairy is created equal and may not be healthy for you. Use this article as a guide to health you choose the best dairy alternatives and to know what to avoid.
If you enjoy learning about important nutrition strategies and fat burning recipes, you may be interested in my advanced nutrition and recipe book the Keto Metabolic Breakthrough.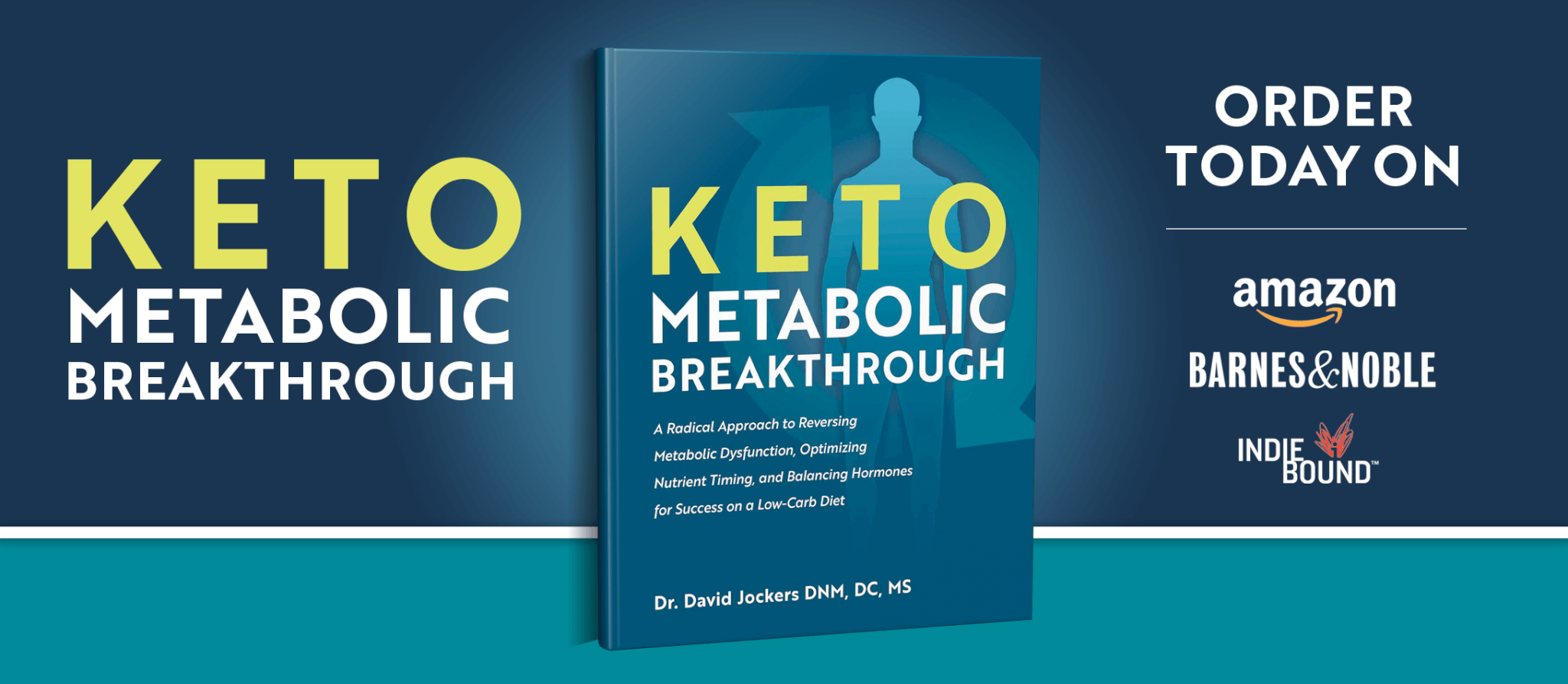 Sources in This Article Include:
1. Should human's drink cow's milk? The Guardian.
Link Here
2. Chavarro, JE, Toth, TL, Sadio, SM, Hauser, R. Soy food and isoflavone intake in relation to semen quality parameters among men from an infertility clinic. Hum Reprod. 2008 Nov; 23(11): 2584–2590. PMID:
18650557
3. Straight talk of soy. Harvard School of Public Health.
Link Here
4. Is oat_milk the new almond_milk? Today.
Link Here
5. FDA concludes study of arsenic in rice products; no dietary changes recommended. AAP News and Journal.
Link Here
6. Analytical results from inorganic arsenic in rice and rice products sampling. FDA.
Link Here
7. Nuts, coconut milk, canned (liquid expressed from grated meat and water). USDA.
Link Here
8. Rial, SA, Karelis, AD, Bergeron, KF, Mounier, C. Gut microbiota and metabolic health: The potential beneficial effects of a medium chain triglyceride diet in obese individuals. Nutrients. 2016 May; 8(5): 281. PMID:
27187452
9. Wang, J. Medium chain triglycerides enhances exercise endurance through the increased mitochondrial biogenesis and metabolism. PLoS One. 2018; 13(2): e0191182. PMID:
29420554
10. St-Onge, MP, Mayrsohn, B, O'Keeffe, M, Kissileff, HR, Choudhurry, AR, Laferrere, B. Impact of medium and long chain triglycerides consumption on appetite and food intake in overweight men. Eur J Clin Nutr. 2014 Oct; 68(10): 1134–1140. PMID:
25074387
11. Characteristics of hemp (Cannabis sativa L.) seed oil
Link Here
12. Fatty acid composition and oxidation stability of hemp (Cannabis sativa L.) seed oil extracted by supercritical carbon dioxide
Link Here
13. Kapoor R, Huang YS. Gamma linolenic acid: an antiinflammatory omega-6 fatty acid. Curr Pharm Biotechnol. 2006 Dec;7(6):531-4. PMID:
17168669
14. Takahashi Y, Ide T, Fujita H. Dietary gamma-linolenic acid in the form of borage oil causes less body fat accumulation accompanying an increase in uncoupling protein 1 mRNA level in brown adipose tissue. Comp Biochem Physiol B Biochem Mol Biol. 2000 Oct;127(2):213-22. PMID:
11079375
15. Beverages, almond milk, unsweetened, shelf stable. USDA.
Link Here
16. Milk, fluid, 1% fat, without added vitamin A and vitamin D. USDA.
Link Here
17. Kris-Etherton, PM, Zhao, G, Binkosk,i AE, Coval, SM, Etherton, TD. The effects of nuts on coronary heart disease risk. Nutr Rev. 2001 Apr;59(4):103-11. PMID:
11368503
18. Cashew milk. USDA.
Link Here
19. Blomhoff, R, Carlsen, MH, Andersen, LF, Jacobs, DR Jr. Health benefits of nuts: potential role of antioxidants. Br J Nutr. 2006 Nov;96 Suppl 2:S52-60. PMID:
17125534 
20. Schultz, DJ, Wickramasinghe, NS, Ivanova, MM, Isaacs, SM, Dougherty, SM, Imbert-Fernandez, Y, Cunningham, AR, Chen, C, Klinge, CM. Anacardic acid inhibits estrogen receptor alpha-DNA binding and reduces target gene transcription and breast cancer cell proliferation. Mol Cancer Ther. 2010 Mar; 9(3): 594–605. PMID:
20197399
21. Legut, M, Lipka, M, Filipczak, N, Piwoni, A, Kozubek, A, Gibernator, J. Anacardic acid enhances the anticancer activity of liposomal mitoxantrone towards melanoma cell lines – in vitro studies. Int J Nanomedicine. 2014; 9: 653–668. PMID:
24489469
22. Rodriguez-Levya, D, Bassett, CMC, McCullough, R, Pierce, GN. The cardiovascular effects of flaxseed and its omega-3 fatty acid, alpha-linolenic acid. Can J Cardiol. 2010 Nov; 26(9): 489–496. PMID:
21076723
23. Javidi, A, Moazffari-Khosravi, H, Nadjarzadeh, A, Denghani, A, Eftekhari, MH. The effect of flaxseed powder on insulin resistance indices and blood pressure in prediabetic individuals: A randomized controlled clinical trial. J Res Med Sci. 2016; 21: 70. PMID:
27904615
24. BioMed Research International: Role of Microorgamisms Present in Dairy Fermented Products in Health and Disease
Link Here
25. The health benefits of raw milk from grass-fed animals. The Campaign for Real Milk.
Link Here
26. Is it healthier to drink grass-fed or organic milk? The Globe and Mail.
Link Here
27. Tomotake, H, Okuyama, R, Katagiri, M, Fuzita, M, Yamato, M, Ota, F. Comparison between Holstein cow's milk and Japanese-Saanen goat's milk in fatty acid composition, lipid digestibility and protein profile. Biosci Biotechnol Biochem. 2006 Nov;70(11):2771-4. Epub 2006 Nov 7. PMID:
17090948
28. McBean, LD, Miller, GD. Allaying fears and fallacies about lactose intolerance. J Am Diet Assoc. 1998 Jun;98(6):671-6. PMID:
9627625
29. Zibaee S, Hosseini SM, Yousefi M, Taghipour A, Kiani MA, Noras MR. Nutritional and Therapeutic Characteristics of Camel Milk in Children: A Systematic Review. Electron Physician. 2015;7(7):1523-8. PMID:
26767108
30. Science Direct: Prebiotic (nutrition) – Canin and Feline Gastroenterology, 2013 (
LINK
)
31. Fukuda K, Yamamoto A, Ganzorig K, et al. Chemical characterization of the oligosaccharides in Bactrian camel (Camelus bactrianus) milk and colostrum. J Dairy Sci. 2010;93(12):5572-87. PMID:
21094729
32. Nami Y, Haghshenas B, Haghshenas M, Abdullah N, Yari Khosroushahi A. The Prophylactic Effect of Probiotic Enterococcus lactis IW5 against Different Human Cancer Cells. Frontiers in Microbiology. 2015;6:1317. doi:
10.3389/fmicb.2015.01317.
33. Zheng PX, Fang HY, Yang HB, Tien NY, Wang MC, Wu JJ. Lactobacillus pentosus strain LPS16 produces lactic acid, inhibiting multidrug-resistant Helicobacter pylori. J Microbiol Immunol Infect. 2016;49(2):168-74. doi:
10.1016/j.jmii.2014.04.014
34. Ducrotté P, Sawant P, Jayanthi V. Clinical trial: Lactobacillus plantarum 299v (DSM 9843) improves symptoms of irritable bowel syndrome. World Journal of Gastroenterology : WJG. 2012;18(30):4012-4018. doi:
10.3748/wjg.v18.i30.4012
.
35. Kudva AK, Shay AE, Prabhu KS. Selenium and inflammatory bowel disease. Am J Physiol Gastrointest Liver Physiol. 2015;309(2):G71-7. PMID:
26045617
36. Kasaikina MV, Kravtsova MA, Lee BC, et al. Dietary selenium affects host selenoproteome expression by influencing the gut microbiota. The FASEB Journal. 2011;25(7):2492-2499. doi:
10.1096/fj.11-181990.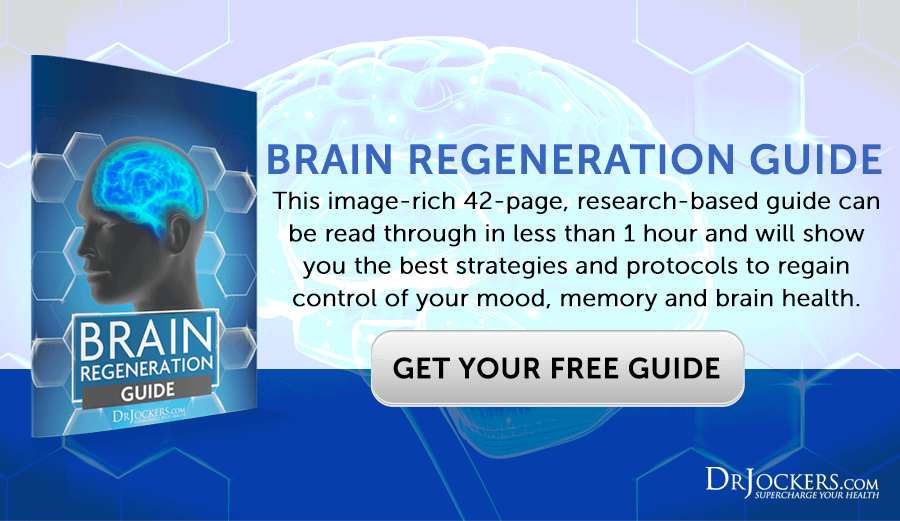 Was this article helpful?