Biblical Nutrition: Top 13 Bible Foods and Their Health Benefits
Biblical nutrition is a study of what the bible discusses in terms of nutrition and taking care of our bodies.  The Bible says that our bodies are temples of the Holy Spirit. One of the best ways to honor and take care of God's temple is to consume healthy foods.
The Bible gives us guidance as to which foods to consume for our health. There are many references to foods with healing properties, including foods that are considered clean (healthy) and unclean (unhealthy).
This article will discuss the top 13 Bible foods and their benefits to our health. Including Bible foods into your diet is an incredible way to grow spiritually while improving your physical health. By removing toxic, disease causing foods from your diet and eating Biblical foods, you may experience a significant health boost.
13 Biblical Foods
The Bible identifies many foods that are beneficial to good health and longevity.  This is important because your diet can have a profound impact on your physical, mental, emotional and spiritual well being.  (1). The top 13 Biblical health foods are:
1.   Olives and Olive Oil
Exodus 29:2: And from the finest wheat flour make round loaves without yeast, thick loaves without yeast and with olive oil mixed in, and thin loaves without yeast and brushed with olive oil.
Deuteronomy 8:8: It is a land with wheat and barley, vines and fig trees, pomegranates, olive oil and honey;
2 Chronicles 11:11: He strengthened their defenses and put commanders in them, with supplies of food, olive oil and wine.
Proverbs 21:20: The wise store up choice food and olive oil, but fools gulp theirs down.
Luke 10:34: He went to him and bandaged his wounds, pouring on oil and wine. Then he put the man on his own donkey, brought him to an inn and took care of him
There are around 150 references to olives and olive oil in the Bible. It was plentiful in Biblical times due to the abundant crop of olive trees. Olive oil was used for many purposes including as a food, salve for wounds, skin conditioner, oil for lamps, and as a sacred anointing oil for kings.
Health Benefits of Olives and Olive Oil:
Olives and olive oil contain many nutrients which make them a top health food. They contain antioxidants, anti-inflammatory compounds, macronutrients, and monounsaturated fatty acids. Olives contain fiber, vitamin E, vitamin, copper and calcium.
Extra virgin olive oil is the healthiest form of olive oil and has the richest flavor. Olive oil contains biologically active phenolic compounds (polyphenols) that have been shown to have numerous health benefits (2). Phenolic compounds have positive effects on plasma lipoproteins, oxidative damage, inflammatory markers, platelet and cellular function, and antimicrobial activity.
Studies also show that olive oil can increase adiponectin levels (3). Adiponectin is a protein hormone which is involved in regulating glucose levels as well as fatty acid breakdown. Low levels of adiponectin are associated with numerous health conditions, including inflammation, lipid abnormalities.  Read more about the many benefits of olive oil in this article here.
My Favorite Olive Oil
My favorite olive oil is this Fresh-Pressed Olive Oil. It is the most flavorful artisan olive oil you can find out there. It comes from award-winning artisan farms with a harvest-fresh taste to your table. These oils are independently lab-certified to be 100 percent extra virgin olive oil — so you can trust the quality. My family swears by it. We use it daily on our salads and meals. Our kids love it. I am sure your family will too.
I am excited to share a special offer with you. You can get this $39.00 bottle of  Fresh-Pressed Olive Oil for only $1.00 to help with shipping if you click on the link here
2.   Fish
Numbers 11:5: We remember the fish we ate in Egypt at no cost—also the cucumbers, melons, leeks, onions and garlic.
Deuteronomy 4:18: or like any creature that moves along the ground or any fish in the waters below.
Matthew 14:19: And he directed the people to sit down on the grass. Taking the five loaves and the two fish and looking up to heaven, he gave thanks and broke the loaves. Then he gave them to the disciples, and the disciples gave them to the people.
John 21:10: Jesus said to them, "Bring some of the fish you have just caught." So, Simon Peter climbed back into the boat and dragged the net ashore. It was full of large fish, but even with so many the net was not torn. Jesus came, took the bread and gave it to them, and did the same with the fish.
Fish is referenced many times in the Bible and are a key part of biblical nutrition principles.   Fish are an important symbol in Christianity. Jesus analogized fishing to discipleship, referring to his disciples as "fishers of men". He also performed miracles with fish by multiplying fish to feed large crowds of His followers. When Jesus reappeared after his crucifixion, He cooked fish for his disciples.
Wild-caught fish can be a very healthy part of your diet. Fatty fish like salmon and sardines contain the omega-3 fatty acids EPA and DHA which have been shown to reduce inflammation and improve cardiovascular function. These important fatty acids are also necessary for proper fetal development and brain function (4).
3.   Vegetables
Daniel 1:12: "Please test your servants for ten days: Give us nothing but vegetables to eat and water to drink. So the guard took away their choice food and the wine they were to drink and gave them vegetables instead.
In the Old Testament, the prophet Daniel asked King Nebuchadnezzar to test him for 10 days by allowing him and his friends to eat only vegetables and water and then compare them with the young men eating the royal food. The royal foods included meat and other rich foods. The king wanted Daniel and his friends to eat the royal food and wine so that they would be "strong and healthy".
After 10 days of only vegetables and water, Daniel and his friends looked healthier and stronger. The King allowed them to continue eating vegetables instead of the meat and delicacies. To this day, many Christians will participate in a Daniel Fast for its spiritual and physical benefits.
A diet of mostly vegetables may promote health and help fight disease. Cruciferous vegetables such as broccoli, Brussels sprouts, cauliflower, and kale contain the powerful isothiocyanate sulforaphane which reduces cancer cell replication and boosts the immune system. They help neutralize toxins in the body with their abundant amounts of phytonutrients, carotenoids, and flavonoids.
Leafy green vegetables are some of the most nutrient-dense foods available. Kale, arugula, collard greens, mustard greens, spinach, and Swiss chard are all leafy greens and loaded with vitamins, minerals, and chlorophyll. The chlorophyll in green vegetables allows blood to transport oxygen to cells. Chlorophyll protects against free radicals, and helps with intestinal regularity, detoxification, wound healing, and deodorization of the body (5).
Vegetables are loaded with antioxidants including polyphenols. Antioxidants help control oxidative stress in the body and prevent or delay cellular damage. They protect our bodies from chronic disease by neutralizing and removing damaging free radicals from the body, modulating inflammatory processes, and boosting your immune system (6).
4.   Flax and Biblical Nutrition
Proverbs 31:13: She selects wool and flax and works with eager hands.
Flax was used with linen in Biblical times for clothing and because of its medicinal value. Flaxseed is a rich source of the omega-3 fatty acid alpha linolenic acid. The other main bioactive compounds in flaxseed are lignans and fiber. These compounds have anti-inflammatory action, antioxidative capacity, and lipid modulating properties (1).
Flaxseed has powerful protective effects on cardiovascular disease, including decreasing blood pressure. Supplementing with flaxseed also impacts diabetes and may reduce blood glucose in people with prediabetes or type 2 diabetes.
Flaxseed is used extensively in studies to treat a variety of cancers.  In both animal studies and human trials, dietary flaxseed has significant protective effects against breast cancer. Other cancers shown to be inhibited by flaxseed are prostate cancer, lung cancer, colon cancer, ovarian cancer, endometrial cancer, cervical cancer, and liver cancer.
Adding flaxseed to your diet may improve brain and skin health, and even improve post-menopausal symptoms. Flaxseed may also improve your gut health due to their impact on gut bacteria.
5.   Wine (Fermented Grapes)
Genesis 27:28: May God give you heaven's dew and earth's richness— an abundance of grain and new wine.
Deuteronomy 7:13: He will love you and bless you and increase your numbers. He will bless the fruit of your womb, the crops of your land—your grain, new wine and olive oil—the calves of your herds and the lambs of your flocks in the land he swore to your ancestors to give you.
2 Chronicles 11:11: He strengthened their defenses and put commanders in them, with supplies of food, olive oil and wine.
Luke 10:34: He went to him and bandaged his wounds, pouring on oil and wine.
John 2:9 and the master of the banquet tasted the water that had been turned into wine. He did not realize where it had come from, though the servants who had drawn the water knew.
There are over 200 references to wine and other fermented drinks in the Bible. To make wine, grapes are fermented which increases the natural antioxidant and nutritional properties of grapes.
Red wine contains powerful compounds such as anthocyanins, quercetin, lutein, and zeaxanthin. Resveratrol is a natural polyphenol produced by red grapes. It has multiple beneficial properties including cardio and neuroprotective properties (7). It is a strong antioxidant and free radical scavenger with anti-inflammatory and anti-tumoral effects. It has antitumor activity on several cancers and on organ-specific and systemic autoimmune conditions.
It is important to only consume organic, additive-free, low-sugar wines consistent with a lower-carbohydrate lifestyle. Most commercially available wines have a high sugar content and contain harmful ingredients. In fact, there are 76 different chemical additives approved for commercial wine production. Dry Farm Wines distributes the healthiest wines in the world which meet these standards.
If you consume wine, you should moderate your intake. The Bible cautions about drinking too much wine. Additionally, heavy drinking is associated with increased risk of disease including cardiovascular and cerebrovascular disease.

6.   Cinnamon
Exodus 30:23: "Take the following fine spices: 500 shekels of liquid myrrh, half as much (that is, 250 shekels) of fragrant cinnamon, 250 shekels of fragrant calamus,
Proverbs 7:17: I have perfumed my bed with myrrh, aloes and cinnamon.
Song of Songs 4:14: nard and saffron, calamus and cinnamon, with every kind of incense tree, with myrrh and aloes and all the finest spices.
Revelation 18:13: cargoes of cinnamon and spice, of incense, myrrh and frankincense, of wine and olive oil, of fine flour and wheat.
In the Old and New Testament, large amounts of spices were used as both food and medicines. They were also used in making perfumes or incense and were given as expensive, royal gifts.
Cinnamon has an aromatic fragrance, sweet taste, and many medicinal qualities. It is rich in antioxidants and has a very high ORAC score which is its oxygen radical absorbancy capacity. This means that cinnamon helps protect neurons from free radical stress. Cinnamon also stimulates insulin receptors in the body and plays a powerful role in stabilizing blood sugar levels (8).
7.   Pomegranates
Numbers 13:23: When they reached the Valley of Eshkol, they cut off a branch bearing a single cluster of grapes. Two of them carried it on a pole between them, along with some pomegranates and figs.
Song of Songs 4:13: Your plants are an orchard of pomegranates with choice fruits,
Pomegranates are mentioned throughout the Old Testament as unique and special fruits. Many Bible scholars believe that it was the forbidden fruit in the Garden of Eden.
Pomegranates are superfoods with anti-inflammatory, antioxidant, and anti-tumor properties. They are loaded with vitamin C, potassium, and pantothenic acid (vitamin B5).
Pomegranates contain antioxidant phytonutrient polyphenols, including ellagitannins, punicalagins, catechins, gallocatechins, and anthocyanins. The anthocyanins in pomegranates protect cells from oxidative and environmental stress and damage. Pomegranates have been shown to protect against heart disease, boost immunity, lower cholesterol, and lower blood pressure (9).
It is best to consume pomegranates in their fresh, whole form due to the high sugar content in pomegranate fruit juices. If you do consume the juice, limit it to a 2-ounce shot. Even a small amount is beneficial because of the potent antioxidants in pomegranates.
8.   Goat's Milk
Proverbs 27:27 TLB: Then there will be lambs' wool enough for clothing and goats' milk enough for food for all your household after the hay is harvested, and the new crop appears, and the mountain grasses are gathered in.
Raw goat's milk and cheese were plentiful in Biblical times and were not pasteurized like our modern food. Goat's milk is easier to digest than cow's milk. It is rich in calcium, zinc and selenium.
Most goats are raised in pastures and not treated with added hormones and antibiotics. Goat's milk has less inflammatory A2 casein and contains healthier medium-chain triglycerides.
9.   Bitter Herbs
Exodus 12:8: That same night they are to eat the meat roasted over the fire, along with bitter herbs, and bread made without yeast.
Numbers 9:11: but they are to do it on the fourteenth day of the second month at twilight. They are to eat the lamb, together with unleavened bread and bitter herbs.
Bitter herbs are plants with a bitter taste, ranging from mild to very strong. These herbs were consumed during Biblical times and are still used today due to their health benefits.
Examples of bitter herbs are parsley, coriander, cilantro, dandelion, bayberry, and neem. Bitter herbs help produce digestive enzymes and improve liver and gallbladder function. It is often said that "bitter is good for the liver". Bitter herbs also help cleanse the blood, digestive system, kidneys and urinary tract.
Milk thistle is a bitter herb that contains a flavonoid complex called Silymarin. Silymarin is important for protecting cells against free radical damage and inflammation. It may repair cells within the liver and promote regeneration of injured tissue (10). Milk thistle can also boost glutathione and superoxide dismutase levels, antioxidants which protect the body from toxicity.
10.  Nuts
Genesis 43:11: Then their father Israel said to them, "If it must be so, then do this: take some of the best products of the land in your bags, and carry down to the man as a present, a little balm and a little honey, aromatic gum and myrrh, pistachio nuts and almonds."
Nuts are nutrient dense with a unique blend of fatty acids, bioactive compounds, and essential nutrients. They are concentrated with powerful plant compounds that fight inflammation in the body.
The bioactive compounds in nuts include vitamins, minerals, phytosterols, and phenolic compounds. Folate, niacin and tocopherols are in nuts, along with calcium, selenium, potassium and magnesium which help protect bone density, heart health and assist blood sugar regulation.
Nuts also contain phytosterols and polyphenols. Phytosterols are a cholesterol-like molecule which interferes with the human body's ability to absorb cholesterol and helps lower low density lipoprotein cholesterol or the "bad" LDL cholesterol. Zeaxanthin and beta-carotene are phenolic compounds. Polyphenols are protective compounds with numerous health benefits that help the body fight disease processes.
11.  Raw Honey
Deuteronomy 26:9: He brought us to this place and gave us this land, a land flowing with milk and honey;
Psalm 119:103: How sweet are your words to my taste, sweeter than honey to my mouth!
Mark 1:6: John wore clothing made of camel's hair, with a leather belt around his waist, and he ate locusts and wild honey.
Honey is referred to over 60 times in the Bible. It was used as a metaphor expressing abundance in biblical literature. It is also referred to as a healthy sustaining food.
Raw, organic honey is a superfood with antioxidant, antifungal, and anti-bacterial properties. It contains a wide array of trace minerals such as calcium, iron, zinc, potassium, phosphorus, magnesium, copper, chromium, manganese, and selenium. These nutrients are critical for healthy cellular insulin sensitivity and blood sugar balance.
There are many health benefits of honey including boosting immunity, soothing minor burns, suppressing coughs, soothing a sore throat, and boosting energy. Local raw honey is the best option as it contains small amounts of local flower pectin to improve the body's ability to adapt to this potential allergen.
12. Lamb
Exodus 12:3: Tell the whole community of Israel that on the tenth day of this month each man is to take a lamb for his family, one for each household.
Numbers 9:1: but they are to do it on the fourteenth day of the second month at twilight. They are to eat the lamb, together with unleavened bread and bitter herbs.
There are almost 200 references to lamb in the Bible. It is one of the most honored foods in Biblical times, and Jesus is referred to as the "Lamb of God."
Lamb is the meat of young sheep. It is rich in protein, B vitamins, zinc, and other nutrients. Most lamb is grass-fed. Grass-fed meats have higher omega-3 and CLA content along with vitamins A and E.
On the other hand, conventionally raised animals are fed genetically modified grains that are laden with pesticides, herbicides and other toxins. These animals are given antibiotics and other pharmaceuticals to keep them from getting diseases and to treat illnesses. They are also given hormones to make them larger. These drugs and hormones make their way into the meat from these animals. Grain-fed animals can also have antibiotic resistant bacteria like MRSA and superbugs.
13.  Sprouted Grain Bread
Ezekiel 4:9 NIV: "Take wheat and barley, beans and lentils, millet and spelt; put them in a storage jar and use them to make bread for yourself. You are to eat it during the 390 days you lie on your side."
The Bible refers to bread as the substance of life. Jesus refers to Himself as the "Bread of Life."
Bread from sprouted natural grains was a dietary staple in Biblical times. Whole grain sourdough and sprouted-grain breads involve the soaking or fermentation of grains overnight until the seeds are partially sprouted. Sprouted grains contain all of the original bran, germ, and endosperm of grains(11). Ezekiel bread is one kind of sprouted bread.
Sprouted whole grains have increased amino acid content, including higher quantities of essential amino acids. In sprouted grains, almost all nutrients are fully available and various antioxidants occur at higher concentrations. In fact, one study found that brown rice that is sprouted (or germinated) for 48 hours is nutritionally superior (12). It has more protein, lipids, bioactive compounds (GABA and polyphenols), increased antioxidant activity, a lower glycemic index, and reduced phytic acid content.
Biblical Guidelines for Clean versus Unclean Foods
According to the Bible, certain foods are clean and certain are unclean. Clean foods are those that do not harm the body and are fit for nourishment. Unclean foods are unhealthy to consume and should be avoided.
Clean Biblical Foods
Trees whose edible yield is bearing seeds or is seed: This is mostly fruits. All fruits are acceptable in the Biblical diet, just as long as they come from seeds. Fruits from fruit trees are okay to eat, as well as anything that grows on a vine, a shrub or anything with a woody bark tissue.
Plants whose edible yield is bearing seeds or is seeds: This classification refers to anything that may grow on plants that are not necessarily trees. Examples of seed-bearing plants include squash, tomatoes, corn and beans.
Field plants: Field plants or "plants of the field" consist of herbs, roots and green, leafy vegetables.
Clean meat: According to Leviticus, clean meat is defined as the meat of every animal that has the hoof cloven in two and chews the cud. Examples of clean meat include the ox (cattle), buffalo, sheep, goat, deer, gazelle, antelope and mountain sheep, just to name a few.
Seafood: Seafood with fins and scales are allowed, but whatever doesn't have fins such as shellfish is prohibited.
Birds: All birds are allowed except those listed as unclean.
Unclean Biblical Foods
Pork, camel, rabbit, hyrax, mouse, frog, mole, lizard, tortoise, snail
Seafood without fins and scales such as shellfish (shrimp, crab, lobsters, clams, mussels, oysters, and scallops)
Eagles, vultures, buzzards, ostriches, falcons, kites, ravens, ostriches, seagulls, owls, hawks, storks, herons, hoopoes, jackdaws, bats
Winged insects
Conclusion on Biblical Foods:
Our bodies are created by God and are the temples of the Holy Spirit. The Bible encourages us to care for our bodies, and good nutrition is part of that. By following the biblical nutrition guidelines discussed in this article, we can improve our health and grow spiritually.
The most powerful healing strategies in the bible are prayer and fasting.  From a scientific perspective, I believe that prayer and fasting are the most ancient, inexpensive and powerful healing strategies known to mankind and this is why I wrote a bestselling book called, "The Fasting Transformation" that you can check out here.

Inflammation Crushing Ebundle
The Inflammation Crushing Ebundle is designed to help you improve your brain, liver, immune system and discover the healing strategies, foods and recipes to burn fat, reduce inflammation and Thrive in Life!
As a doctor of natural medicine, I have spent the past 20 years studying the best healing strategies and worked with hundreds of coaching clients, helping them overcome chronic health conditions and optimize their overall health.
In our Inflammation Crushing Ebundle, I have put together my very best strategies to reduce inflammation and optimize your healing potential.  Take a look at what you will get inside these valuable guides below!

Sources for this Article Include:
1. Parikh M, Maddaford T, et al, Dietary Flaxseed as a Strategy for Improving Human Health, Nutrients. 2019 May; 11(5): 1171. Link here
2. Cicerale S, Conlan XA, Sinclair AJ, Keast RS, Chemistry and health of olive oil phenolics. 2009 Mar; 49(3): 218-36; PMID: 19093267
3. Kabiri A, Hosseinzadeh-Attar MJ, Haghighadoost F, Impact of olive-rich diet on serum omentin and adiponectin levels: a randomized cross-over clinical trial among overweight women. 2017 Aug;  68(5); 560-568; PMID: 27931137
4. Swanson D, Block R, Mousa S, Omega-3 Fatty Acids EPA and DHA: Health Benefits Throughout Life, 2012 Jan; 3(1), 1-7. PMID: 22332096
5. Chlorophyll and Chlorophyllin, Oregon State Univ. Link here
6. Yahfoufi N, Alsadi N, Jambi M, Matar C, The Immunomodulatory and Anti-Inflammatory Role of Polyphenols. 2018 Nov; 10(11). PMID: 30400131
7. Gianchecchi E, Fierabracci A, Insights on the Effects of Resveratrol and Some of Its Derivatives in Cancer and Autoimmunity: A Molecule With a Dual Activity, 2020 Jan; 9(2). PMID: 31978952
8. Qin, B., Panickar, K., Anderson, R., Cinnamon: Potential Role in the Prevention of Insulin Resistance, Metabolic Syndrome, and Type 2 Diabetes. Journal of Diabetes Science and Technology. 2010;4(3): 685-693. PMID: 2901047
9. Aviram M, Dornfeld L, Coleman R, Pomegranate juice flavonoids inhibit low density lipoprotein oxidation and cardiovascular diseases: studies in atherosclerotic mice in humans. 2002; 28(2-3): 49-62. PMID: 12224378
10. Zhong S, Fan Y, et al., The therapeutic effect of silymarin in the treatment of nonalcoholic fatty disease: A meta-analysis (PRISMA) of randomized control trials. 2017 Dec;96(49): e9061; PMID: 29245314
11. Benincasa p, Falcinelli B, et al, Sprouted Grains: A Comprehensive Review, 2019 Feb; Nutrients, 11(2). PMID: 30781547
12. Cornejo F, Caceres P, et al, Effects of Germination on the Nutritive Value and Bioactive Compounds of Brown Rice Breads, 2015 Apr; Food Chem, 173, 298-304. PMID: 25466026
13. Hunter, Phillip, The inflammation theory of disease; EMBO Rep. 2012 Nov; 13(11): 968-970; PMID: 3492709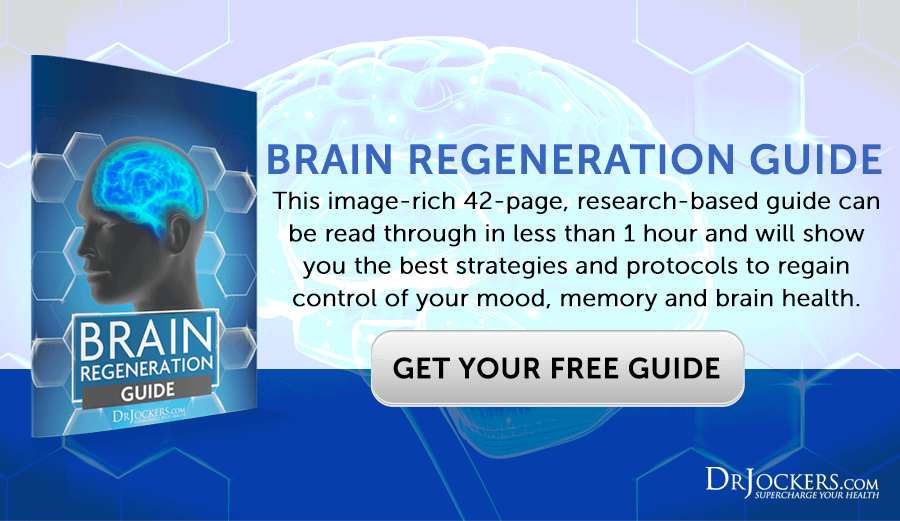 Was this article helpful?