In This Episode:
     

What inspires his clients to rave about the 4 healing and enriching benefits of a ketogenic cleanse?

     

WHY your body doesn't burn fat when you drink, take 'cheater' ketones and eat carbs.

     

4 sources for micronutrients we MISS yet your grandparents ate all the time!

     

Four TASTY ways to harness the nutritional power of liver and other meat you may avoid.

     

Why Bulletproof Coffee is NOT keto – and other big mistakes people make.
Do you hear the words "keto diet" or "ketogenic fast" and think "woo-woo"? Join Dr. Jockers and guest Craig Emmerich for a throwback deep dive into the healing, restorative and muscle mass-growing power of the ketogenic lifestyle!
Craig is the bestselling author of "Keto: The Complete Guide to Success on the Ketogenic Diet", and his wife Maria runs the website Keto Adapted, where they teach and certify people in the ketogenic lifestyle.  To get the Ketogenic Cleanse Book discussed in the podcast go here.
In this interview, we'll unpack the simplicity and power of cleansing in ketosis, a beneficial phase of the ketogenic diet that infuses the body with gobs of micronutrients and treats disease-causing habits and substances at the root.  
"Everyone talks about this 'crazy keto diet,' and I think, 'Since when is eating meat and vegetables a crazy idea?' All you're doing is eating meat and low-carb vegetables. It isn't that extreme; this is how our ancestors lived. Focusing on nutrient-dense foods is the key." – Craig Emmerich
Episode Sponsors
We partner with great companies that make superior products that can help benefit your health. These products have gone through a review and vetting process by Dr. Jockers and his team and are products that we use and recommend for others.
They are truly the best of the best supplements, tools, and resources you can find to help improve your health! Even better, we have worked with the manufacturers to get you exclusive community discounts so you can get them for the lowest price on the internet.
Paleovalley Essential C Complex
Today's episode is proudly sponsored by Paleovalley and its Essential C Complex. Not only does this immunity-boosting product have the three most potent sources of Vitamin C on the planet, but it also gives you 750% of the daily recommended dose — exactly the amount your immune system needs to stay in top shape.
Hurry and grab yours from Paleovalley.com/jockers to save 15% off today!
Liver Health
For anyone looking to ignite their fat-burning metabolism, boost their energy, and transform how they look and feel, they must start taking care of their liver. Your liver is your body's master detoxifier. It performs over 500 key functions in your body every single day. After decades of wear and tear, our livers slow down and become sluggish. Fortunately, there's a simple, all-natural solution that I recommend. It's called Liver Health Formula.
Liver Health Formula contains 12 powerful botanicals clinically proven to recharge and protect your liver at the cellular level. It helps restore your liver's detoxifying abilities. Try Liver Health Formula completely risk-free, and receive 5 FREE gifts when you order today. Just go to GetLiverHelp.com/Jockers to claim your risk-free supply of Liver Health Formula and all 5 bonus gifts.
Cacao Bliss
Today's episode is proudly sponsored by Cacao Bliss, a superfood unprocessed chocolate powder. Boost your feel-good neurotransmitters while protecting your body from oxidative stress! Use it in almond milk, or for baking. Experience pure bliss at Cacao Bliss and use code DAVID to get 15% off!
C60
If you are over 40 and seeking to overcome fatigue and brain fog, an excellent solution is available. Carbon 60, also known as C60, is a powerful Nobel Prize-winning antioxidant that optimizes mitochondrial function, combats inflammation and neutralizes toxic free radicals.
Today's episode is proudly sponsored by shopc60.com. By visiting this website and using the coupon code "JOCKERS," you can enjoy a 15% discount on your first order. Whether you follow a keto or intermittent fasting lifestyle or have a sensitive digestive system, shopc60.com offers a range of products tailored to your needs.
Subscribe To The Podcast On:
Resources:
Connect with Craig:
Connect with Dr. Jockers:
People who listened to this podcast also enjoyed: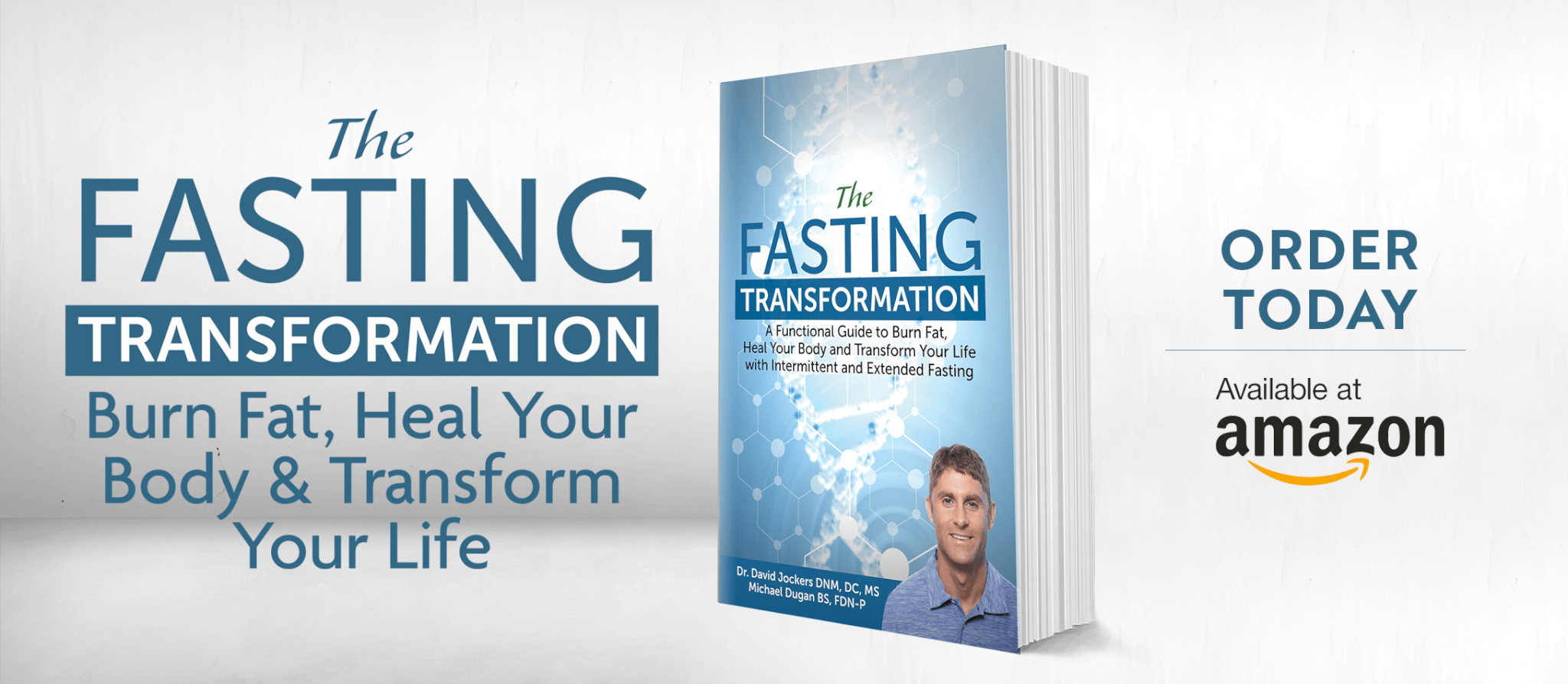 Was this article helpful?