High Cholesterol on a Ketogenic Diet
High cholesterol is a concern for many people as they begin following a ketogenic diet. The keto diet, or even just a higher-fat, low-carb diet, has now gained massive support as a modern-day healing strategy. In fact, our ideas about fats and cholesterol seem to have been almost completely reversed in recent years.
That being said, many people see their cholesterol go up after beginning more of a ketogenic lifestyle. Some people get concerned when this happens, so in this article, I am going to address the phenomena of high cholesterol on a ketogenic diet.
In general, cholesterol is traditionally misunderstood. I am going to show why high cholesterol is not inherently bad, and how to lookout for some real warning signs that you are in an inflammatory state. Knowing how cholesterol works in the body and how to interpret your cholesterol numbers will empower you to move forward on your ketogenic journey with confidence.
What is Cholesterol
Cholesterol is a substance made by the liver or consumed in the diet from animal-based products. Whether you consume food with high cholesterol or not, you will still produce cholesterol in the liver.
Cholesterol serves a number of important roles in the body. First of all, cholesterol is a critical structural element in certain tissues such as our brain and nervous system. In fact, it is estimated that around 25% of our cholesterol can be found in the brain. Just to highlight our failed fat philosophy over the years, higher saturated fat intake and high cholesterol levels are associated with better mental function in old age (1)!
Cholesterol also acts as a transport molecule to shuttle fat soluble nutrients into cells so that they can be utilized appropriately. Finally, cholesterol serves as an essential building block for progesterone, estrogen, testosterone, cortisol and Vitamin D.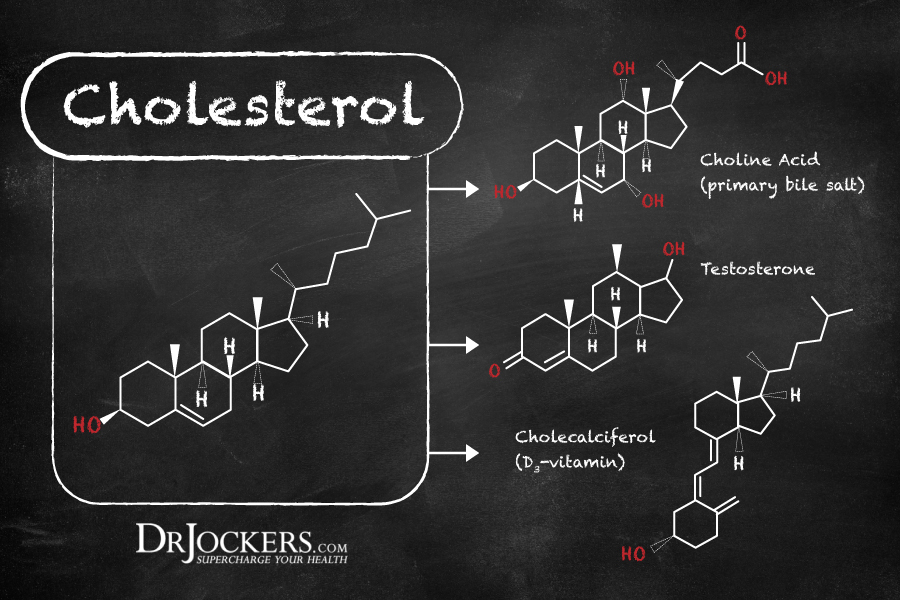 Is Cholesterol Bad?
High cholesterol has been vilified for a long time and most people have a very superficial understanding that "cholesterol is bad" without having any concept of how it actually works in the body.
As you saw above, cholesterol is critical to our health and wellbeing. What we've been told for a long time is that having certain levels of cholesterol, particularly LDL, puts you at a higher risk for heart-related diseases.
Is high cholesterol the problem though? Based on what we know now, we can see how a necessary molecule can become so detrimental to our health. So, when we strictly look at cholesterol numbers, there certainly is some correlation with disease processes, however there are other more important measurements to consider.
Heart Disease
Traditionally, it was believed that elevated blood cholesterol caused atherosclerosis. This is the process of plaque formation in the arteries that can ultimately lead to heart attack or stroke. This was postulated due to arterial plaques being comprised partly of cholesterol. This is not the full story though.
We know now that plaque formation is a culmination of inflammation at the plaque formation site along with a white blood cell mediated interaction between calcium, cholesterol and other biological substances. In fact, it is thought that cholesterol is actually used by the body as a kind of internal bandage when our arterial lining becomes damaged by inflammation. This means that cholesterol build up in the arteries may actually be a protective mechanism.
Framingham Heart Study
A study called The Framingham Heart Study that was done in Framingham Massachusetts monitored a group of over 5000 participants for heart disease risk factors. This study has been ongoing, monitoring various test groups, since 1948.
In this study (as well as other similar studies), some shocking realizations have been made including:
40% of heart attacks occur in individuals with total cholesterol lower than 200 (considered desirable cholesterol levels)
Having a total cholesterol lower than 180 actually triples your chances of suffering a stroke (2)
Total cholesterol levels below 200 (desirable range according to the American Heart Association) was associated with poor cognitive function in old age compared to both those who fall into the borderline-high (200-239) and high (240+) total cholesterol categories (3)
What this shows is that there is very little difference in heart disease risk relative to total cholesterol above and below 200. In fact, no significant increase in risk was measured until total cholesterol reached an excess of 240. There also seems to be a protective role that having a total cholesterol above 180 serves both for heart disease and healthy mental function.
LDL
LDL stands for low-density lipoprotein and this is the form of cholesterol generally deemed as bad cholesterol. In reality, LDL (and HDL) aren't cholesterol, they are actually transport vehicles for cholesterol. LDL is actually very important as it serves the primary role of transporting fat-soluble nutrients into cell membranes for cells to use.
LDL also helps to deliver saturated fat to the cell membrane, which is another important component of cellular vitality. There are also different types of LDL particles characterized by their size. These different sizes of LDL particles can contribute to different health outcomes.
Pattern A VS. Pattern B LDL
A relatively newer concept when it comes to looking at cholesterol is actually the difference between LDL particle sizes. The type of LDL you have in your body actually makes a huge difference in the amount of risk for heart disease that it presents (4, 5).
Pattern A LDL actually has a larger particle size. So, one LDL particle that is pattern A is larger than a single particle of LDL that is pattern B. Pattern A LDL also tends to carry more fat-soluble nutrients and antioxidants. These antioxidants protect it from oxidative stress, making them cardioprotective.
Pattern B LDL, on the other hand, has a much smaller particle size and is much more prone to oxidation. Another thing about pattern B LDL is that it is small enough to enter into the endothelial lining of the artery where it can become oxidized and more likely to form plaque. There is a high association between these small dense particles and cardiovascular disease.
This means that two individuals with the same LDL, HDL, and Triglyceride levels could have vastly different heart disease risk depending on what type of LDL they are predominantly carrying in their blood. A ketogenic diet has been shown to reduce the number of pattern B LDL particles (6).
HDL
HDL stands for high-density lipoprotein and its primary role in the body is actually to sweep up LDL particles and return them to the liver for recycling. This is because LDL is actually very susceptible to oxidation so it must be cleared from the blood efficiently. This means when LDL is exposed to chronic inflammation, it becomes damaged. The longer LDL remains in the blood stream and the higher your inflammation levels are, the higher your risk of heart disease.
This is why looking at markers of inflammation and LDL to HDL ratios are the best way to interpret cholesterol panels rather than raw isolated values. Having balanced ratios of these numbers suggests that your LDL and HDL are likely working together properly.
Triglycerides
Triglycerides actually serve as a source of energy for cells. LDL particles transport triglycerides to the cell membrane where they are broken down into fatty acids and metabolized to make ATP (cellular energy).
High levels of triglycerides in the blood are thought to be a sign of poor metabolism. Poor metabolism, or metabolic disorders, are associated with obesity, diabetes, heart disease and cancer. Often times, elevated triglycerides are a byproduct of insulin resistance. In these cases, a ketogenic diet is an excellent strategy to improve those numbers.
What You Should Know
So here is a good quick synopsis of what you need to know about LDL, HDL, and Triglycerides:
LDL serves as a transport molecule delivering nutrients, building materials, and energy (in the form of triglycerides) to your cells
LDL is prone to oxidation if in the blood stream for too long
HDL's job is to sweep LDL from the blood stream to be recycled, ideally before it becomes oxidized
Having balanced ratios of these helps to facilitate cellular function while minimizing oxidation
Reducing Inflammation may be the most powerful way to mitigate heart disease risk
Terrible Triad
Now that we have discussed the role of the primary cholesterol molecules, you should have a better understanding of how they work together. Having high LDL isn't necessarily bad, given that you have adequate HDL to help clear it from the blood stream and that you are not dealing with chronic inflammation. It is also important to have large particle LDL (pattern A) rather than small particle LDL (pattern B).
The combination of a high LDL, low HDL and high triglycerides is known as the Terrible Triad and is associated with a drastic increase in heart disease risk.
The good news, however, is that following a well-formulated ketogenic diet should help increase HDL while lowering triglyceride levels. LDL will likely remain the same or potentially increase in order to efficiently transport triglycerides to cells to metabolize for energy. Again, LDL will likely become more of the pattern A type which is a highly beneficial shift.
In general, your cholesterol numbers should fall into the following ranges:
Total Cholesterol: 180-250 (But up to 300 is ok if LDL:HDL and Tri:HDL ratios are good)
HDL: 50-80
LDL to HDL Ratio: 3 to 1 or less (2:1 is ideal)
Triglyceride to HDL Ratio: 2 to 1 or less (1:1 or higher HDL than Tri are optimal)
If you do not fall into these ranges, there are often underlying issues that are contributing to alterations in your cholesterol that need to be addressed.
How a Ketogenic Diet Effects Cholesterol
Research has shown time and time again that following a low-carb, high-fat diet improves cholesterol numbers and reduces your risk of heart disease in 4 main ways (7).
A Ketogenic Diet:
Increases LDL particle size to the less oxidation-prone state
It increases the amount of HDL available to recycle LDL from the blood before it has a chance to become oxidized
It improves the LDL to HDL ratio
Lowers triglycerides and improves triglyceride to HDL ratio
If you do not notice these beneficial changes in your cholesterol levels after following a well-formulated ketogenic diet for some time, you may want to consider other potential underlying causes.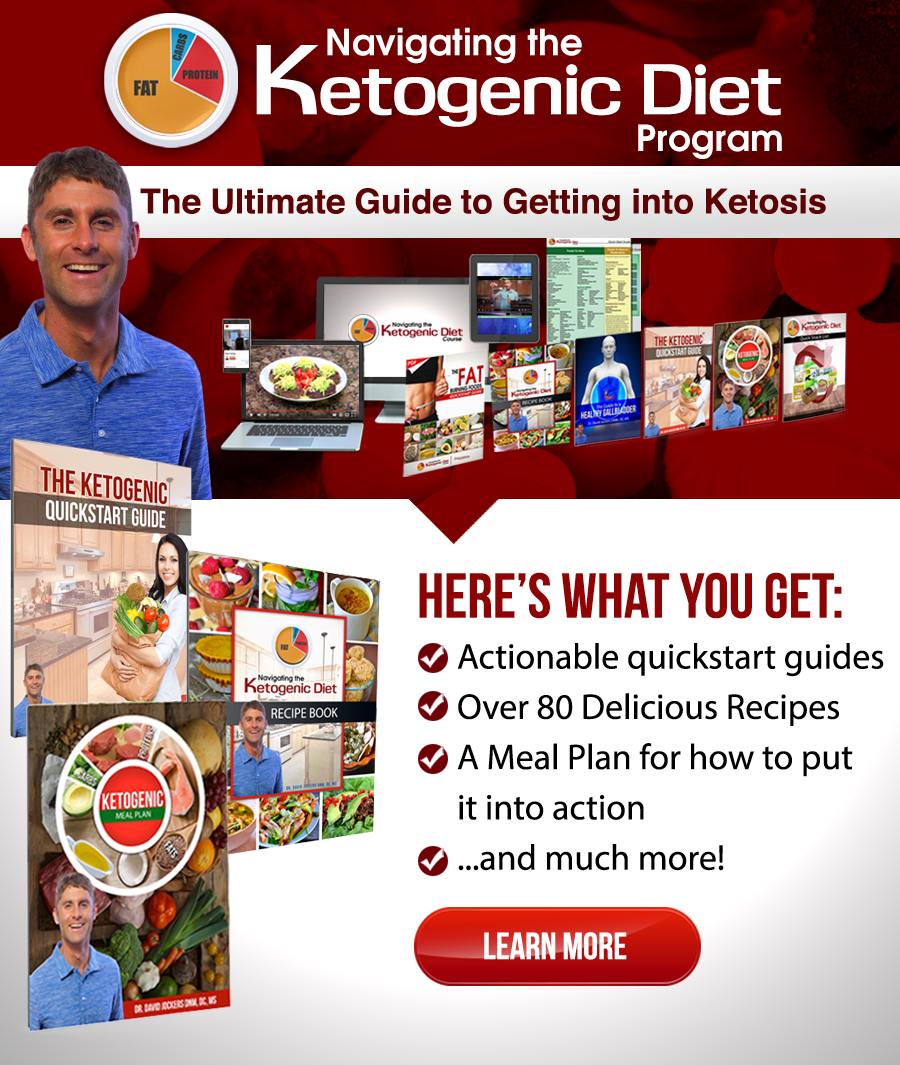 Reasons for High Cholesterol on a Ketogenic Diet
Now that you understand a little more about how these cholesterol numbers relate, there a few other scenarios you should become familiar with. Abnormally high or low cholesterol levels are typically an indication of metabolic adaptations or deeper issues going on.
There are several reasons for this such as pre existing insulin resistance, rapid weight loss, an increase in HDL, thyroid conversion and chronic inflammation. Hopefully this information will allow you to discern what it is going on in your body a little better.
Insulin Resistance
The number one reason for the terrible triad is insulin resistance. Many people have a pre-existing state of insulin resistance as they begin a ketogenic diet and often this combination results in a higher total cholesterol number.
As long as you are working on correcting the root cause of the insulin resistance this is just fine at first. The root cause is going to be related to poor diet, chronic stress and chronic inflammation. A ketogenic lifestyle will help to address all of these areas and improve your insulin sensitivity.

Rapid Weight Loss
One theory is that an extreme increase in cholesterol may be common in those undergoing rapid weight loss. This is because the fat cells we have stored in our adipose tissue contain high amounts of both triglycerides and cholesterol. When we begin to break down our stored fat to be metabolized for energy, cholesterol in the blood goes up temporarily.
This is because the triglycerides from those fat cells are metabolized for energy while the cholesterol is not. The cholesterol is simply released into the blood where it will remain until removed by the liver, making it appear that our cholesterol has suddenly skyrocketed. Many people are quick to assume that this is due to an increase in dietary fat and cholesterol intake.
This effect should diminish as weight loss reaches a plateau. If it does not, it could be a liver issue or one of the other underlying issues I will go into in a moment.
Increase In HDL
High-fat low-carb diets have been shown in research to increase HDL more effectively than low fat diets. In fact, in many cases people will see LDL levels remain the same or only decrease slightly, along with an increase in HDL. This would, of course, increase total cholesterol and lead to a high cholesterol reading.
Ideally, HDL would remain in the range of 50-80 and possibly up to 90. Anything over 90 could be indication of infection or leaky gut. Sudden increases in immune reactions that create systemic inflammation can even result in HDL becoming inflammatory (8). This is another mechanism for a high cholesterol reading.
Poor Thyroid Conversion
Many people don't know this but the active version of thyroid hormone, T3, actually plays an important role in activating the LDL receptors on our cells. There are primarily two scenarios in which this process is inhibited, leading to an increase in LDL cholesterol being manufactured.
When the thyroid makes thyroid hormone, it is predominantly in its inactive form, T4. This T4 must then be converted by the liver and partially by the gut into the active T3. If you have liver or gut issues, then this could inhibit T3 conversion and therefore ability to activate the LDL receptor on the cell.
Next, if there is chronic inflammation in the body for any reason, this can damage cells. Not only can this inhibit interactions with LDL, but remember that cholesterol is also a repair mechanism for cells. If the body perceives cell damage, it will increase cholesterol as a means of fixing that damage which can result in high cholesterol numbers.
Finally, if someone has certain micronutrient deficiencies that result in poor conversion of thyroid hormones, this could also inhibit LDL receptor activation and elevate LDL leading to high cholesterol numbers.
Chronic Inflammation
There are multiple ways that chronic inflammation can set the stage for elevated cholesterol and increased heart disease risk. They oxidize LDL particles, damage the arterial walls (attracting plaque accumulation) and signal the manufacture of more cholesterol to heal damaged cells.
One of the primary culprits of chronic inflammation in our society is a poor diet full of sugars and processed vegetable oils. In fact, blood sugar and measurements of insulin resistance are a much more accurate predictor of heart disease risk. I often look at values such as fasting glucose, HbA1c, and fasting insulin as a means of determining the inflammatory state of someone's body.
For more information on determining the inflammation levels going on in your body, check out this article on the Top 5 Blood Tests For Inflammation. Remember, high cholesterol isn't the problem, the issue is high levels of inflammation.
Summary
Cholesterol is necessary for everyday health and we have been misled about what healthy levels are. There are a number of reasons for high cholesterol on a ketogenic diet that are of no concern. If you have been following a ketogenic diet for some time you should have cholesterol numbers within the following ranges:
Total Cholesterol: 180-250 (maybe up to 300 if the LDL:HDL ratio and Tri:HDL ratios are good)
HDL: 50-80
LDL to HDL Ratio: 3 to 1 or less (2:1 is optimal)
Triglyceride to HDL Ratio: 2 to 1 or less (1:1 is optimal)
If any of your numbers are significantly different from what is listed, there may be deeper underlying health issues to be addressed. These are things that can be great to work on with a functional medicine or nutrition practitioner to find the root of your issues. You can get a comprehensive idea of your cholesterol and inflammation levels with our Comprehensive Blood Analysis.
Sources For This Article Include
1. West, R., Beeri, M. S., Schmeidler, J., Hannigan, C. M., Angelo, G., Grossman, H. T., … Silverman, J. M. (2008). Better memory functioning associated with higher total and low-density lipoprotein cholesterol levels in very elderly subjects without the apolipoprotein e4 allele. The American Journal of Geriatric Psychiatry : Official Journal of the American Association for Geriatric Psychiatry, 16(9), 781–5. PMID: 18757771
2. Iso, H., Jacobs, D. R., Wentworth, D., Neaton, J. D., & Cohen, J. D. (1989). Serum high cholesterol levels and six-year mortality from stroke in 350,977 men screened for the multiple risk factor intervention trial. The New England Journal of Medicine. PMID: 2619783
3. Elias, P. K., Elias, M. F., D'Agostino, R. B., Sullivan, L. M., & Wolf, P. A. (2005). Serum high Cholesterol and Cognitive Performance in the Framingham Heart Study. Psychosomatic Medicine, 67(1), 24–30. PMID: 15673620
4. Dreon, D. M., Fernstrom, H. a., Miller, B., & Krauss, R. M. (1994). Low-density lipoprotein subclass patterns and lipoprotein response to a reduced-fat diet in men. FASEB Journal : Official Publication of the Federation of American Societies for Experimental Biology, 8(1), 121–6. PMID: 8299884
5. Krauss, R. M., & Dreon, D. M. (1995). Low-density-lipoprotein subclasses and response to a low-fat diet in healthy men. In American Journal of Clinical Nutrition (Vol. 62). PMID: 7625363
6. Noakes, T. D., & Windt, J. (2017). Evidence that supports the prescription of low-carbohydrate high-fat diets: a narrative review. British Journal of Sports Medicine, 51(2), 133–139. PMID: 28053201
7. Raygan, F., Bahmani, F., Kouchaki, E., Aghadavod, E., Sharifi, S., Akbari, E., . . . Asemi, Z. (2016). Comparative effects of carbohydrate versus fat restriction on metabolic profiles, biomarkers of inflammation and oxidative stress in overweight patients with Type 2 diabetic and coronary heart disease: A randomized clinical trial. PMID: 28607566
8. Van Lenten, B. J., Hama, S. Y., De Beer, F. C., Stafforini, D. M., McIntyre, T. M., Prescott, S. M., … Navab, M. (1995). Anti-inflammatory HDL becomes pro-inflammatory during the acute phase response. Loss of protective effect of HDL against LDL oxidation in aortic wall cell cocultures. Journal of Clinical Investigation, 96(6), 2758–2767. PMID: 8675645
Was this article helpful?