Pancreatitis:  Symptoms, Causes and Natural Support Strategies
Pancreatitis can be a debilitating condition that results in overwhelming pain and malnutrition. Chronic pancreatitis in the United States results in more than 122,000 outpatient visits and more than 56,000 hospitalizations per year. Painful flare ups bring these patients in for help.  The most common causes of pancreatitis and additional flare ups include alcoholism and obstructive gallstones in the liver that block the pancreatic duct.
As a healthcare provider, I feel compelled to help these patients deal with their pain naturally and relieve the causes as best as possible. Many of these patients experience their lives being changed forever due to an inflamed pancreas and they go to the medical doctor to receive pain medication and told to consume a low fat and low salt diet. This leaves the patient severely malnourished. They may be pain free, but the effects of opioids, NSAIDs, and malnutrition make the body function decline drastically.
Unfortunately, there is currently little research done on natural ways to overcome pancreatitis. However, this article will dive into the few natural support strategies that that can improve the health of the pancreas.  It is important to note that the strategies I discuss are not currently FDA approved to prevent, mitigate, treat or cure pancreatitis and should not be confused as such.
Anatomy and Physiology
The pancreas is located in the upper abdomen close to the liver and rests just behind the stomach. It has a connecting entrance into the duodenum of the small intestine. The pancreas is known for having exocrine and endocrine functions, meaning that it secretes hormones externally and internally respectively.
The pancreas has a pancreatic duct, which runs along the middle of the pancreas and joins the common bile duct and enters the duodenum at the ampulla of Vater. This opening is surrounded by the sphincter of Oddi, which helps to control the rate at which the pancreas and gallbladder elicit secretions into the duodenum (1).
Exocrine Secretions
There are three main enzymes, which hare high in protein content and an electrolyte-rich fluid, secreted by the pancreas in order to digest food particles. The secretion itself is alkaline because of the high concentration of sodium bicarbonate present in the fluid.
The alkaline secretion enables the enzymes to neutralize the highly acidic gastric juice before it enters into the intestines. If the pancreas is not secreting enzymes correctly, the acidic gastric contents can go directly into the duodenum and become excruciatingly painful.
The main enzymes are:
Amylase: Aids in carbohydrate digestion
Trypsin: Aids in digestion of proteins
Lipase: Aids in the digestion of fats
Nucleases:  Aids in the breakdown of Nucleic acids
Other enzymes are secreted to breakdown more complex foods, but these four are the main ones to be focused on.  The secretion of these enzymes is stimulated by hormones produced in the gastrointestinal tract. Secretin is the major hormone that stimulates increased sodium bicarbonate secretion from the pancreas and the hormone released by the small intestine called CCK is the major stimulus for secretin.
Both of these are located in the cells of the duodenum. As soon as gastric juices enter into the duodenum, the pH and contents stimulate the release of these hormones that cause the pancreas and gallbladder to respond with bile and enzyme release. The vagus nerve also plays a role in exocrine pancreatic secretion (1).
Endocrine Function
The endocrine portion of the pancreas houses cells known as the islets of Langerhans. These are composed of alpha, beta, and delta cells. Insulin is produced by the beta cells, glucagon by the alpha cells, and somatostatin by the delta cells. These are the three hormones secreted internally by the pancreas that will be focused on here.
Insulin

's

function is to lower blood glucose by stimulating the uptake of glucose into the cells. Once it is pushed into the cells, it is either used for energy or stored as glycogen for later use. Insulin also promotes the storage of fat and protein synthesis. The level of insulin secreted by the pancreas is controlled by the amount of glucose in the blood.
Glucagon has the opposite function of insulin. It is used to raise blood glucose by converting stored glycogen into glucose in the liver. Glucagon is secreted by the pancreas when blood glucose levels decrease.
Somatostatin interferes with the release of growth hormone from the pituitary gland and glucagon from the pancreas. Both of these factors act to raise blood glucose levels while somatostatin acts to bring it down.
Significant dysfunction of the pancreas must occur before enzyme secretion is impaired and inhibits proper digestion of fats and proteins. Normal pancreatic enzyme secretion is between 1,500-3,000 mL/day (1).
Geriatric Considerations
As the body ages, or metabolic dysfunction ensues, there is an increase in the amount of fibrous material and fatty deposition in the pancreas. The rate of pancreatic secretion is decreased, which means decreased amylase, trypsin, lipase, sodium bicarbonate and other enzymes.  This could be due to delayed gastric emptying and pancreatic insufficiency.
These malfunctions can cause decreased absorption of nutrients and result in many deficiencies. Promoting dietary choices and supplements that help maintain a healthy pancreas is crucial for nutrient absorption and overall health (1).
Pancreatitis is inflammation of the pancreas caused by the release of pancreatic enzymes into pancreatic tissue, which causes hemorrhage and necrosis. Hemorrhage means that there is excessive bleeding caused by tissue damage. Necrosis is premature cell death due to injury, disease, or lack of blood supply.
Typically, enzymes are not activated until they reach the inside of the intestines where the environment is able to handle activated enzymes. Therefore, when these enzymes get congested and release into the pancreatic tissue, the enzymes begin to digest the pancreas and this is extremely painful.
Most people are aging very poorly due to a number of lifestyle factors including poor dietary habits, exposure to environmental pollutants, medication usage, insufficient sleep, economic pressure and emotional stressors.  These all impact the ability of the pancreas to function normally.
Acute Pancreatitis
There are approximately 5,000 new cases of acute pancreatitis in the United States every year. This can be a deadly attack; studies show that the mortality rate associated with acute attacks alone is 10 percent.
The etiology is not completely clear but alcoholism and gallstones are the primary risk factors for acute pancreatitis, but there are still 20 percent of cases where the cause is unclear.  Gallstones can obstruct the pancreatic duct or cause bile reflux, which can activate enzymes in the pancreatic duct system and cause auto digestion, inflammation, swelling, and pain in the pancreas.
Alcohol causes the duodenum of the small intestines to become edematous, or retain water. This causes an increase in pressure and spasm of the sphincter of Oddi and this can obstruct pancreatic enzyme flow. In addition, alcohol actually stimulates the production of more pancreatic enzymes so this just adds more pressure and swelling to the connection point of the pancreas and duodenum
Other causes include tissue ischemia related to trauma or surgery, pancreatic tumors, third-trimester of pregnancy, infections, elevated calcium levels, and hyperlipidemia. Medications that have associated with the disorder include thiazide diuretics, estrogen, steroids, salicylates, and NSAIDs (2).
Symptoms of Acute Pancreatitis
Epigastric pain radiating to the back (often induced by a fatty meal or excessive alcohol intake)
Nausea and vomiting
Abdominal distention and rigidity
Elevated heart rate
Elevated temperature
Acute pancreatitis is a medical emergency and help should be sought immediately. The damage done by digestive enzymes on the pancreas can quickly escalate into bleeding internally, dying tissue, edema, pressure in the abdominal cavity, congestion and failure of other organs and lactic acidosis.
Treatment for acute pancreatitis is typically eliminating the cause, hydration and reintroducing food once the inflammation has gone away (2).
Chronic Pancreatitis 
Causes of chronic pancreatitis are less clear because they typically do not have classic manifestations of the disease. However, these patients do suffer from long-term effects such as hormone imbalances, enzyme deficiency, chronic pain, and nutritional imbalances. Common characteristics of chronic pancreatitis include chronic inflammation, fibrosis and dysfunction of pancreatic tissue.
Currently, it is deemed by the medical field as irreversible and will eventually lead to pancreatic insufficiency.  Alcoholism and malnutrition are the most common risk factors. Approximately 10-20 percent of cases have no identified cause. A genetic link has been made to a specific gene mutation associated with cystic fibrosis in these cases. Cystic fibrosis patients are likely to develop chronic pancreatitis as well.
When chronic pancreatitis is related to alcoholism, the concentration of insoluble proteins increases in the pancreatic secretions. This results in the calcification of the proteins and plug formation that blocks the pancreatic ducts and the flow of juices (2).
Other cases may be related to a stricture or stone that is blocking pancreatic outflow, which is known as obstructive pancreatitis. Recurrent episodes of inflammation will eventually lead to fibrotic changes to the tissues and loss of exocrine function, which leads to malabsorption and pancreatic insufficiency. When endocrine function is disrupted, diabetes may ensue.
The Problems with Modern Medicine
Treatment for chronic pancreatitis typically evolves around pain management and aiding nutrition absorption. Surgery is also an option.
Patients are typically given opioids to control pain, which can worsen constipation. Non-steroidal anti-inflammatory medications (NSAIDs) are very common to give for inflammation. Most people believe NSAIDs are harmless. However, studies show that they damage the stomach lining, which leads to reduced protein absorption and a much greater increase for food allergens and stomach ulcers.
Pancreatic enzyme supplements are usually given to help with absorption.  H2- blockers and proton pump inhibitors are typically given to neutralize or decrease gastric secretions, which further worsens the ability for the body to digest and absorb nutrients. This also slows gastric motility and can worsen constipation. This also puts the patient at risk for developing infections due to the sterilizing effects of stomach acid (2).
Low stomach acid levels are associated with increased risk of developing small intestinal bacterial overgrowth (SIBO), Candida overgrowth, B12, iron and zinc deficiencies.  In addition, many individuals with low stomach acid develop protein malabsorption and leaky gut syndrome.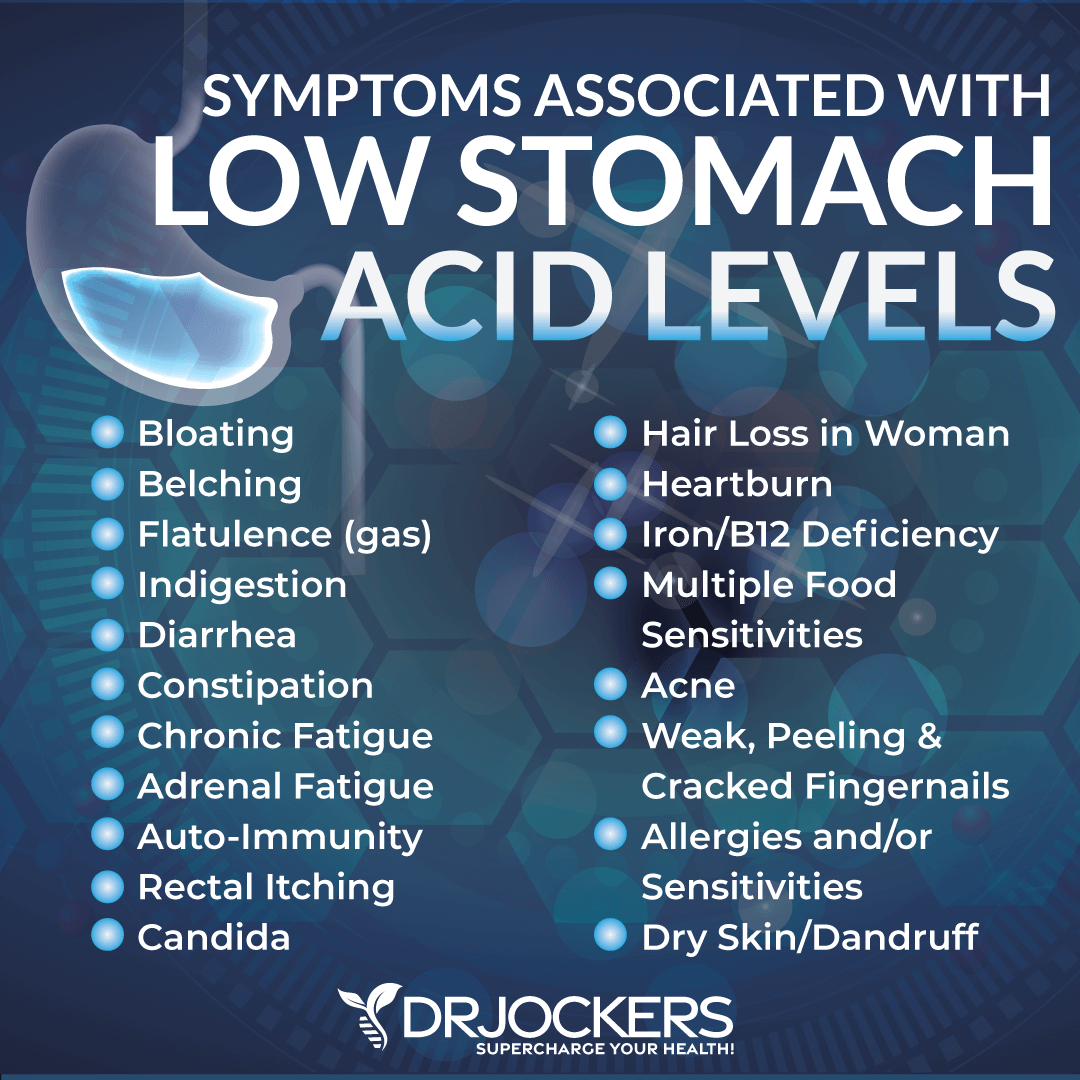 Endoplasmic Reticulum Involvement
There is little research to support the pathogenesis of pancreatitis but a new study has revealed that endoplasmic reticulum stress and calcium signaling could play a big role in this chronic disease. This finding has suggested the need for more research in this area (2). The endoplasmic reticulum is important organelle in human cells that plays a major role in producing, processing, and transporting proteins and lipids.
It produces transmembrane proteins and lipids for its membrane and other cell components such as lysosomes, secretory vesicles, the Golgi apparatus, and the cell membrane. Without this functioning properly, proteins and lipids cannot be transported and processed properly in order to form different structures that are needed. Damage to the endoplasmic reticulum has been found as contributing factor in many chronic diseases and is now recognized as a contributing factor to chronic pancreatitis.
Acute pancreatitis is caused by toxins that induce acinar cell calcium overload, zymogen activation, cytokine release and cell death, yet is without specific drug therapy. Mitochondrial dysfunction has been implicated but the mechanism not established.
Root Causes of Pancreatitis
There are several root causes of pancreatitis that you need to be aware of, including autoimmunity, gallstones, alcohol and medications, pancreatic cancer, abdominal surgery or injury, infections, and gut dysbiosis. 
Autoimmunity
Autoimmunity means that your immune system is mistakenly attacking its own cell. Autoimmunity may manifest itself as autoimmune pancreatitis. A 2009 article published in the North American Journal of Medical Sciences explains that autoimmune pancreatitis was first introduced as a medical condition with a name in 1995 (3). 
There are two types of autoimmune pancreatitis: type 1 and 2. Type 1 affects the pancreas and other organs, including the liver, bile ducts, kidneys, salivary glands, and lymph nodes. It is often mistaken for pancreatic cancer because of its overlapping signs and symptoms. Type two only affects your pancreas and is often linked to irritable bowel disease (IBS). 
Besides autoimmune pancreatitis, other autoimmune conditions may also affect pancreatic health and increase your risk of pancreatitis. Lupus,  Sjögren's syndrome, rheumatic arthritis, primary biliary cirrhosis, and primary sclerosing cholangitis (PSC) may also increase your risk or cause pancreatitis.
Gallstones
Gallstones are hardened deposits of bile that can form in your gallbladder. They can also increase your risk of pancreatitis. Gallstones pass through the bile duct moving towards the small intestine, but they can get stuck. 
You may develop gallstone pancreatitis when the gallstones end up blocking your pancreatic duct. This leads to bile backflow and pancreatic injury. This can cause inflammation, abdominal pain, nausea, vomiting, chills, fever, and jaundice. It is a severe medical issue that can lead to serious complications if left untreated (4).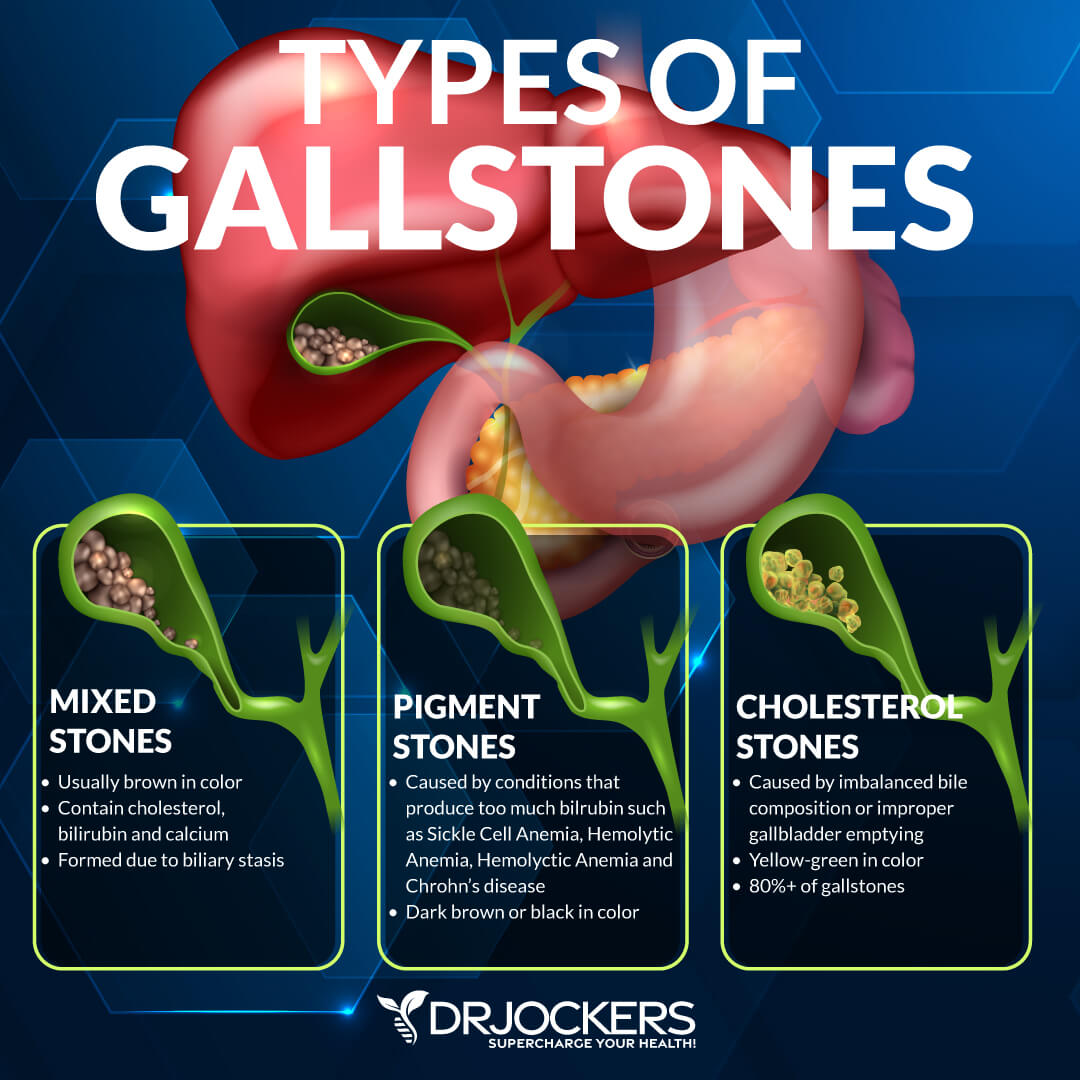 Alcohol and Medications
Heavy alcohol consumption and alcoholism can cause pancreatitis. According to a 2010 study published in the Journal of Gastroenterology Hepatology, your pancreatic acinar cells are responsible for metabolizing alcohol into toxic byproducts. These byproducts can damage your pancreatic ducts, promote inflammation, and lead to acute or chronic pancreatitis (5).
Certain medications can also increase your risk and cause pancreatitis. According to a 2015 review published in The Ochsner Journal, medications are responsible for between 1 and 2 percent of pancreatitis incidents (6).
Angiotensin-converting enzyme (ACE) inhibitors, statins, oral contraceptives, hormone replacement therapy, diuretic, highly active antiretroviral therapy, valproic acid, oral hypoglycemic agents, antibiotics, corticosteroids, immunosuppressant medications, and certain medications for high blood pressure may increase the risk of acute pancreatitis.
Pancreatic Cancer
Pancreatic cancer is uncontrolled cancerous cell growth that affects your pancreas. According to the American Cancer Society, pancreatic cancer affects about 55,440 people each year, and it is responsible for about 3 percent of all cancers in the United States (7).
It may also result in pancreatitis. According to a 2017 study published by Medicine (Baltimore), acute pancreatitis may be a rare manifestation or early sign of pancreatic cancer (8).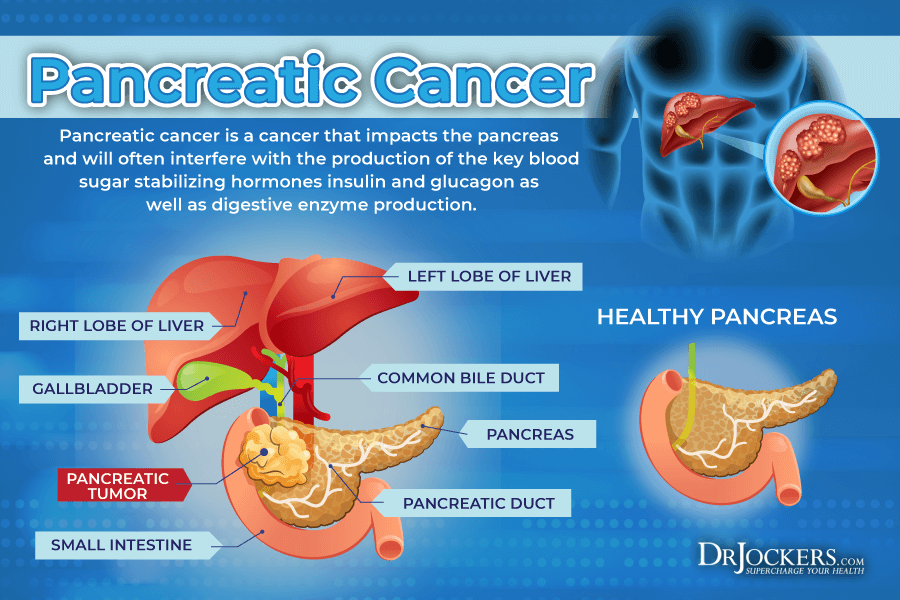 Abdominal Surgery or Injury
Abdominal surgeries or injuries can also result in pancreatitis. According to a 2013 review published in the World Journal of Gastroenterology, pancreatic trauma can result in post-traumatic pancreatitis, which without timely diagnosis and treatment can be fatal (9). A 2018 study published in Academic Forensic Pathology has found that gunshots and stab wounds are responsible for about 20 to 30 percent of pancreatitis cases from penetrating trauma, with firearms being the most common reason (10). 
According to a 1961 study published in Archives in Surgery, infections, anesthesia, hemorrhage, and faulty surgical techniques can increase the risk of postoperative acute pancreatitis (11). A 2000 study published in The Journal of the American College of Surgeons has found that though it's rare, acute pancreatitis may develop after abdominal vascular surgery (12).
Infections 
Viral and parasitic infections may also increase the risk of pancreatitis. According to a 2017 review published in Gastroenterology Research, in the 10 percent of acute pancreatitis cases, microorganisms and infections are the cause (13).
According to the researchers, the most common pathogens that may cause acute pancreatitis include "viruses (hepatotropic virus, Coxsackie virus, cytomegalovirus (CMV), human immunodeficiency virus (HIV), herpes simplex virus (HSV), mumps, varicella-zoster virus, and other viruses); bacteria (mycoplasma, legionella, salmonella, and leptospira); fungi (aspergillus); and parasites (toxoplasmosis, cryptosporidium, and ascaris)" (13).
Gut Dysbiosis 
Gut dysbiosis means that your microbiome is out of balance and there are too many bad bacteria and too few beneficial bacteria in your gut. Gut dysbiosis can increase the risk of chronic inflammation, digestive complaints, and all kinds of acute and chronic health issues, including pancreatitis. 
A 2015 study published in Pancreas has found that gut dysbiosis can increase inflammation which can result in the progression of acute pancreatitis (14). A 2021 review published in Frontiers in Immunology has also found that gut dysbiosis can lead to chronic pancreatic inflammation and autoimmune pancreatitis (15).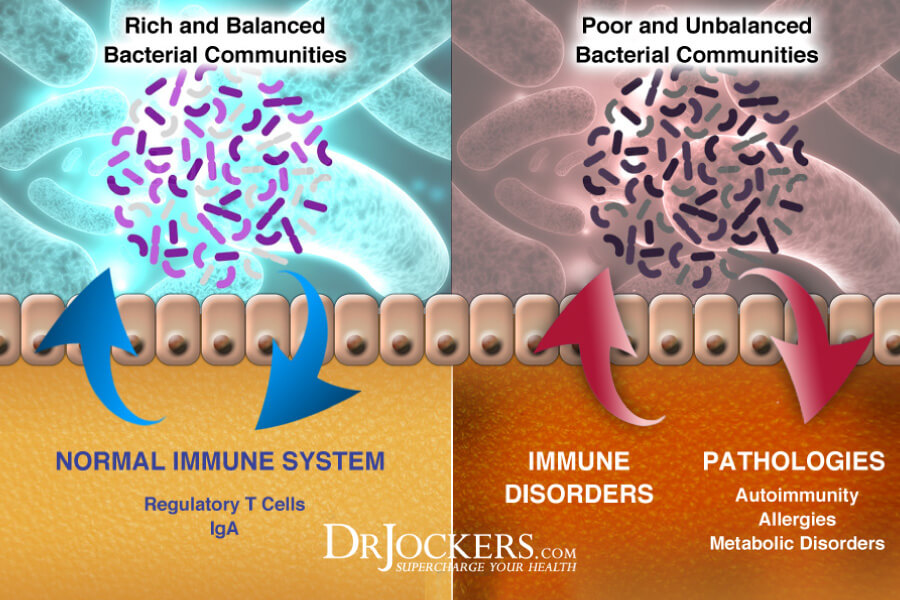 Diagnosis Pancreatitis
To diagnose pancreatitis, your doctor will go over your medical and family history, including medications you may be taking. They will ask about your symptoms, perform a physical exam, and check for abdominal pain and tenderness (16). 
If there is a concern for pancreatitis or other issues, they may order some lab tests and diagnostic imaging, including (16):
Blood test for high blood glucose

Blood test for high amylase and lipase levels, which are digestive enzymes created by your pancreas

Blood tests for lipid or blood fat levels

Blood tests for inflammation levels, including inflammation of the pancreas, gallbladder, bile ducts, and liver

Blood test to check for signs of pancreatic cancer

Stool samples to check for fat malabsorption

Ultrasound to look for gallstones

Computer tomography (CT) scan to check for pancreatitis or pancreatic cancer

Magnetic resonance cholangiopancreatography (MRCP) to look at your pancreas, bile ducts, and gallbladder checking for causes of pancreatitis

Endoscopic ultrasound (EUS) to look at your pancreas and bile ducts for abnormalities

Pancreatic Function Test (PFT) to see how well your pancreas respond to a hormone created by your small intestine, called secretin.
Conventional Treatment Options
Treatment for acute or chronic pancreatitis may involve intravenous (IV) fluid for dehydration, pain medication and antibiotics (IV or by mouth), a low-fat diet, or in more severe cases, nutrition through IV or a feeding tube (17).
In many cases, acute pancreatitis is mild and can resolve with the help of treatment within a few days. In more severe cases, it may require more serious treatments, including (17):
Cholecystectomy surgery may be used to remove the gallbladder if the reason behind your acute pancreatitis is gallstones. 

If there is an abscess or infected, painful, or bleeding pseudocyst, your doctor will drain fluid from your abdomen to reduce symptoms. They may also remove any damaged areas of your pancreas.

Endoscopic cholangiopancreatography (ERCP) may be used to take care of any narrowing or blockage in your pancreatic or bile duct.
Chronic pancreatitis can be more complex to treat. It may include lifestyle changes, supplements, and other options. Your doctor may recommend (17):
Medicines and digestive enzymes can support digestion and address the malabsorption of vitamins. If you have malabsorption difficulties, vitamin A, D, E, K, as well as, vitamin B12 shots may be recommended.

Chronic pancreatitis can increase your risk of diabetes. If you develop diabetes, an eating plan for diabetes, blood glucose monitoring, regular check-ups, and in some cases, medication will be recommended.

Surgery may be recommended to relieve any pressure or address any blockage in the pancreatic duct or to remove the affected area of your pancreas. In some cases, the entire pancreas will need to be removed followed by islet auto-transplantation. Normally, your pancreas creates insulin. However, after this surgery, doctors transplant islets from your pancreas to your liver. This way, the islets can still create insulin.

In some cases, nerve block shots may be recommended to numb the nerves that carry pain messages from your pancreas. This may help to break up and remove any gallstones.
Furthermore, your doctor will likely recommend to stop drinking alcohol, stop smoking, and lose weight if you are overweight or obese. Removing alcohol and cigarettes can reduce pancreatitis, reduce the risk of chronic pancreatitis, and improve the symptoms of chronic pancreatitis. Weight loss and maintaining a healthy weight can reduce the risk of gallstones and support pancreatic function (17).
Natural Support Strategies
You may improve your health and reduce your risks and symptoms of pancreatitis with the help of some simple natural support strategies. Here is what I recommend:
Anti-Inflammatory Nutrition Plan
Pancreatitis is driven by inflammation. An anti-inflammatory nutrition plan can help to improve chronic pancreatitis and reduce the risk of acute pancreatitis. I recommend that you remove any inflammatory foods from your diet, including refined sugar, refined oils, artificial ingredients, additives, deep-fried foods, junk food, and highly processed foods.
Eating a low-salt and low-fat vegetarian diet has been shown to decrease painful attacks (18). However, this does not provide the beneficial nutrients of fats and proteins and would leave the patient malnourished. Fats are a vital part of our diets for blood sugar stabilization, decreased disease, hormone production, cell production and protection, decreased inflammation, and overall function. A diet without quality fats is detrimental to our health.
A 2018 review published in Frontiers in Immunology has found that healthy nutrition and omega-3 fatty acids, probiotics, glutamine, and vitamins A, C, E, and D may help to reduce the risk of acute pancreatitis and its complications (19).  I recommend eating lots of greens, vegetables, herbs, low-glycemic index fruits, fermented foods, grass-fed beef, pasture-raised poultry and eggs, wild-caught fish, and wild game. I recommend consuming healthy fats, including avocadoes, olives, olive oil, coconut oil, pasture-raised butter and ghee, wild-caught fatty fish, nuts, and seeds.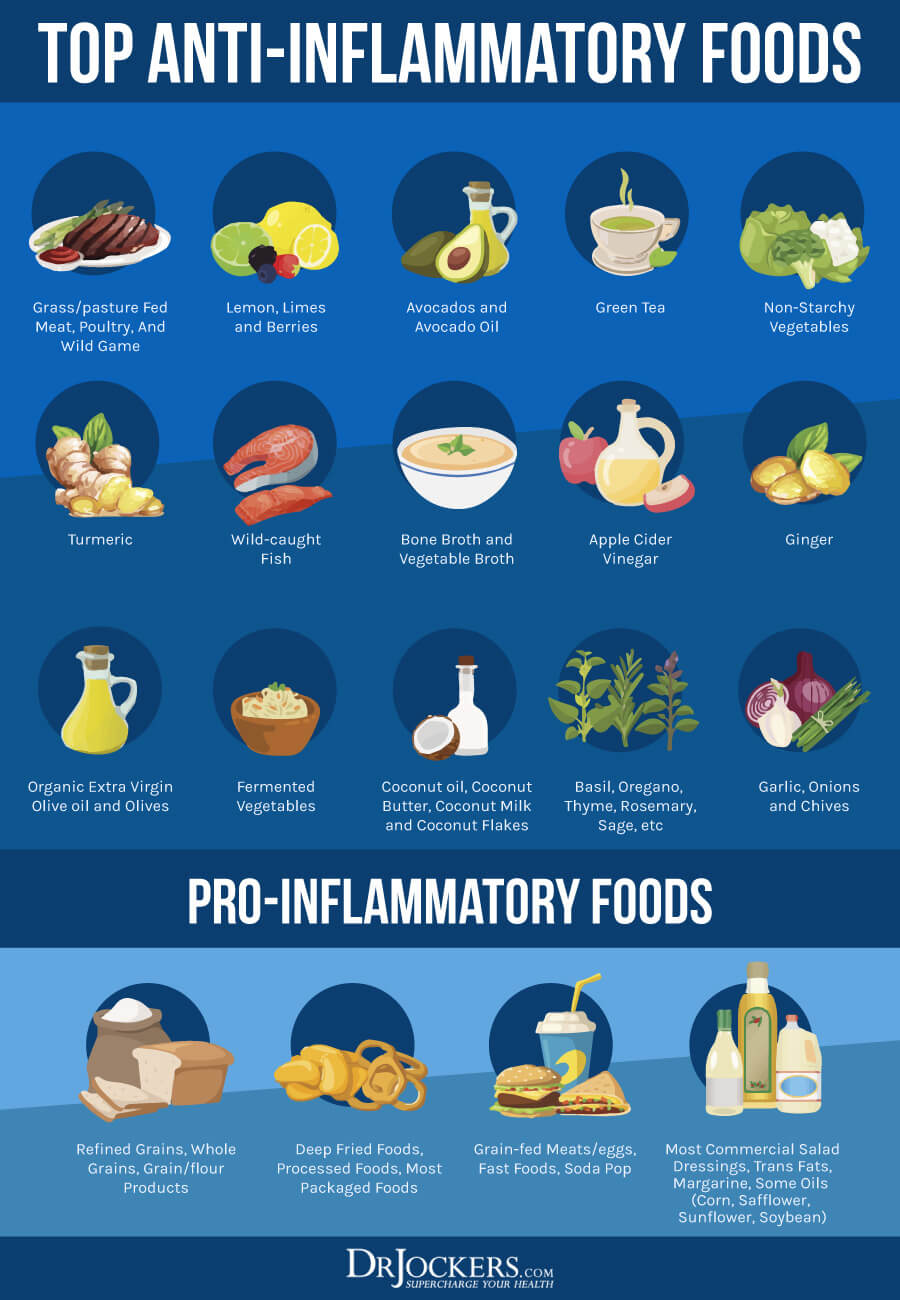 Remove Food Sensitivities and Intolerances
Food sensitivities and food intolerances can cause chronic inflammation and increase your risk of pancreatitis. According to a 2017 study published in Digestive Disease and Sciences, certain foods, especially milk, eggs, mustard, fish, bananas, and kiwi can trigger acute pancreatitis (20). Food sensitivities and intolerances can also cause or worsen symptoms of chronic pancreatitis.
Common food sensitivities include gluten, dairy, soy, corn, shellfish, fish, wheat, tree nuts, and sugar. However, you can be sensitive to any food, including those that may be healthy for most people. I recommend figuring out your food intolerances.
Blood tests can be a good place to start, however, they cannot test for all foods and false results are common. Muscle response and pulse testing can help you find some further answers by tapping into your body's wisdom. An elimination diet is possibly the best method to find all your sensitivities and triggers. You can find information on all these methods by searching my website. 
Once you find your food sensitivities and intolerances, I recommend that you remove these foods from your diet. Since food sensitivities can change over time, I recommend performing these tests every year or if new symptoms or health issues occur.
Reduce Stress and Improve Sleep
Chronic stress and poor sleep can increase chronic inflammation, which can increase your risk of all kinds of health issues, including pancreatitis. A 2014 study published in the World Journal of Gastroenterology has found that chronic physical or mental stress or a combination of both can contribute to acute pancreatitis (21). Another 2014 study published in Aging Cell has found that sleep deprivation can negatively impact pancreatic health (22). Reducing chronic stress and improving your sleep is, therefore, critical for pancreatic health and function.
Reduce stressful activities and situations in your life as much as possible. For example, instead of checking the news or scrolling social media all day long, designate one specific time for this during the day. Unfollow social media accounts, blogs, and other sources that increase your stress and don't add anything to your life. Learn to respond to stress better. Practice gratitude, mindfulness, positive thinking, and kindness.
Meditation, breathwork, guided relaxation, visualization, prayer, and spiritual practices are great tools to center yourself, relax your body, and calm your mind. Journaling can help to release any frustration on paper, spot any cognitive patterns you may want to change and reflect. Coloring, crocheting, arts, and crafts can help to relax and calm your mind.
Reducing stress throughout the day is critical for restful sleep. However, there are some strategies that you can use to wind down in the evening and sleep better. Avoid alcohol, sugar, caffeine, and heavy foods in the evening. Use blue-light blocking glasses when using electronics and avoid electronics altogether at least two hours before bedtime.
Engage in relaxing activities, such as taking a healing bath, sipping on herbal tea, reading, coloring, doing crossword puzzles, engaging in calm conversations and family time, reflecting on the day, or spiritual practices. Invest in a supportive bed, mattress, bedding, and pillows. Try blackout curtains and eye masks to support your sleep.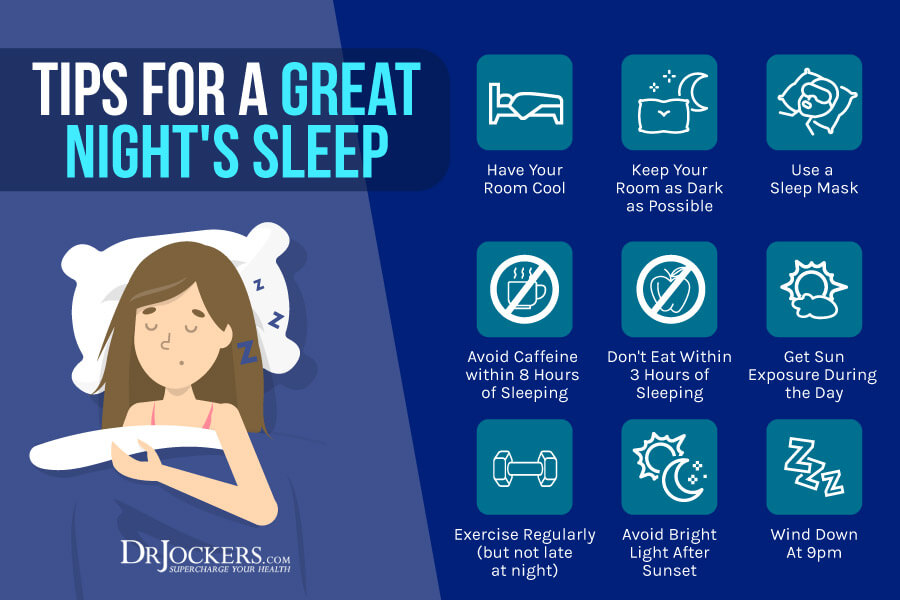 Reduce Gut Infections
A 2017 review published in Gastroenterology Research, in the 10 percent of acute pancreatitis cases, gut infections are the cause (13). These gut infections may include viral, bacterial, fungal, and parasitic infections. Eating a healthy, anti-inflammatory, and gut-friendly diet is absolutely critical. Supporting your microbiome with fermented foods and probiotics improves your gut health (19). 
In addition to a gut-friendly diet and probiotics, supplementation for your specific gut infections may be beneficial. I recommend testing for gut infections with a GI Map Stool Test or another high-quality stool testing that can help to identify what underlying gut infections may be causing your health issues.
Mimosa pudica seed is a great option for parasites. Oregano oil, garlic, olive leaf extract, Pau d'arco, berberine, and grapefruit seeds extracts are some other herbs that help to reduce and remove gut infections. I recommend that you work with a functional medicine professional who can guide you with a personalized protocol. My team and I would be happy to support your journey.  To learn more about the GI-MAP™ DNA Stool Analysis, click here.


Support Stomach Acid, Bile & Digestive Enzymes
You may also benefit from supporting your stomach acid levels and bile flow, and taking digestive enzymes. According to a 2000 study published in the British Journal of Clinical Pharmacology, acid-suppressing medications can increase the risk of acute pancreatitis (23). As a 2009 study published in the Saudi Journal of Gastroenterology explains, blockage in the bile duct by gallstones may cause acute biliary pancreatitis (24). 
Pancreatitis can often cause malabsorption and malnutrition and these issues can also cause or further trigger pancreatitis making vitamin supplementation often necessary (19). A 2016 study published in Current Drug Metabolism has found that using pancreatic enzymes may help to improve pancreatitis (25).
To support your stomach acid levels, I recommend the following:
Use Liquid Nutrition Throughout the Day:

Try to make sure that at least half of your meals are in a liquid form, such as a protein shake or green smoothie. Protein shakes are pre-metabolized and very easy to digest and do not depend upon HCL production. If you have low HCL, it may be helpful to drink one to two protein shakes daily to support amino acid absorption, reduce extra stress on your digestion, and support healthy stomach acid levels.

Use Ginger:

Ginger is one of the best things for improving digestive juices. I recommend drinking 2 to 3 cups of ginger tea each day. You can put ginger essential oil in water (2 to 3 drops in 8 oz of water),  juice a ½ inch of fresh ginger root in a green juice each day, and use ground ginger on your foods. You can also add fermented ginger to your diet, which is common in Asian dishes such as kimchi. 

Super Hydrate Outside of Meal Times:

Good hydration can help activate bowel motility and push contents through the digestive system, which will reduce microbial fermentation and toxicity in the body. This can help to support your stomach acid levels.

Drink Very Little With Meat Containing Meals:

When you are eating meat or any sort of heavier food, you should stop drinking water or other liquids at least 30 minutes before the meal, except if you need to take a supplement with 2 ounces of water. Holding off water during these meals will reduce any potential dilution of the gastric juices and allow for better digestion.

Hold Off On Water After a Meal:

To allow for optimal digestion, I also recommend not drinking water or other liquids until at least 30 minutes after a meal. This allows for proper stomach acid activity, sterilization, and protein metabolism.

Use Lemon and Apple Cider Vinegar: Squeezing fresh lemon or using lemon juice or apple cider vinegar on your meat and vegetables helps to pre-metabolize the food and support better digestion and nutrient absorption. You can either marinate foods in a lemon or ACV base or just add them as a dressing right before consuming them. 
Eat Protein Foods at the Beginning of the Meal:

The stomach will begin churning out its stomach acid when you start eating, especially when consuming protein. While it's culturally common to eat a salad before their protein dish, this is not great for your HCL production. It is a much better idea to eat your protein with the salad or vegetables instead of after.

Use Fermented Veggies:

Fermented foods such as sauerkraut, kimchi, pickles, pickled ginger, and other fermented vegetables all contain organic acids, enzymes, and probiotics which help to improve digestive juice secretions. I recommend using one of these with all of your heavier meals and especially any meal with protein.

Use Fermented Drinks:

Fermented drinks such as apple cider vinegar, coconut kefir, and kombucha offer anti-microbial benefits and help to reduce the bacterial load, especially the bacteria in the stomach such as H Pylori. Keeping H Pylori levels down is critical for the body to be able to produce enough stomach acid.

Eat Your Largest Meal When You Are Most Relaxed:

Your body needs to activate the parasympathetic nervous system to produce enough stomach acids. If you are busy and on the go, you will be in fight or flight sympathetic mode. If you struggle with low stomach acid, this fight or flight state will not allow your body to produce anywhere near enough. Relaxing before the meal is important to improve stomach acid production.
To support bile flow, gallbladder health, and live function I recommend using the following foods and herbs: apple cider vinegar (ACV), artichokes, lemon, lime, parsley, cucumber, celery, mint cilantro, radishes, milk thistle, dandelion greens, turmeric, ginger, sauerkraut, green tea.
Additionally, you may benefit from a kidney and liver support herbal supplement, activated coconut charcoal for detoxification, and a bile flow support supplement with dandelion, guggul extract, choline, taurine, and methionine. Moreover, I also recommend taking digestive enzymes with every meal to support digestion and absorption.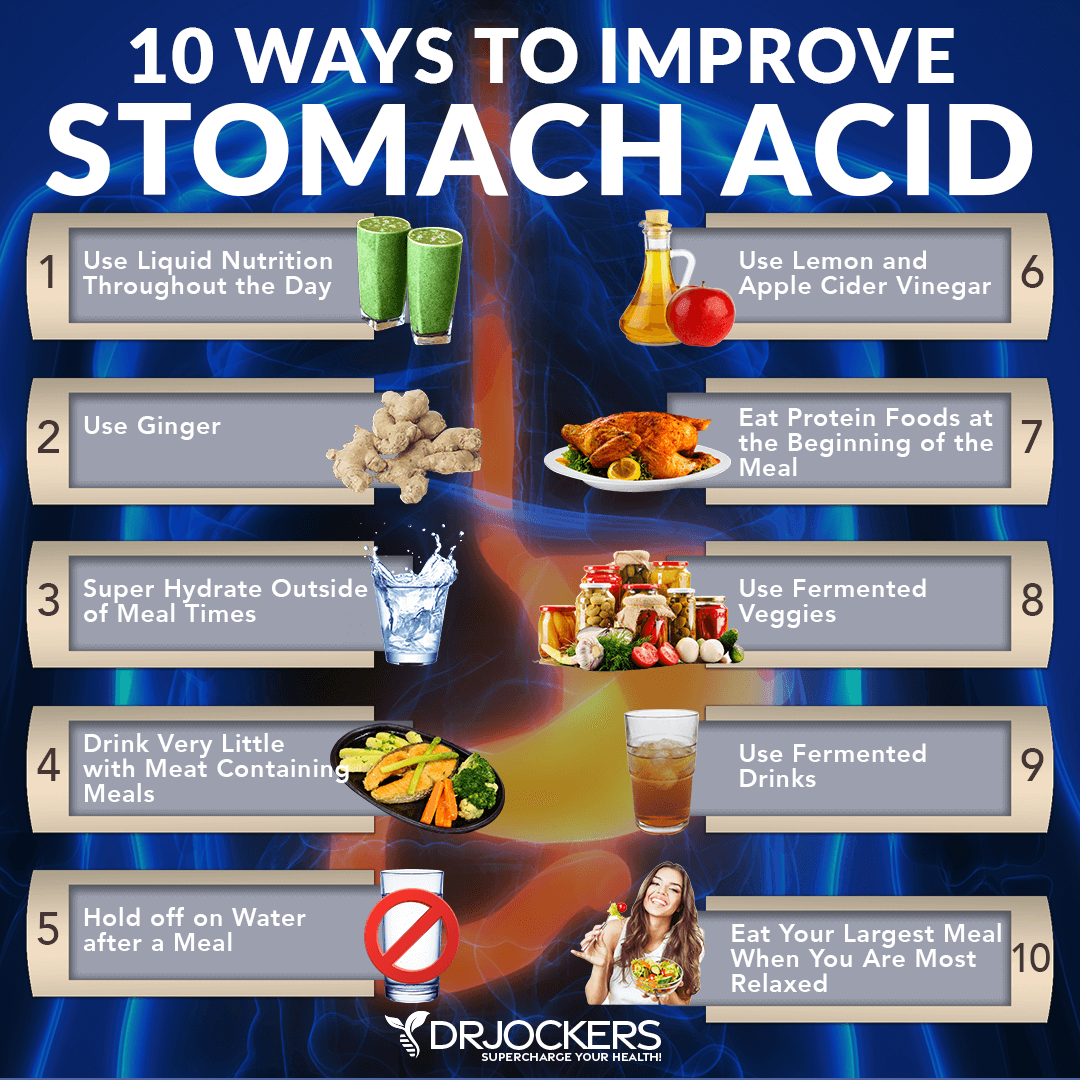 Use Probiotics 
Gut dysbiosis is one of the main possible causes of pancreatitis (14,5). Taking probiotics may help to improve your microbiome thus support your pancreatic health as well. A 2008 study published in the American Journal of Physiology, Gastrointestinal and Liver Physiology has found that taking probiotics can reduce oxidative stress and support pancreatic glutathione biosynthesis in acute pancreatitis (26). A 2021 randomized, double-blind, placebo-controlled trial has also found that probiotics may help to reduce the length of hospital stay in acute pancreatitis patients (27). 
To support your pancreatic health, I recommend that you eat probiotic-rich fermented foods, including sauerkraut, fermented vegetables, kimchi, pickles, coconut kefir, and kombucha. Even more importantly, I recommend that you take a high-quality daily probiotic supplement.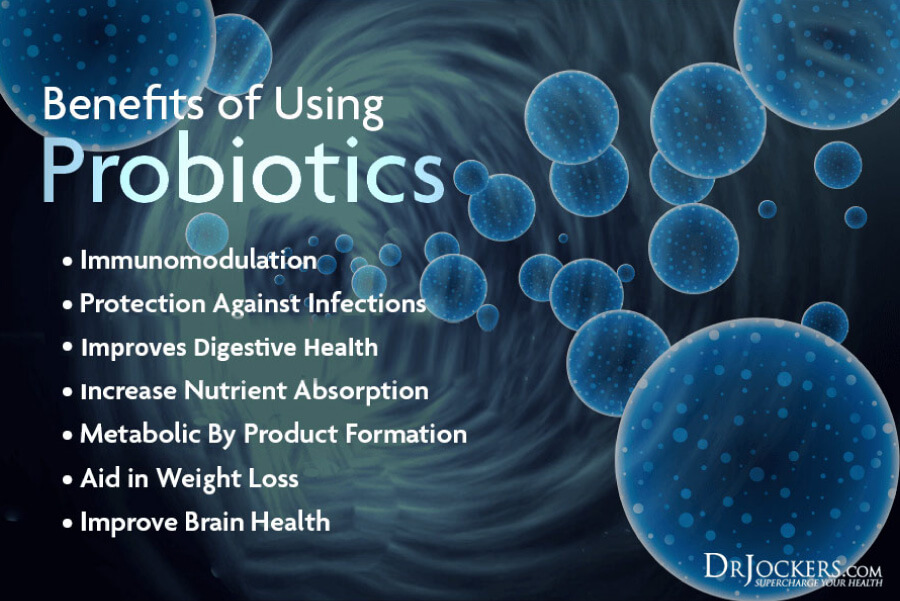 Take Vitamin C
Vitamin C is an important vitamin that is critical for your immune system. People with pancreatitis often struggle with malabsorption of nutrients and vitamin deficiencies (19). They may benefit from supplementation, including vitamin C supplementation.
A 2003 study published in the World Journal of Gastroenterology, taking a high-quality, high-dose vitamin C intravenously for 5 days can improve acute pancreatitis (28). To support your pancreas, I recommend eating foods rich in vitamin C, including lemon, lime, other citrus, strawberries, black currants, peppers, Brussels sprout, and broccoli. 
Consider Acupuncture 
Acupuncture is a form of alternative medicine and part of Traditional Chinese Medicine (TCM). It uses thin needles on specific points of your body to recreate healthy energy flow within your body, reduce symptoms, and improve your health. 
According to a 2017 randomized controlled trial, acupuncture may help to reduce pain in patients with chronic pancreatitis (29). A 2019 systematic review and meta-analysis has found that acupuncture may also benefit acute pancreatitis patients (30). If you are dealing with pancreatitis, you may benefit from seeing an acupuncture clinic.
Massage Pancreas Reflexology Points 
Reflexology uses specific points in your feet and hands only that correlate with certain organs in your body. According to a 2015 paper published in the Journal of Traditional and Complementary Medicine, reflexology may be beneficial for chronic health conditions and may help to support your overall health and wellness (31). 
You may also perform this yourself. You may benefit from massaging pancreas reflexology. Reflexology points for your pancreas are located on the outside section of the middle of your arch and the lower section of the middle of your hands.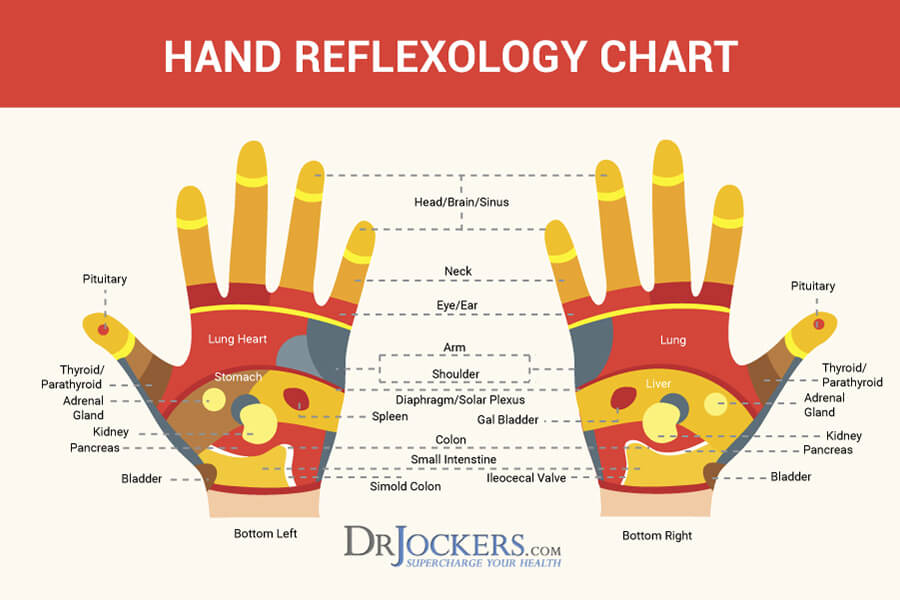 Consider Using a Castor Oil Pack Over Pancreas
Castor oil has been used for a long-time to help to detoxify the body. Castor oil packs are often used for liver detoxification. However, if you have pancreatitis, using castor oil packs may also feel good and improve your symptoms. All you need is a bottle of castor oil, a 12 by 12-inch wool cloth, a clear plastic wrap, a dish towel, and a hot water bottle. 
Squirt some castor oil on the wool cloth until it's soaked through but not dripping wet. Microwave the cloth for about 30 seconds. It can get very hot very quickly, so make sure not to overheat it. Wrap the castor oil cloth with some clear plastic wrap.
Apply this castor oil pack over your pancreas where your pain is, place a dish towel over it. To keep it warm, place a warm water bottle over it. Leave the castor oil pack on for 30 to 60 minutes. Repeat this daily.
Consider Using Curcumin 
Curcumin is the active compound of the spice, turmeric. Turmeric is well-research for its anti-inflammatory properties that may also benefit your pancreatic health. According to a 2018 study, curcumin may help to reduce inflammation in severe acute pancreatitis cases (32). A 2019 study published in Molecular Medicine Reports has also found that curcumin may support pancreatic health and benefit those with acute pancreatitis (33). 
I recommend that you take a curcumin supplement daily. Additionally, I also recommend using turmeric regularly in your cooking, including your curries, soups, vegetable dishes, dressings, smoothies, and juices.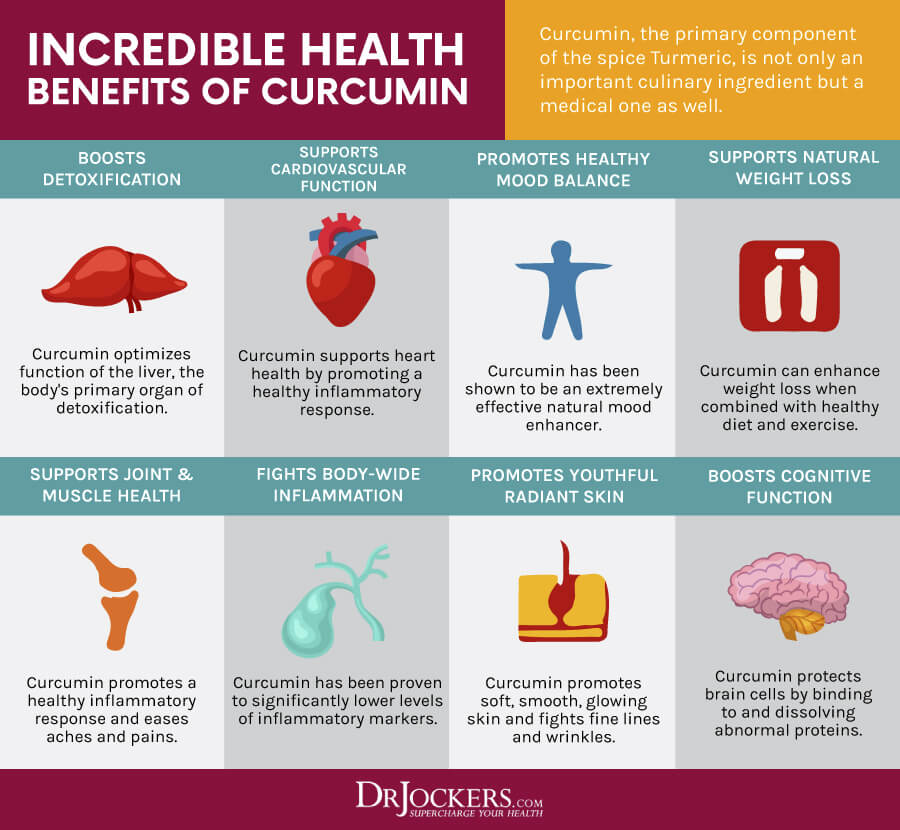 Consider Using Resveratrol 
Resveratrol is a polyphenol found in the skin of red grapes, berries, pistachio, and cacao. It offers anti-inflammatory and antioxidant properties that may benefit your pancreatic health. A 2018 study published in Molecular Nutrition & Food Nutrition has found that resveratrol may be a potentially effective therapeutic agent for chronic pancreatitis (34). According to a 2021 comprehensive review published in Biomedicine and Pharmacotherapy, resveratrol may offer some antioxidant and anti-inflammatory benefits for acute pancreatitis (35). 
I recommend eating foods rich in resveratrol and taking a daily resveratrol supplement. You can find supplements for inflammation that include both resveratrol and curcumin.
Final Thoughts
Pancreatitis can be a debilitating condition that results in overwhelming pain and malnutrition. Treatment often involves medication, dietary restrictions, and often even surgery. Yet, there are natural support strategies that can support your pancreatic and overall health. I recommend that you follow the natural support strategies outlined in this article to improve your health.
If you want to work with a functional health coach, I recommend this article with tips on how to find a great coach. Our website offers long-distance functional health coaching programs with our world-class team of health coaches. For further support with your health and other goals, just reach out—our fantastic coaches are here to support your journey.

Inflammation Crushing Ebundle
The Inflammation Crushing Ebundle is designed to help you improve your brain, liver, immune system and discover the healing strategies, foods and recipes to burn fat, reduce inflammation and thrive in life!
As a doctor of natural medicine, I have spent the past 20 years studying the best healing strategies and worked with hundreds of coaching clients, helping them overcome chronic health conditions and optimize their overall health.
In our Inflammation Crushing Ebundle, I have put together my very best strategies to reduce inflammation and optimize your healing potential.  Take a look at what you will get inside these valuable guides below!

Sources For This Article Include:
1. Cheever, K. H. & Hinkle J. L. (2014). Assessment of Patients with Biliary Disorders. In Brunner & Suddarth's Textbook of Medical-Surgical Nursing: 13th Edition. (Pages 1390-1391 & 1401-1414). Philadelphia, PA: Wolters Kluwer Health/Lippincott Williams & Wilkins. Link
2. Bauldoff, G., Burke, K., Gubrud, P. &, Lemone, P. 2015. Medical-Surgical Nursing: Clinical Reasoning in Patient care- 6th Ed. Upper Saddle River, New Jersey. Pearson Education, Inc. ISBN-10: 0-13-313943, ISBN-13: 978-0-13-313943. STAT!Ref Online Elctronic Medical Library. Link
3. 
Fan BG, Andrén-Sandberg A. Autoimmune pancreatitis. N Am J Med Sci. 2009 Sep;1(4):148-51. PMID:
22666688
4. Acute pancreatitis causes and symptoms. Pancrease Foundation.
Link Here
5. Apte, M.V., Pirola, R.C., & Wilson, J.S. (2010). Mechanisms of alcoholic pancreatitis. Journal of Gastroenterology Hepatology, 25(12), 1816-1826.
Link Here
6. Jones MR, Hall OM, Kaye AM, Kaye AD. Drug-induced acute pancreatitis: a review. Ochsner J. 2015 Spring;15(1):45-51. PMID:
25829880
7. Key statistics for pancreatic cancer. American Cancer Society.
Link Here
8.Li S, Tian B. Acute pancreatitis in patients with pancreatic cancer: Timing of surgery and survival duration. Medicine (Baltimore). 2017 Jan;96(3):e5908. doi: 10.1097/MD.0000000000005908. PMID:
28099352
9. Debi U, Kaur R, Prasad KK, Sinha SK, Sinha A, Singh K. Pancreatic trauma: a concise review. World J Gastroenterol. 2013 Dec 21;19(47):9003-11. doi: 10.3748/wjg.v19.i47.9003. PMID:
24379625
10. Walker AE. The Adult Pancreas in Trauma and Disease. Acad Forensic Pathol. 2018 Jun;8(2):192-218. doi: 10.1177/1925362118781612. Epub 2018 Jun 6. PMID:
31240039
11. PONKA JL, LANDRUM SE, CHAIKOF L. Acute Pancreatitis in the Postoperative Patient. Arch Surg. 1961;83(3):475–490.
Link Here
12. Burkey SH, Valentine RJ, Jackson MR, Modrall JG, Clagett GP. Acute pancreatitis after abdominal vascular surgery. J Am Coll Surg. 2000 Oct;191(4):373-80. doi: 10.1016/s1072-7515(00)00701-8. PMID:
11030242
13. Rawla P, Bandaru SS, Vellipuram AR. Review of Infectious Etiology of Acute Pancreatitis. Gastroenterology Res. 2017 Jun;10(3):153-158. doi: 10.14740/gr858w. Epub 2017 Jun 30. PMID:
28725301
14. Tan C, Ling Z, Huang Y, Cao Y, Liu Q, Cai T, Yuan H, Liu C, Li Y, Xu K. Dysbiosis of Intestinal Microbiota Associated With Inflammation Involved in the Progression of Acute Pancreatitis. Pancreas. 2015 Aug;44(6):868-75. doi: 10.1097/MPA.0000000000000355. PMID:
25931253
15. Yoshikawa Tomoe, Watanabe Tomohiro, Kamata Ken, Hara Akane, Minaga Kosuke, Kudo Masatoshi. Intestinal Dysbiosis and Autoimmune Pancreatitis. Frontiers in Immunology. 2021.
Link Here
16. Diagnosis of pancreatitis. NIH.
Link Here
17. Treatment for pancreatitis. NIH.
Link Here
18. Dawra, R. K., Dixit, A. K., Dudeja, V., Garg, S., Sah, R. P., & Saluja. A. K. (2014). Endoplasmic Reticulum Stress is Chronically Activated in Chronic Pancreatitis. Journal of Biological Chemistry. 289(40): 27551-27561. Doi: 10.1074/jbc.M113.528174
19. Pan LL, Li J, Shamoon M, Bhatia M, Sun J. Recent Advances on Nutrition in Treatment of Acute Pancreatitis. Front Immunol. 2017 Jun 30;8:762. doi: 10.3389/fimmu.2017.00762. Erratum in: Front Immunol. 2018 Apr 23;9:849. PMID:
28713382
20. Manohar M, Verma AK, Upparahalli Venkateshaiah S, Goyal H, Mishra A. Food-Induced Acute Pancreatitis. Dig Dis Sci. 2017 Dec;62(12):3287-3297. doi: 10.1007/s10620-017-4817-2. Epub 2017 Oct 30. PMID:
29086330
21. Binker MG, Cosen-Binker LI. Acute pancreatitis: the stress factor. World J Gastroenterol. 2014 May 21;20(19):5801-7. doi: 10.3748/wjg.v20.i19.5801. PMID:
24914340
22. Naidoo N, Davis JG, Zhu J, Yabumoto M, Singletary K, Brown M, Galante R, Agarwal B, Baur JA. Aging and sleep deprivation induce the unfolded protein response in the pancreas: implications for metabolism. Aging Cell. 2014 Feb;13(1):131-41. doi: 10.1111/acel.12158. Epub 2013 Nov 12. PMID:
24102714
23. Eland IA, Alvarez CH, Stricker BH, Rodríguez LA. The risk of acute pancreatitis associated with acid-suppressing drugs. Br J Clin Pharmacol. 2000 May;49(5):473-8. doi: 10.1046/j.1365-2125.2000.00196.x. PMID:
10792205
24. Hazem ZM. Acute biliary pancreatitis: diagnosis and treatment. Saudi J Gastroenterol. 2009 Jul-Sep;15(3):147-55. doi: 10.4103/1319-3767.54740. PMID:
19636174
25. Ianiro G, Pecere S, Giorgio V, Gasbarrini A, Cammarota G. Digestive Enzyme Supplementation in Gastrointestinal Diseases. Curr Drug Metab. 2016;17(2):187-93. doi: 10.2174/138920021702160114150137. PMID:
26806042.
26. Lutgendorff F, Trulsson LM, van Minnen LP, Rijkers GT, Timmerman HM, Franzén LE, Gooszen HG, Akkermans LM, Söderholm JD, Sandström PA. Probiotics enhance pancreatic glutathione biosynthesis and reduce oxidative stress in experimental acute pancreatitis. Am J Physiol Gastrointest Liver Physiol. 2008 Nov;295(5):G1111-21. doi: 10.1152/ajpgi.00603.2007. Epub 2008 Oct 2. PMID:
18832452
27. Wan YD, Zhu RX, Bian ZZ, Sun TW. Effect of probiotics on length of hospitalization in mild acute pancreatitis: A randomized, double-blind, placebo-controlled trial. World J Gastroenterol. 2021 Jan 14;27(2):224-232. doi: 10.3748/wjg.v27.i2.224. PMID:
33510561
28. Shen DM, Huang CJ, Song XH, Yu XF, Zheng SB. Therapeutic efficacy of high-dose vitamin C on acute pancreatitis and its potential mechanisms. World J Gastroenterol. 2003 Nov;9(11):2565-9. doi: 10.3748/wjg.v9.i11.2565. PMID:
14606098
29. Juel J, Liguori S, Liguori A, Poulsen JL, Valeriani M, Graversen C, Olesen SS, Drewes AM. Acupuncture for Pain in Chronic Pancreatitis: A Single-Blinded Randomized Crossover Trial. Pancreas. 2017 Feb;46(2):170-176. doi: 10.1097/MPA.0000000000000749. PMID:
28060186
30. Zhang K, Gao C, Li C, Li Y, Wang S, Tang Q, Zhao C, Zhai J. Acupuncture for Acute Pancreatitis: A Systematic Review and Meta-analysis. Pancreas. 2019 Oct;48(9):1136-1147. doi: 10.1097/MPA.0000000000001399. PMID: 31593017
31. Embong NH, Soh YC, Ming LC, Wong TW. Revisiting reflexology: Concept, evidence, current practice, and practitioner training. J Tradit Complement Med. 2015 Sep 28;5(4):197-206. doi: 10.1016/j.jtcme.2015.08.008. PMID:
26587391
32. Yu S, Wang M, Guo X, Qin R. Curcumin Attenuates Inflammation in a Severe Acute Pancreatitis Animal Model by Regulating TRAF1/ASK1 Signaling. Med Sci Monit. 2018 Apr 16;24:2280-2286. doi: 10.12659/msm.909557. PMID:
29657313
33. Wang Y, Bu C, Wu K, Wang R, Wang J. Curcumin protects the pancreas from acute pancreatitis via the mitogen‑activated protein kinase signaling pathway. Mol Med Rep. 2019 Oct;20(4):3027-3034. doi: 10.3892/mmr.2019.10547. Epub 2019 Aug 1. PMID:
31432122
34. Xia Y, Xiao HT, Liu K, Zhang HJ, Tsang SW. Resveratrol Ameliorates the Severity of Fibrogenesis in Mice with Experimental Chronic Pancreatitis. Mol Nutr Food Res. 2018 Aug;62(16):e1700561. doi: 10.1002/mnfr.201700561. Epub 2018 Jan 4. PMID:
29148265
35.Agah S, Akbari A, Sadeghi E, Morvaridzadeh M, Basharat Z, Palmowski A, Heshmati J. Resveratrol supplementation and acute pancreatitis: A comprehensive review. Biomed Pharmacother. 2021 May;137:111268. doi: 10.1016/j.biopha.2021.111268. Epub 2021 Jan 22. PMID:
33493966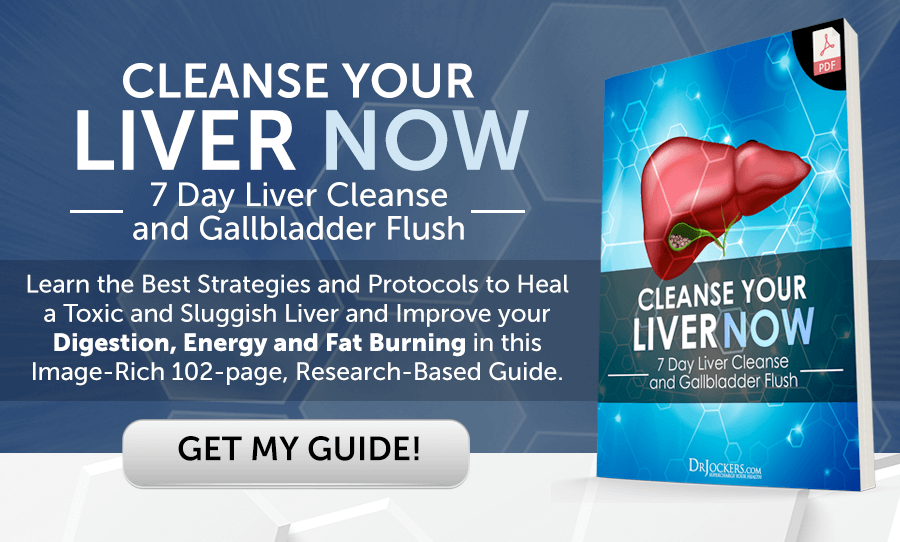 Was this article helpful?