Fasting Supplements:  What Helps and What Hurts a Fast
Intermittent and extended fasting are healing strategies that have been used throughout history and have become popular in many health circles today.  Many individuals struggle with various symptoms as they begin fasting and certain supplements can help negate these issues.
While our ancestors practiced therapeutic fasting without any fasting supplements with great success, it doesn't mean we cannot take advantage of these technological advancements.
I don't believe or advocate the use of fasting supplements in all cases.  However, I have found they are especially helpful for individuals who are either new to fasting or are struggling with serious metabolic dysfunction and chronic disease.  This is because the purpose of fasting supplements is to provide a more comfortable and effective fasting experience.
The biggest goal for me is get my clients and the individuals I influence to have a good fasting experience because this will motivate them to adopt a fasting lifestyle.  I have found that using fasting supplements can be a big player in providing that experience and empowering people to get tremendous health breakthroughs on a fasting lifestyle.
Supplements Not to Take on a Fast
When it comes to fasting supplements, it is a debatable topic.  For some of the purists, any sort of herb or nutritional compound you consume would theoretically break the fast.  However, I believe that it is only supplements that increase the hormone insulin that actually have the physiological effects of breaking the fast.
The supplements you wouldn't take while fasting would include anything with glucose or sugar in it.  Especially if it has more than 20 calories.  A very minimal amount would go virtually unnoticed by the body but once you get beyond 3-4 grams you would have some sort of insulinogenic effect.
Additionally, you would want to avoid any supplements that you would normally take with meals.  This would include things like digestive enzymes, stomach acid and bile support, fish oils, zinc, iron and multi-vitamins.
There are also certain herbs that we tend to absorb best when taken with meals.  This would include things like turmeric and ginger.  You could take these herbs while fasting, but you wouldn't absorb them as well.
Supplements That You Could Take While Fasting
Supplements that you would normally not take with meals are fine to take while fasting.  This would include things like vitamin C, B complex vitamins, chelated forms of magnesium, probiotics, adaptogenic herbs, systemic enzymes, activated charcoal, anti-microbial herbs, etc.
For most people, taking these while fasting will be totally fine and may help the individual have a better fasting experience.  However, for some individuals, they may have a sensitivity to one of the herbs or compounds that causes a stress response in the body.
The way to know if you have a stress response is to monitor your biology and look for stress adaptation changes.  This would include any of the following
Rise in Heart Rate from 3-10+ beats per minute
Rise or Drop in Blood Pressure of over 10 mm/Hg
Rise or Drop in Blood Glucose of over 10 mm/dl
Drop in Blood Ketones of more than 0.2 mmol
Strong Hunger or Cravings Within 2-3 Hours of Taking
Increased Fatigue within an Hour of Taking
If you notice any of these changes, than I would recommend avoiding that supplement while fasting.  It is quite possible the supplement may not be good for you all together, so you can retest it by taking it when you aren't fasting and observe how you feel.
Fasting Supplements and Insulin
Insulin is the hormone responsible for taking sugar or glucose out of the blood stream and into the cells.  Insulin is a master hormone and when it hits a certain threshold in our blood stream it will do the following
Increase Glycolysis (using glucose to produce cellular energy)
Increase Glycogen production (storing sugar in muscles and liver)
Inhibit Lipolysis (blocking fat burning)
Inhibit Ketogenesis
Inhibit Autophagy
Increase Cell Reproduction
Stimulate Inflammatory Pathways
Increases Sodium Retention
There are dozens of other things insulin does that I am leaving out including some really good things like converting inactive thyroid hormone (T4) into active thyroid hormone (T3).  One of the main goals of fasting is to suppress insulin so we can reduce inflammation, stimulate fat burning, ketogenesis and autophagy.
Fasting Supplements and Autophagy
While you could take a wide variety of supplements while fasting, I believe there are some that will do you much better than others.  When you are fasting, the goal is to create a partial nutritional deficiency.
This seems counter intuitive because we need nutrients to produce cellular energy.  However, the body has a backup system, called autophagy, for getting these nutrients and that is what we are trying to tap into.
By having lower levels of nutrients, the body switches on certain metabolic pathways such as AMP-K, that stimulate cellular autophagy (1).  During autophagy, the body breaks down older cellular components and uses the raw materials to fuel healthy cells.  These raw materials include every vital nutrient we need to thrive.
If our goal is to stimulate autophagy, which is one of the great benefits of fasting, it is to our advantage not to take things like CoQ10, B vitamins, multi-vitamins, etc.
However, certain supplements may reduce autophagy but be used to help support someone as they begin fasting so they can experience fewer problematic symptoms.  That is the next area we will explore in this article.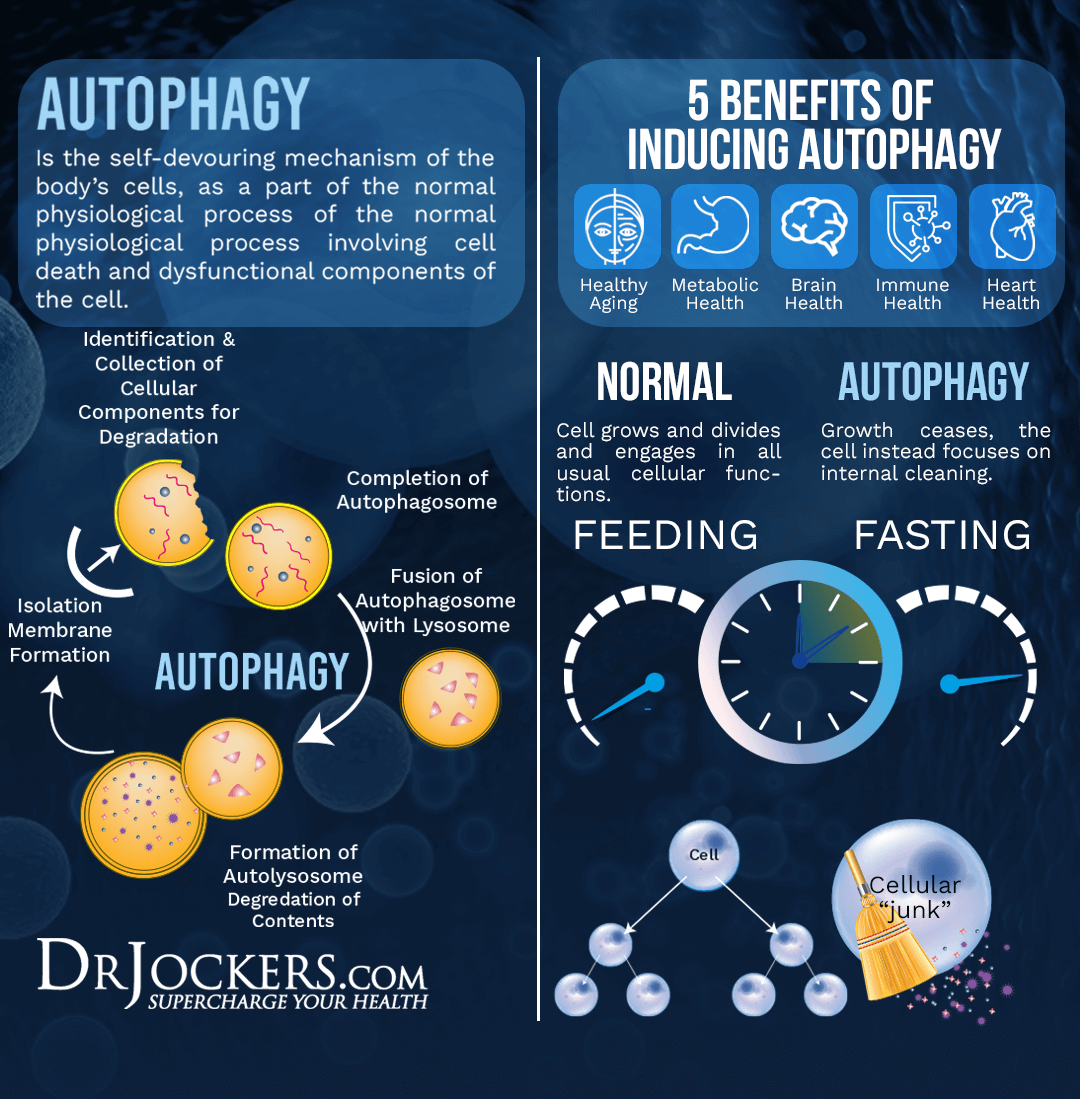 Why May You Have Symptoms When Fasting
When you are fasting, the body has to make a number of metabolic adaptations and this is where most of the symptoms occur.  Our blood sugar drops and we may not be adapted to using our own endogenous ketone production for energy.  This can lead us to feeling tired, weak, experiencing headaches, cravings, mood changes and nausea.
Additionally, many of these same symptoms and others like heart palpitations, leg cramps and anxiety can be related to low electrolyte levels and possibly dehydration.  We naturally lose key electrolytes such as sodium when we fast due to the lowered insulin levels.  I always recommend adding in good salts such as Redmond's real salt and just take a pinch every few hours to keep your electrolyte levels up.
We can also experience symptoms that are associated with disruption in our gut microbiome.  As we starve out the microorganisms, many of them die off and release endotoxins.  Endotoxins are toxic metabolites produced within our body or released from cells within our body.  If these endotoxins are not moved through our drainage pathways, they can cause inflammation that impacts other areas of the body.
Finally, the body stores environmental toxins in our fat cells.  As we fast, we use the fat stores for energy and release these toxins into circulation.  Having binders and powerful anti-oxidants on board can help the body to get rid of these toxins with minimal stress on the body.

Top Supplements to Support Hypoglycemia When Fasting
Hypoglycemic responses are a normal part of fasting and for the most part, should be expected.  The brain can use both glucose and ketones for fuel but until it has adapted to using ketones it views a lower blood sugar level as a potentially fatal problem.
The main issue with hypoglycemia is brain cell death due to lack of cellular energy production and excessive oxidative stress.  This can lead to dizziness, fatigue, brain fog, headaches, mood changes, anxiety, cravings and insomnia.
Some have more extreme hypoglycemic responses than others and the more keto adapted and metabolically flexible you are before beginning your fast, the better you will feel as you through the fast.
When someone is struggling or is concerned about struggling with hypoglycemic issues when fasting, I will use two or three major supplements.  These include adaptogenic herbs or mushrooms, exogenous ketones and magnesium.
Adaptogens:
Adaptogens help the body to adjust and adapt to stress.  These herbs and mushrooms have adapted to extreme environmental stressors and have developed unique compounds within them that pass this same biological adaptability on to us when we consume them.
Low blood sugar is a major stressor on the body and these powerful herbal compounds help to regulate that and bring our blood sugar to a healthy balance so we experience less of these symptoms.  Adaptogens do a great job of working on the brain's communication with the adrenals to regulate the stress response.  This system is called the Hypothalamic-Pituitary-Adrenal (HPA) axis.
When we have lower blood sugar levels, we produce more cortisol, which is a mineralocorticoid that elevates blood sugar levels.  This is a normal response, however, some individuals have poor cortisol sensitivity to begin with and they may over produce or under produce this stress hormone.  Adaptogens help support and modulate this response so it is appropriate and we feel good.
Some of the most well studied adaptogens include ashwagandha, rhodiola, holy basil, ginseng, turkey tail mushroom, cordyceps, reishi mushroom and lion's mane.  We offer several different adaptogen blends but the ones that I most commonly use for individuals with higher cortisol and hypoglycemia when fasting are the Organic Multi-Mushroom and Organic Ashwagandha.
Exogenous Ketones
Exogenous ketones mimic the bodies own production of ketones and can be used to help teach the body to adapt to using ketones as a fuel source quicker.  The body has to see ketones in the system for a period of time before it becomes efficient at using them as an energy source.
By providing ketones to the body, we have an immediate fuel source to flood the brain cells so they can produce the energy they need to function optimally.  In addition, ketones have been shown to down regulate the neuro inflammation and enhance brain derived neurotropic growth factors (BDNF) for sharper cognition (2, 3).
Magnesium:
Magnesium is one of the most abundant minerals in the body and is used in over 300 different physiological processes.  When we are under stress, such as when we are fasting and our blood sugar drops, we use up more magnesium.
Magnesium deficiency symptoms are almost identical to hypoglycemic symptoms and there is often a cross over between them.  The hypoglycemia experience is much worse when we are also deficient in magnesium.
If you are experiencing hypoglycemic symptoms, taking in extra magnesium can be extremely helpful.  Ionic magnesium is great but it needs a carrier to get into the blood stream.  That carrier can be as a ketone salt from an exogenous ketone or from a chelated amino acid form.
Certain forms of chelated magnesium are better than others.  Some great forms to use include magnesium malate, citrate, glycinate, orotate or taurate.  The best form for crossing the blood brain barrier and improving neurological adaption to stress and hypoglycemia is magnesium L-threonate in a form called Magtein.
We have the Magtein in our Brain Calm Magnesium along with magnesium glycinate which is great for reducing muscle cramping and improving energy levels during the day.  These magnesium products also help to keep the bowels moving well which can be a major issue while fasting.
When your bowels slow down…it increases the amount of microbiome related endotoxic damage.  For individuals with constipation, I will have them dose up on magnesium until they either have consistent bowel movements or have loose stools.  If you experience loose stools, we back off of the magnesium until they regulate and then find a dosage that keeps things moving with good bowel form.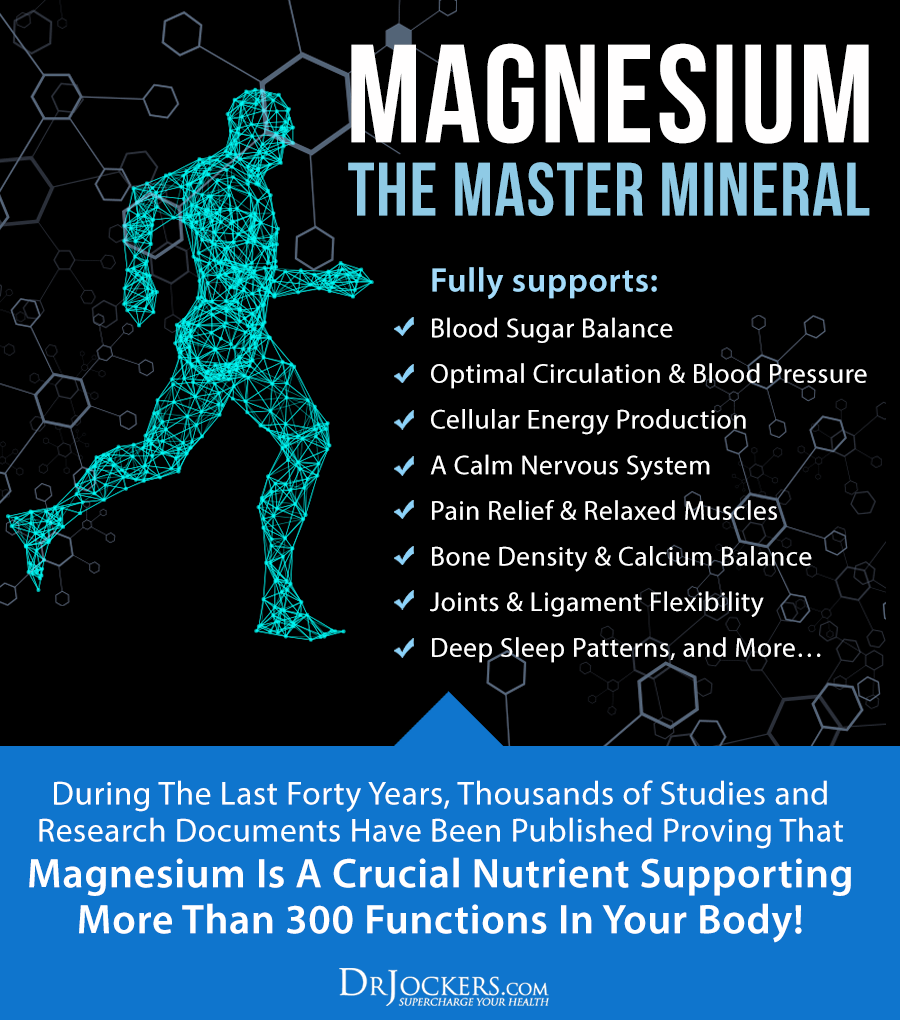 Dealing with Microbiome Related Stress
Your gut microbiome is the collection of trillions of various microorganisms in your digestive system.  This includes different forms of bacteria, yeast, amoeba, viruses, etc.  When the microbiome has good balance, it helps to reduce toxins in the body and produce B vitamins and other nutrients necessary for the formation of cellular energy.
However, when the biome is out of balance, certain organisms when they are overgrown will steal valuable nutrients from our diet and release toxic metabolites that damage the body.  Unfortunately, most people in society have very poor balance in their microbiome and it is a key player in the symptoms and disease processes they are experiencing.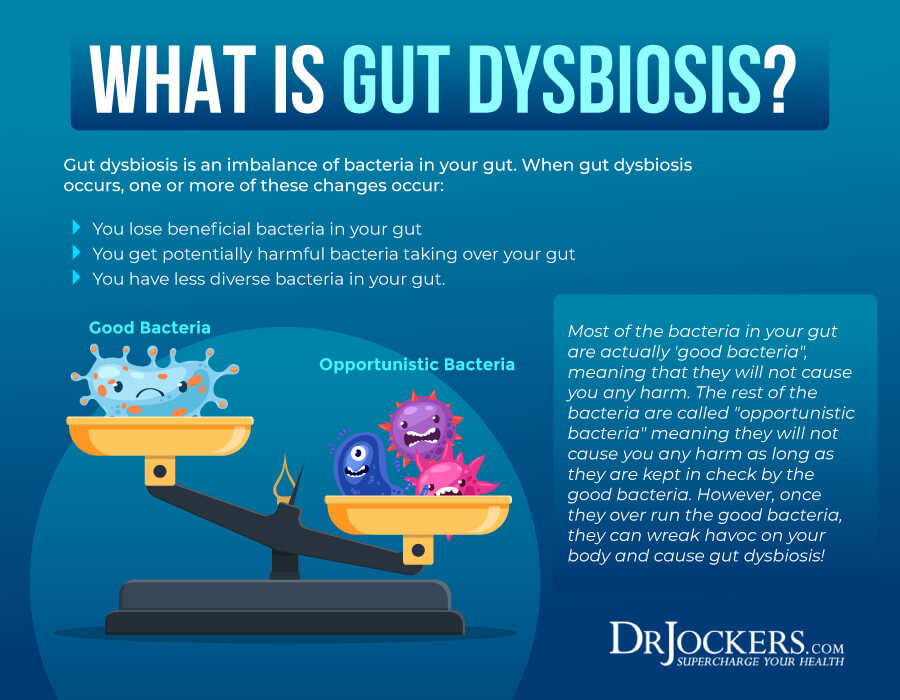 Reshaping the Microbiome
Fasting is a way of reshaping the microbiome and in so doing it helps to reduce both good and bad microbial organisms.  Overall, this tends to have a very positive effect on the individual's health.  This is because we live in a world where we have unlimited supply of food and our frequent eating habits favor an overgrowth of the microbiome.
This overgrowth of both good and bad organisms puts tension on our immune system and drainage pathways (4).  This tension is termed, the "microbial load."  Intermittent fasting and periodic extended fasting helps to reduce this microbial load to a healthy level.
Most people don't understand how the microbiome works and they believe that the goal is to constantly bring in more healthy bacteria.  Unfortunately, that idea alone can cause a lot more problems.
The best way to view the microbiome is using the analogy of a grassy field.  In order for it to be kept under control you need to regularly mow, cut and trim the grass.  Otherwise it grows out of control.
Fasting is a great way to mow the lawn and reduce the overall microbial load in the body.  This helps to take stress off of the immune system and allows our body to have better immune balance and lower levels of inflammation.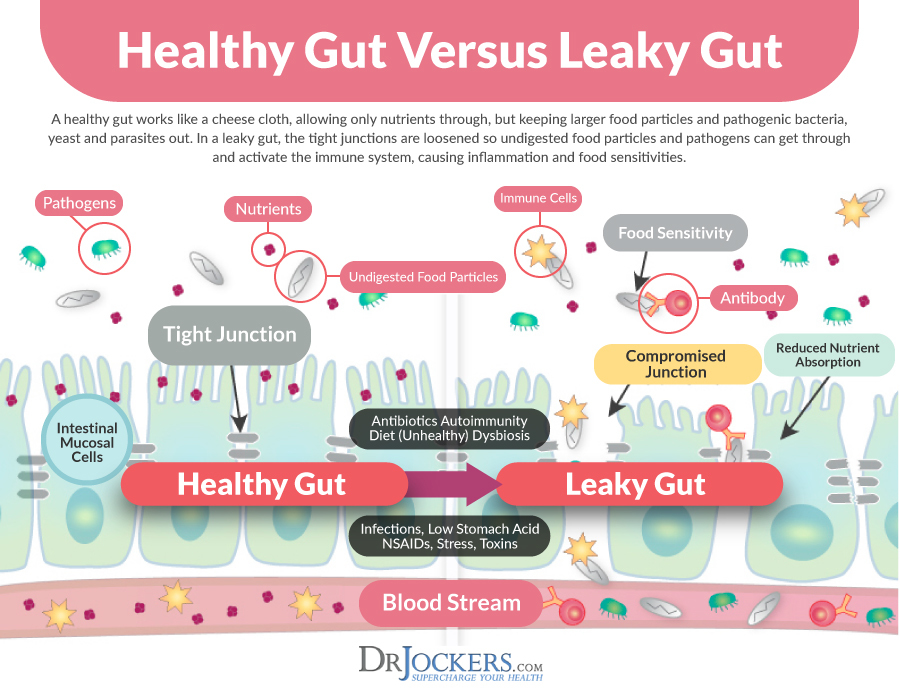 Gut Mediated Endotoxins:
One reason why a high microbial load can be a major problem is that microbes produce compounds that can trigger inflammation (5).  Pathogenic microbes produce much more of these hazardous compounds but even good microbes produce low levels of them.
As we fast, the microbes die-off and we can get a larger release of these compounds in a short period of time.  For some individuals, symptoms such as skin rashes, headaches, increased body odor, brain fog and fatigue can occur.
I personally notice this when I don't move my bowels well early into a fast.  The better I move my bowels when I am intermittent fasting and at least the first 2 days of an extended fast, the better I feel.
The challenge here is that the act of chewing and eating itself helps to stimulate the peristaltic or muscle activity of the bowels.  When you are fasting, you get reduced peristaltic activity in the gut.  Certain fasting supplements can be extremely helpful to get things moving well.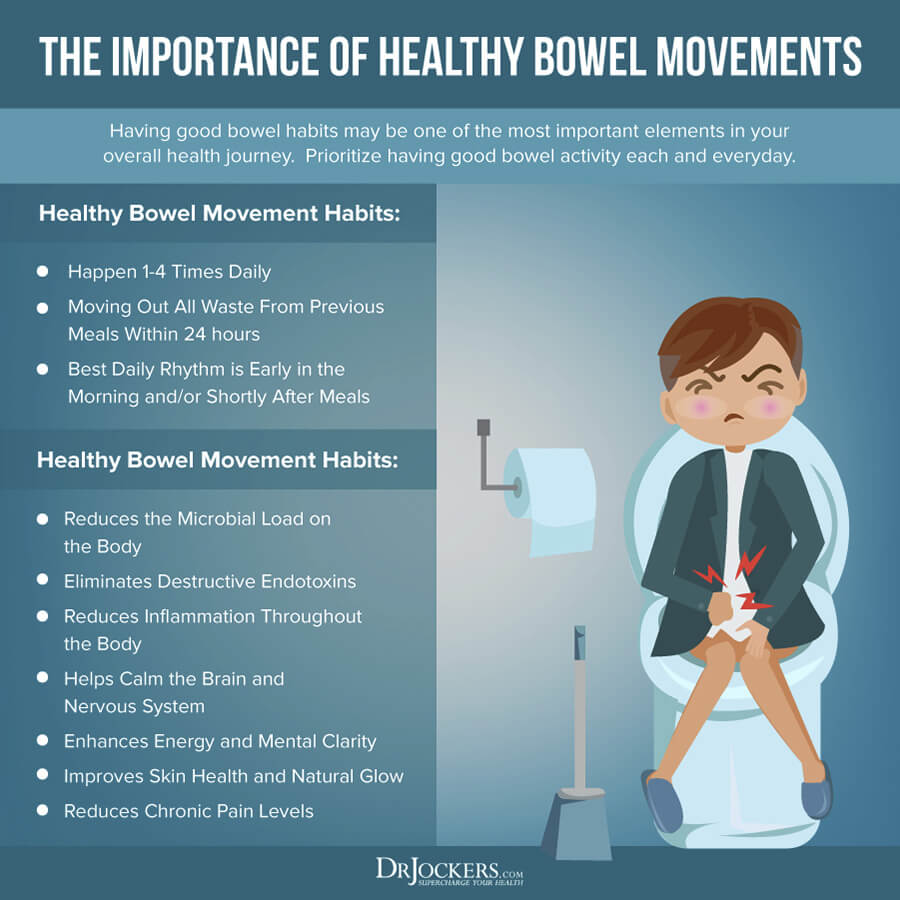 Key Fasting Supplements for Gut Health
The fasting supplements that can help reduce gut mediated endotoxins include things to help facilitate bowel movements and binders to grab up any sort of endotoxins in the gut and in circulation.
My favorite supplements for this include either an herbal based colon cleanser such as our Bowel Mover or a non-herbal oxygen-based colon cleanser called Oxy-Powder.  Both will work and I tend to slightly favor the Oxy-Powder during the fast as some individuals may have a sensitivity to one or more of the herbs in the Bowel Mover.
For binding the endotoxins, several things will work.  You can do traditional binders such as activated charcoal, Diatomaceous Earth or Bentonite clay.  These binders are great at grabbing things in the gut but they won't impact endotoxins that are making their way into circulation.
For individuals who have more problems with endotoxins in circulation, I recommend BioToxin Binder which is a unique formulation with fulvic and humic compounds that help bind in both the gut, in circulation and even go into cells to grab toxic debris.
Fat Induced Endotoxins:
When our bodies are unable to eliminate toxins, they end up storing them in our fat cells.  This would include the various chemicals we take in from our air, water and food.  If you are healthy, your body is eliminating a majority of them on a daily basis through our drainage pathways of respiration, perspiration, urination and defecation.
Unfortunately, many people have blocked up their drainage pathways due to poor lifestyle, chronic stress, nutrient deficiencies, etc. and have stored a large load of these toxins in their fat cells.  When we fast, our insulin levels drop and we begin breaking down these fat cells to produce energy.
As this is happening, we may liberate a high number of these chemicals.  If our drainage pathways are already working slowly, than these fat cell derived endotoxins are going to cause some major damage resulting in a high degree of inflammation and oxidative stress.
The three big things I like to use to reduce this is the BioToxin Binder which I discussed in the section above and the Super Glutathione which I discuss in more detail below.
Dealing with Endotoxins and Oxidative Stress:
Another product that can be especially helpful during fasting is molecular hydrogen.  When the body has an increase in stress and toxicity, there is a major release of unpaired and unstable electrons that cause oxidation or rusting to the cells and tissues of the body.
Hydrogen is the smallest gas molecule to act as an antioxidant by donating an electron in order to stabilize the reckless free radical.  Because of its tiny molecular size, hydrogen can penetrate into virtually every organ and cell in the body and quench the oxidation process without any negative side effects (6).
In particular, the strongest oxidative stress mediators include hydroxyl radicals (OH-) and peroxynitrate (ONOO-).  These agents do their dirty work on the cell membrane, mitochondrial membrane and cause damage and mutation to DNA.  Studies have shown that molecular hydrogen powerfully quenches these oxidative stress mediators and protects against cellular, mitochondrial and genetic damage (7, 8).
This is very important for highly toxic individuals as they can liberate a lot of chemicals from fat cells that are broken down while they fast.  These toxic chemicals are highly reactive free radicals that have the potential to cause significant damage to the cells and tissues they collide with.  If you are battling a chronic disease, I would highly encourage you to use molecular hydrogen on a regular basis.  The good thing is you can get filtered water with infused molecular hydrogen so you can drink it rather than popping capsules.
My family and I use the Echo H2 Machine and this is what I regularly recommend to my patients, readers, and friends as well. It is the most advanced and highest quality counter top hydrogen water I've found on the market. It's reliable and simple to use. It is not simply a hydrogen water system, but it also provides a good filtration system that creates clean, anti-inflammatory, bioavailable, anti-allergy, neutral pH water with molecular hydrogen.
It filters out chlorine and other chemicals, pesticides, glyphosate, water-soluble metals, pharmaceutical drugs, algae, and bacteria. I highly recommend this product if you want to reduce inflammation, experience antioxidant support, boost cognition, improve your digestion, boost your metabolism, improve heart health, increase longevity, and simply feel better overall.  If you want to watch a special video on the benefits of hydrogen water you can do that here. 
Super Glutathione
Glutathione (GSH) is a very special peptide molecule that provides the greatest antioxidant protection and recharges other antioxidants within the body (1).   Every cell in the body produces glutathione.  Many longevity scientists believe that the level of glutathione in our cells is predicative of how long we will live (2, 3, 4).  This is logical considering the wealth of essential bodily processes that glutathione plays a critical role in.
Glutathione has been coined with the term "master antioxidant" due to its essential role in maintaining exogenous antioxidants such as vitamin C & E in their active form (5, 6).  Glutathione is like the cell's security guard protecting the genetic equipment from outside attack.
It is estimated that each cell in the body withstands 10,000 hits by free radicals each day.  Glutathione disarms these free radicals before they wreak havoc and cleans up the oxidative stress related damage that has occurred.
For some individuals who have high levels of toxicity, they need to support glutathione levels in order to deactivate toxins and put them in position to be bound and eliminated by the body.  For this reason I recommend taking a form of glutathione that bypasses the digestive tract and does not put any stress on the gut in order to get into the blood stream and into the cells.  The Super Glutathione is an acetylated form of glutathione that works to detoxify at the cellular level.
The Need for Fasting Supplements
Traditional fasting has been practiced since the beginning of mankind and has been used therapeutically for thousands of years.  Our ancestors didn't have access to key supplements to help them improve the comfortability and success of their fasting regimen.
In today's culture, however, we regularly use technological advancements to improve our quality of life.  None of us need these advancements, we can live our lives without automobiles or cell phones, but they offer us great advantages in our modern culture.
We should view fasting in the same light in that you can get fantastic benefits from fasting without any supplements.  The purists may say that is "the only way to do a true fast."  However, my perspective is that taking fasting supplements to improve the fasting experience is a great tool to help many individuals.
As long as the supplements help to improve your experience with fasting than I would say that that is a fantastic thing.  In addition, people are sick and have accumulated a tremendous allostatic or disease promoting load on their bodily systems.
Fasting strategies along with high quality supplementation in combination can be a synergistic punch to help build positive healing momentum in the body.
The Fasting Stress Support Pack
To try to simplify things, I have created 2 unique fasting support packs.  The Fasting Stress Support pack includes the Organic Multi-Mushroom, Organic Ashwagandha and Brain Calm Magnesium.  This is great for those who are new to fasting and individuals who struggle with high cortisol and hypoglycemia when they fast.
The recommendations for this are to take 1 cap of the Organic Multi Mushroom in the morning and mid-day in water and 1 cap of the Organic Ashwagandha in the mid-day and 1 cap in the evening to improve daytime energy and quality sleep at night.
The Brain Calm magnesium capsules should be taken with these other supplements with 1 cap in the morning, 1 at mid-day and 1 in the evening to support smooth energy and mental clarity during the day and good sleep at night on the fast.  As an added bonus, the magnesium will also help with bowel motility.
We priced this pack out in order to provide over 15% savings off of the regular retail rate.
The Fasting Detox Pack
The Fasting Detox Support pack is designed to help individuals who struggle with endotoxemia induced inflammation on their fast.  This includes Oxy-Powder, BioToxin Binder, and Super Glutathione.
This product pack is exceptional for helping improve bowel motility and colon cleansing while binding to endotoxin debris that is in circulation.  The glutathione protects the cells, mitochondria and DNA from oxidative stress and supports the process of autophagy for optimal cellular cleansing.
We priced this pack out in order to provide over 15% savings off of the regular retail rate.
Sources For This Article Include:
1. Shah SZA, Zhao D, Hussain T, and Yang L. Role of the AMPK pathway in promoting autophagic flux via modulating mitochondrial dynamics in neurodegenerative diseases: Insight into prison diseases. Ageing Res Rev. 2017 Nov; 40:51-63. PMID: 28903070
2. Youm YH, Nguyen KY, Grant RW, et al. The ketone metabolite β-hydroxybutyrate blocks NLRP3 inflammasome-mediated inflammatory disease. Nat Med. 2015; 21(3):263-9. PMCID: 4352123
3. Hu E, et al. Beta-hydroxybutyrate Promotes the Expression of BDNF in Hippocampal Neurons under Adequate Glucose Supply. Neuroscience. 2018 Aug; 386: 315-325. PMID: 2996672
4. Logan AC. Dysbiotic drift: mental health, environmental grey space, and microbiota. J Physiol Anthropol. 2015; 34(1):23. Published 2015 May 7. PMCID: 4438628
5. Slingerland AE, Schwabkey Z, Wiesnoski DH, Jenq RR. Clinical Evidence for the Microbiome in Inflammatory Diseases. Front Immunol. 2017; 8: 400. Published 2017 Apr 12. PMCID: 5388779
6. Ohta S. Molecular hydrogen as a novel antioxidant: overview of the advantages of hydrogen for medical applications. Methods Enzymol. 2015; 555:289-317. PMID: 25747486
7. Hanaoka T, Kamimura N, Yokota T, Takai S, Ohta S. Molecular hydrogen protects chondrocytes from oxidative stress and indirectly alters gene expressions through reducing peroxynitrite derived from nitric oxide. Med Gas Res. 2011; 1(1): 18. Published 2011 Aug 4. PMCID: 3231990
8. Yokota T, Kamimura N, Igarashi T, Takahashi H, Ohta S, and Oharazawa H. Protective effect of molecular hydrogen against oxidative stress caused by peroxynitrite derived from nitric oxide in rat retina. Clin Exp Ophthalmol. 2015 Aug; 43(6): 568-77. PMID: 25801048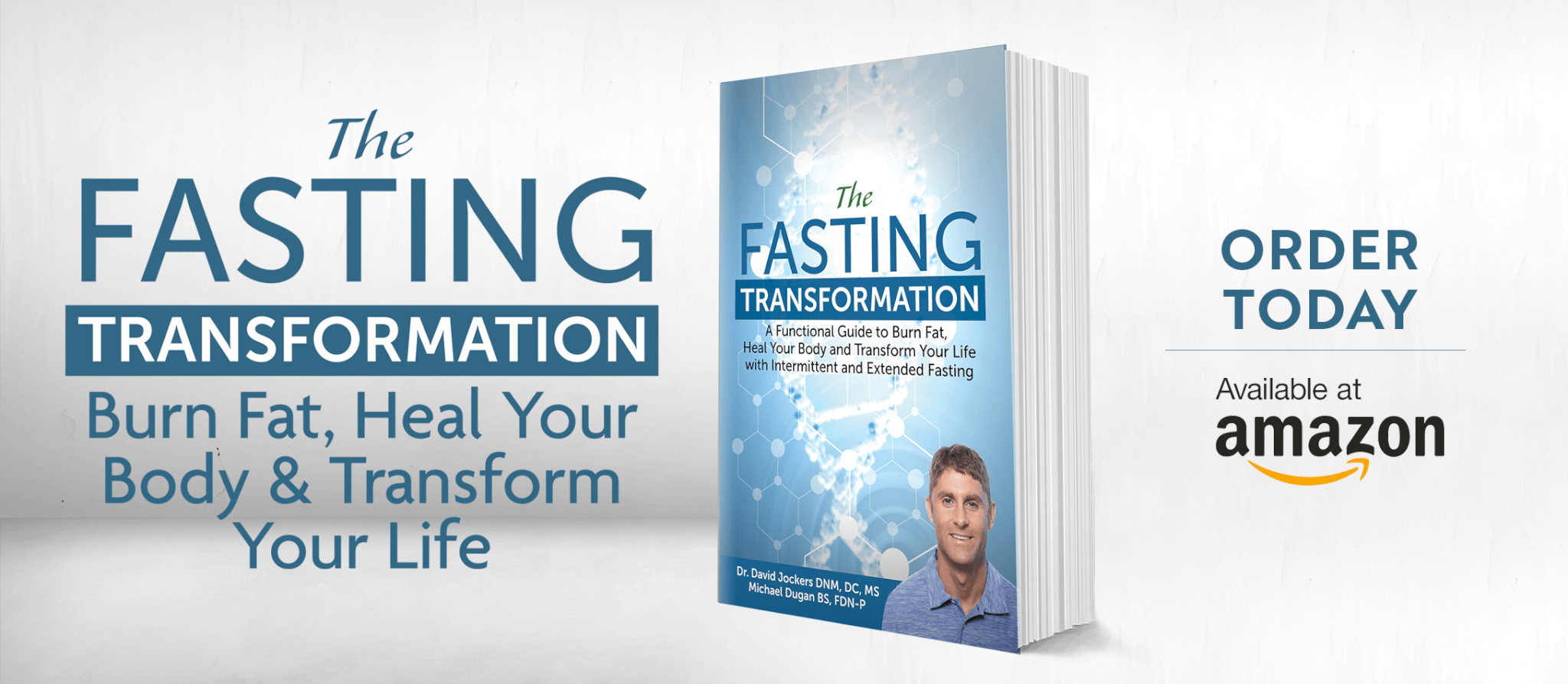 Was this article helpful?