7-Day Liver Cleanse: Better Energy, Skin and Mental Clarity
A liver cleanse may be exactly what you need to turn around your health!  Every day you are exposed to a number of toxins from environmental toxins, conventional household cleaners, body care products, and processed foods. Even if you are following a healthy diet and lifestyle, there is no way to escape all environmental toxins, and there may be some toxic buildup in your body that has accumulated throughout your life.
Toxins, unfortunately, can overburden your body and may lead to inflammation, fatigue, chronic pain, and the risk of chronic disease. If you have been exposed to toxins (that's all of us!) or are experiencing low energy, skin problems, brain fog, or other health complaints, mostly likely your body is in desperate need of a detox. A fantastic way to detoxify your body and support your health is by doing a 7-day liver cleanse.
Why You Need a Regular Liver Cleanse
Your liver is the largest organ in your body, and carries out hundreds of important tasks. It is responsible for detoxification, protein synthesis, and digestion. Optimal liver function is absolutely essential for your liver health and overall well-being, which is why I recommend a 7-day liver cleanse.
In this article, you will learn in detail about the detox systems of your body. You will understand the major functions of your liver and how detoxifying your liver may improve your health and well-being. I will teach you some powerful yet simple daily detoxification strategies. You will learn how intermittent fasting may play a role in liver cleansing. Most importantly, you will learn how to do a 7-day liver cleanse with some delicious recipes to boost your energy, skin, and mental clarity.
Detox Systems of the Body
In our fast-paced modern world, we are exposed to all kinds of toxins. They are everywhere: in our cleaning, body, and beauty products; the non-organic food we eat; and the air we breathe. Let's not forget about emotional toxicity, such as negative emotions, stress, and trauma. These emotional toxins are also taxing on our physical body.
Thankfully, our body is incredible. It has its own detox systems to protect us from the toxins we are exposed to. 
Of course, this does not mean that you should overload your body with toxins. It is important to lower your toxic load as much as possible by eating organic healthy food, living a healthy lifestyle, avoiding chemicals, lowering stress, and spending time in nature. It is also important to support your body through detoxes and cleanses. We will get to some powerful daily detoxifying strategies below. 
First, though, let's look at the detox systems of your body. They all play an essential role in detoxification and your overall health and well-being.
Your Colon
Your digestive system consists of your esophagus, stomach, intestines, and colon. They are all important players in your digestion and nutrient absorption. They help to filter out the nutrients you need and the toxins that may harm you.
The colon is the last step, and after this, under optimal conditions, your body releases toxins when you go to the bathroom. If you want to learn more about how to achieve a healthy poop and release all the toxins, read this article.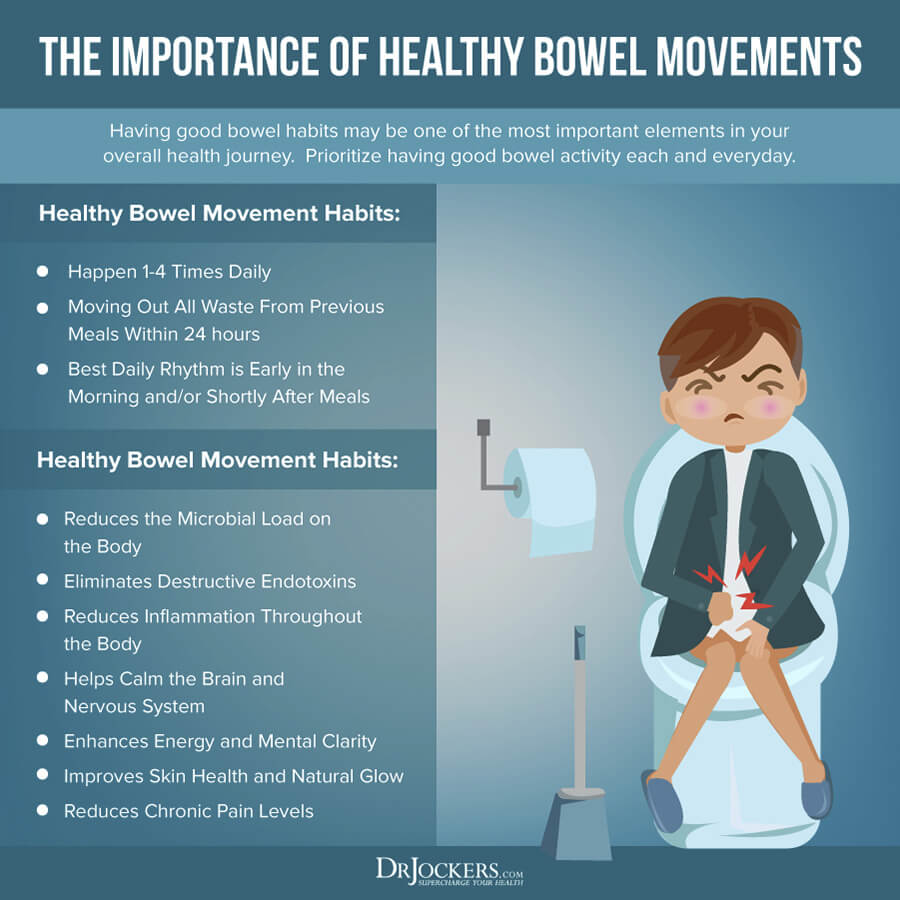 Your Liver
Your liver is your main detoxifying organ. Its main job is to filter out toxins from your blood and allow them to release through the detoxification process. In the next section, you will learn a lot more about the functions of your liver and how to support it through a 7-day liver cleanse. 
Your Kidneys
Your kidneys are two bean-shaped organs on either side of your lower spine. They help your body to filter out toxins from your blood and release them through urine.
They also help your body to maintain a healthy pH balance. You may learn about the best foods and natural remedies for kidney health in this article.
Your Lungs
Your lungs are spongy, air-filled organs located in your chest area. They take care of all the pollutants you inhale and help you detoxify through outgoing breaths.
Deep breathing exercises are an important tool for emotional detox and lowering stress.  Our respiration is extremely important for the overall detoxification process.  Our respiration cycle is also key for stimulating fight or flight which reduces detoxification.  On the other hand, deep breathing helps to stimulate our parasympathetic nervous system so we can relax, remain calm and activate our detoxification pathways.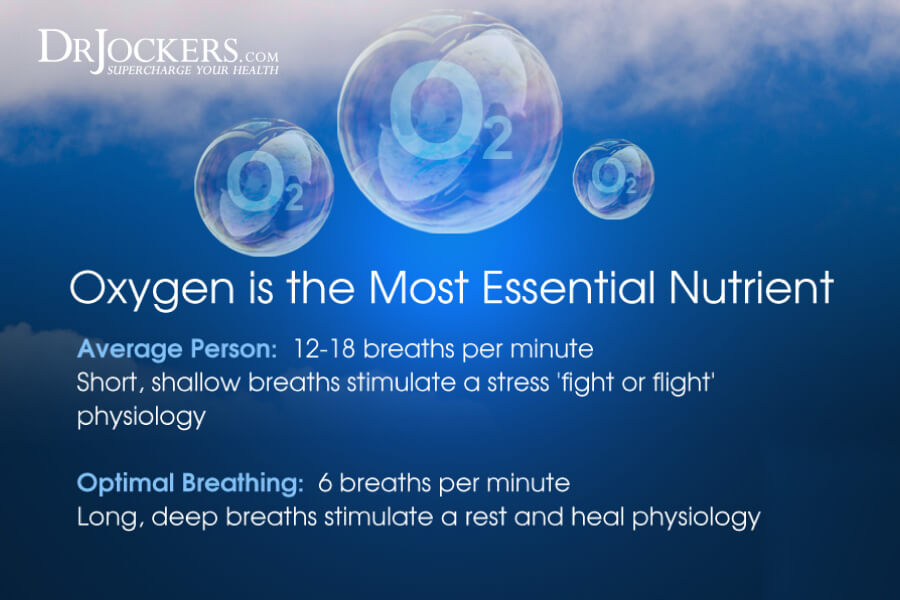 Your Skin
Your skin is your largest organ. Every single pore on your skin helps toxins to release from your body. Unfortunately, these pores also allow toxins to enter the body.
This is why it's so important to lower your toxic burden by eliminating conventional, chemical-laden personal care products and opting for organic, natural, and DIY alternatives. You may learn about some healthy skincare strategies here.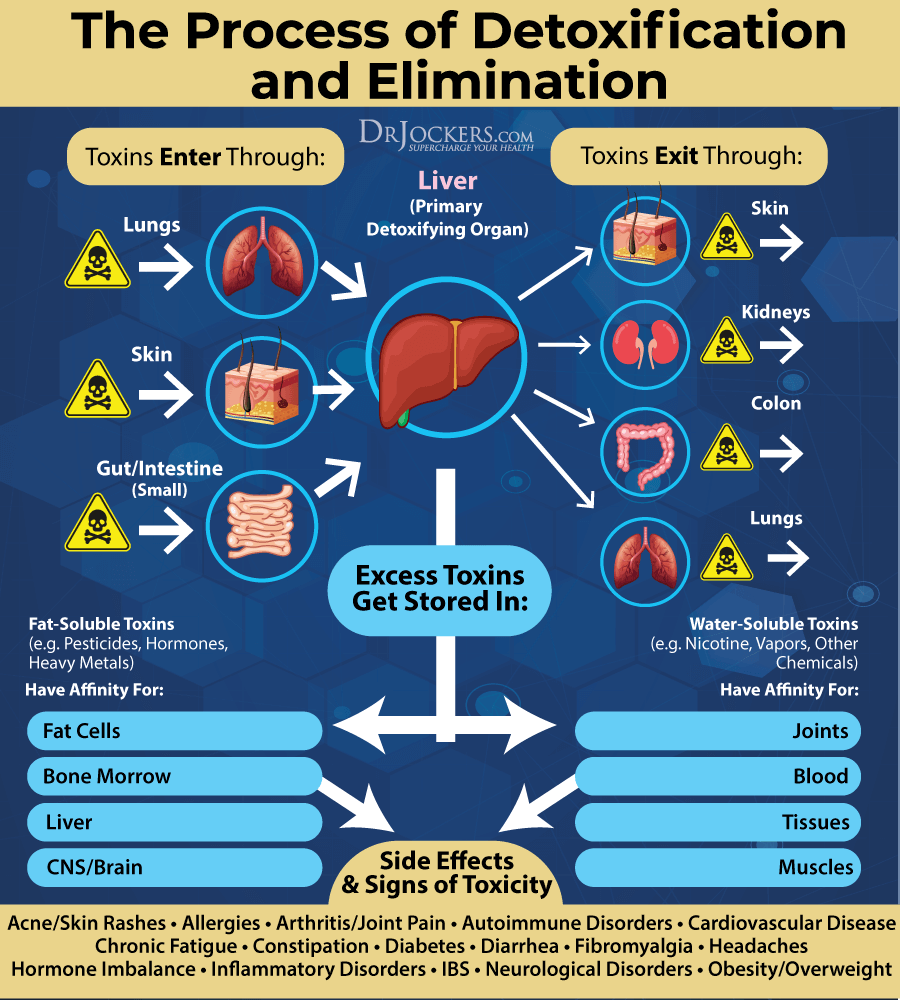 Functions of the Liver
Your liver is located on the upper side of your abdomen. It is your largest internal organ and is responsible for many different functions. It has two main veins: one of the veins helps move blood from your gut while the other vein supplies blood from your heart. 
Your liver is connected to, and in constant communication with, your other organs about available nutrients and potentially toxic substances, such as heavy metals, medication, and food toxins. It's main responsibility is detoxification, and as a result, it also affects your immune system, metabolism, and overall health (1, 2, 3).
The major functions of your liver include (1):
Filtering blood from your digestive tract and removing damaged cells and toxins

Metabolizing fats

Metabolizing carbohydrates

Metabolizing proteins

Vitamin and mineral storage, in particular, vitamins A, B12, D, E, and K, copper, and iron

Keeping the nutrient levels in your body balanced

Filtering your blood and removing hormones and other unnecessary compounds, such as alcohol and drugs

Bile production to help your intestines break down and absorb fats and vitamins

Absorbing and metabolizing bilirubin, which is formed during hemoglobin breakdown

Supporting blood clots

Supporting your immune system by destroying disease-causing agents through its Kupffer cells
Detoxifying your liver and improving your liver function may result in:
Increased energy

Clearer skin

Better mental clarity

Better mood 

Stronger immune system

Fewer infections and 'sick days'

Better digestion and regular bowel movements

Better oral health and fresh breath

Fewer sinus issues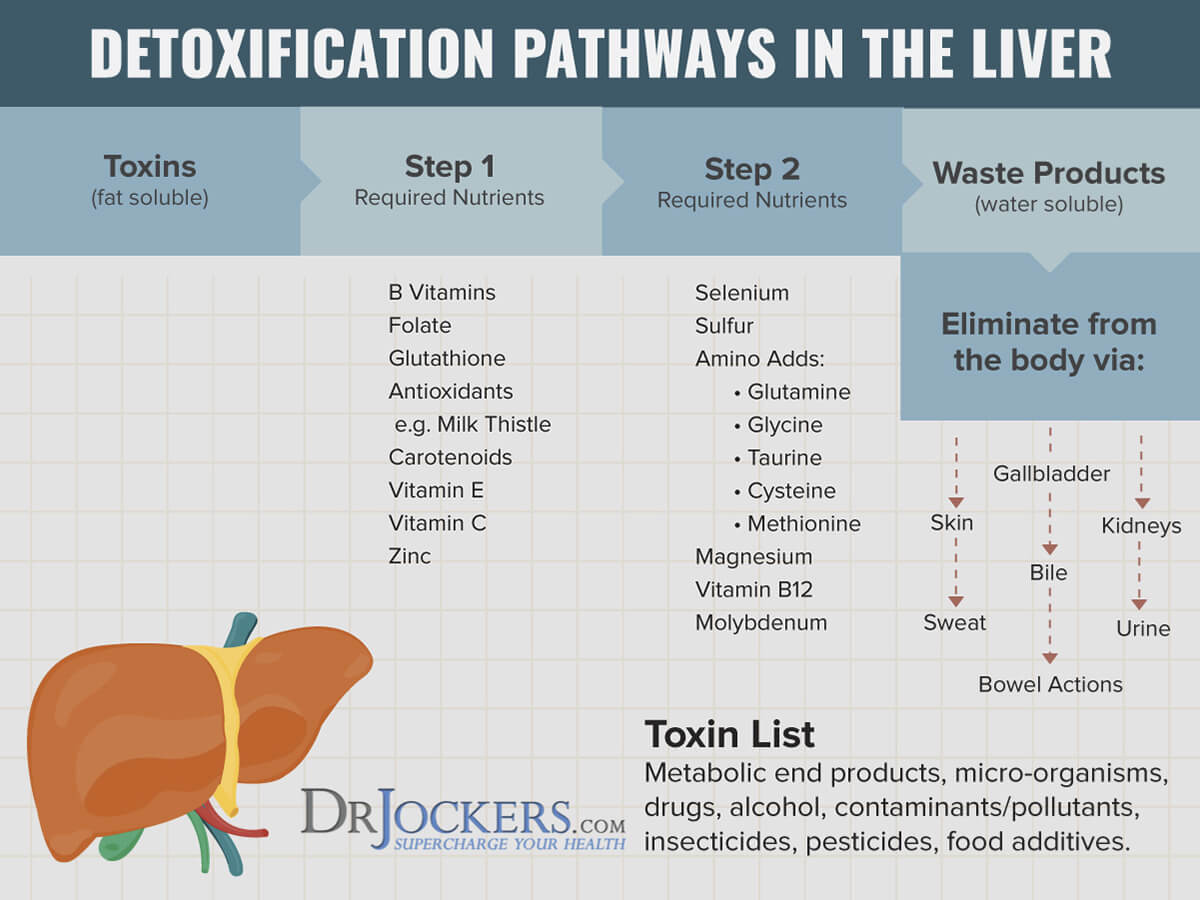 The Development of Gallstones
Gallstones are crystalline formations of cholesterol and calcium formed within the gallbladder and biliary tracts.  These stones can vary widely in size from as small as a grain of salt to nearly the size of a golf ball.
Problems occur when the gallbladder doesn't effectively get the signal to squeeze out bile.  This is a condition known as "biliary stasis," where bile sits in the gallbladder for long periods of time and moves slowly when it finally gets going.
Additionally, if the gallbladder is filled with thick bile that has more cholesterol and less phospholipids and bile salts, it can become a supersaturated sludge.  This sludge allows for the development of crystal-like compounds to form that precipitate out of the solution.  These stones will develop in both the liver and the gallbladder and cause significant health issues.
One of the best strategies for removing these gallstones is drinking water with apple cider vinegar (ACV), lemon or lime juice every day.  The acids in these tonics help to dilate the bile ducts and make it easier for the stones to come out.  For a specific gallstone protocol, read this article.
Daily Detoxification Strategies 
You don't want your body to be bogged down with toxins and your health to suffer as a consequence. Supporting your body through daily detoxification is absolutely critical. Follow these daily detoxification strategies to improve your health on an everyday basis. 
Most of these things do not cost anything and they will greatly improve your health! I go over these strategies in more detail in this article.
Drink Hydrating Fluids:

Make sure to drink plenty of clean, filtered water throughout the day. I recommend at least half of your body weight in ounces of water. To further support detoxification, add lemon, lime, or apple cider vinegar to your water.

Anti-inflammatory Diet:

Remove inflammatory foods, such as sugar, refined carbs, refined vegetable oils, unhealthy fats, gluten, processed and non-organic meat, food allergens, artificial ingredients, and all junk food. Focus on anti-inflammatory whole foods, such as greens, vegetables, low glycemic index fruits, herbs, spices, clean protein, and healthy fats. To learn more about how to eat an anti-inflammatory diet, read

this article

.

Practice Intermittent Fasting:

Intermittent fasting is a practice where you are fasting for a part of the day. To learn more about the benefits of intermittent fasting, read

this article

. I personally enjoy 16- to 18-hour fasts. (More on that in the next section.)

Regular Exercise:

Move your body regularly to help mobilize body fat and support the release of toxins through breathing, improved circulation, and sweating.

Green Juices:

Green juices and

green juice powders

are full of chlorophyll and phytonutrients that support detoxification. Learn more about the power of green juices in

this article

.

Use Infrared Saunas:

Infrared saunas are a fantastic way to support detoxification through sweating. Read

this article

to learn about its benefits.  If you are unable to get into an infrared sauna, you can also use a steam sauna at your local fitness center but it doesn't penetrate deep into the tissues like the IR Sauna.  However, getting exposure to the heat and sweating will still be of great benefit.  

Practice Oil Pulling:

Oil pulling is an Ayurvedic practice that may help to remove toxins from your body and support oral health. Learn more about its benefits and how to do it

here

.

Improve Bowel Motility:

Your bowel movements are key to detoxification. Eating an anti-inflammatory diet rich in fiber, consuming chia and flax seeds, drinking bone broth, eating fermented foods, and taking probiotics all support your gut motility.

Diffuse Essential Oils:  Diffusing essential oils in your home helps to improve your air quality and is energizing for your body and your detoxification systems.
Use Activated Charcoal:

Activated charcoal may help detoxication by absorbing and helping you to release toxins, bacteria, parasites, and yeast from your intestines.

Apple Cider Vinegar or Lemon/Lime Water:  Apple cider vinegar (ACV) contains malic acid, while lemon and lime water contain citric acid.  These acids help to open up the bile ducts in the liver and the gallbladder making them more effective at eliminating bile stones.  I recommend taking 1–2 tbsps of ACV or lemon/lime juice for every 4–8 ounces of water.  Drink 32 ounces of this combination daily.
Ground Your Body Daily:  Get outside without shoes and allow your bare feet to touch the ground, ideally on grass, dirt or sand and spend at least 10 minutes grounded everyday.  The earth provides free electrons that help to shield you from technology based EMF that can be damaging for our body.
Intermittent Fasting On The Liver Cleanse 
Intermittent fasting is a fantastic way to aid your digestion, optimize your health, and support detoxification. I recommend practicing intermittent fasting on a regular basis. You may learn about different intermittent strategies and how to get started in this article.
When it comes to detoxifying your liver, I recommend that you combine your cleansing strategies with a liver cleanse. A 7-day liver cleanse combined with a 16:8 intermittent fasting approach may make a tremendous difference in your overall health and well-being.
The 16:8 approach means that you are fasting for 16 hours a day and have an 8-hour eating window. For example, if you finish dinner at 6 pm, you won't eat again until 10 am the next morning. 
I recommend following the 16:8 intermittent approach during your 7-day liver cleanse. During your 8-hour eating window, you will be consuming 3 small liquid-based meals to cleanse your liver and support your health. For the rest of the day, you will be fasting for 16 hours. You can and should use ACV or lemon/lime in your water during your fasting window to help loosen up your bile ducts for an improved liver cleanse.  
7-Day Liver Cleanse
During your 7-day liver cleanse, follow a 16:8 intermittent fasting strategy while consuming the following liquid meals during your eating window. Don't worry, these liquid meals are incredibly nutritious and absolutely delicious. You will feel satisfied during the entire 7-day liver cleanse.  This is a great strategy to do every quarter or once or twice a year depending upon your health goals.  
Morning 
Each morning of your 7-day liver cleanses, drink 32 ounces of lemon/lime water or apple cider vinegar water within the first 3 hours of waking, followed by 1–2 cups of a specific liver detox tea. Dandy Liver Detox Tea is specifically created to support liver cleansing with the help of dandelions.
1st Meal  
For the first meal of your day, enjoy a delicious gut-healing smoothie.
Liver Cleanse Smoothie
1–2 cups unsweetened coconut milk 

½–1 small avocado 

2 scoops

Gut Healing Protein:

 a protein powder created to support your digestion, detoxication, and antioxidant balance while supplying you with clean protein

½ cup organic berries (optional)
Directions:
Blend all ingredients together. Enjoy.
2nd Meal 
For your second meal, enjoy another glass of the Liver Cleanse Smoothie using the same recipe you did for breakfast.
Dinner Meals 
For dinner, choose one of the following delicious liver-supporting soups:  
Thai Ginger Coconut Soup with Cauliflower Rice 
Before Bed on The Liver Cleanse
Before bed, I recommend a cup of Dandy Liver Detox Tea or Nighty Night Tea if you have trouble sleeping. These herbal teas can help open up the drainage pathways, support proper detoxification, and promote quality sleep.  
The Nighty Night Tea is minty and sweet with a note of citrus and spice and is designed for a good night's sleep. Good sleep is an important component of the detox process, so be sure to prioritize your sleep.  
Optional Supplements To Support the Liver Cleanse
To further support your 7-day liver cleanse and detoxication, I recommend some optional supplements.  Taking one or a few of these will help you get better results during your liver cleanse.  
Bile Flow Support is a fantastic supplement for liver and digestive support. It is a specialized formula that provides liver support with nutrients involved in bile flow and fat metabolism, including choline, taurine, and methionine.
Normal Dosage:  Take 2 capsules at the end of each meal
Advanced Dosage:  Take 3–4 capsules at the end of each meal 
Liver Support is a synergistic formula designed to support healthy liver function. It consists of a strong dose of milk thistle which is known to help regenerate liver cells, support healthy bile flow and optimize phase I and II liver detoxification.
There is also a blend of botanical and mushroom extracts, along with N-Acetyl-L-Cysteine (NAC), a derivative of the amino acid cysteine, which has powerful antioxidant and liver-protective actions. In addition to protecting the body from oxidative stress, NAC assists with the formation of glutathione, the predominant antioxidant found in the liver.
Normal Dosage:  2 caps – 2x daily with or without food
Advanced Dosage:  2 caps – 3x daily with or without food
GI Detox is designed to bind to bile sludge, mycotoxins, microbial toxins and environmental toxins. If you have struggled with gas, bloating, poor liver and gut health and bile sludge then this supplement may be very helpful for you. Take 2 capsules one hour before your first meal and 2 capsules 1 hour before your last meal.
Normal Dosage:  Take 2 capsules – about 1–2 hours before your largest meal of the day
Advanced Dosage:  Take 2–4 capsules – about 1–2 hours before 2–3 meals each day
Final Thoughts on The Liver Cleanse
Toxins are everywhere, in the air we breathe, the food we eat, and the products we use. Toxic overload in your body, however, may lead to inflammation, fatigue, pain, and disease. To reduce the risk of health issues and to boost your health, it is important that you support your body's detoxification systems, most importantly your liver, your body's largest detoxifying organs.
Follow the 7-day liver cleanse I've outlined in this article to detoxify your liver, improve liver function, experience better energy, skin, and mental clarity, and find the health you deserve. 
Following these tips, you may notice a significant difference in your health and well-being.  If you follow my recommendations here and are still struggling, it would be wise to hire a functional health coach.  You can reach out to my team of fantastic coaches who are here to support your journey.

Sources in This Liver Cleanse Article Include:
1. What does the liver do? Medical News Today. Link Here
2. How does the liver work? Institute for Quality and Efficiency in Health Care (IQWiG). Link Here
3. Balaban, YH, Aka, C, Koca-Caliska, U. World J Hepatol. 2017 Jun 18; 9(17): 757–770. PMID:

28660010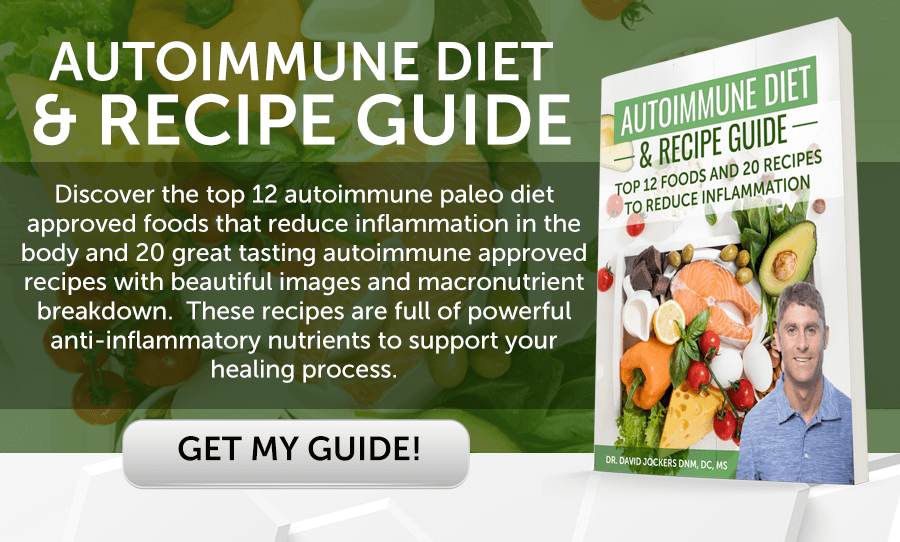 Was this article helpful?