8 Ways To Use Turmeric
Turmeric is a seriously powerful root that seems to have endless health benefits. These include pain relief, anti-depressant, fat-burning, and so much more. It seems that research uncovers a new benefit of turmeric every day and I think anyone could benefit from consuming this powerful food. To amplify its beneficial effects, here are 8 ways to use turmeric while on a ketogenic diet.
By combining turmeric with a ketogenic diet, you massively boost your anti-inflammatory pathways, supercharge your brain and improve your health across the board. The problem for many people is getting used to its unique taste so I have come up with some creative ways to use turmeric in your diet.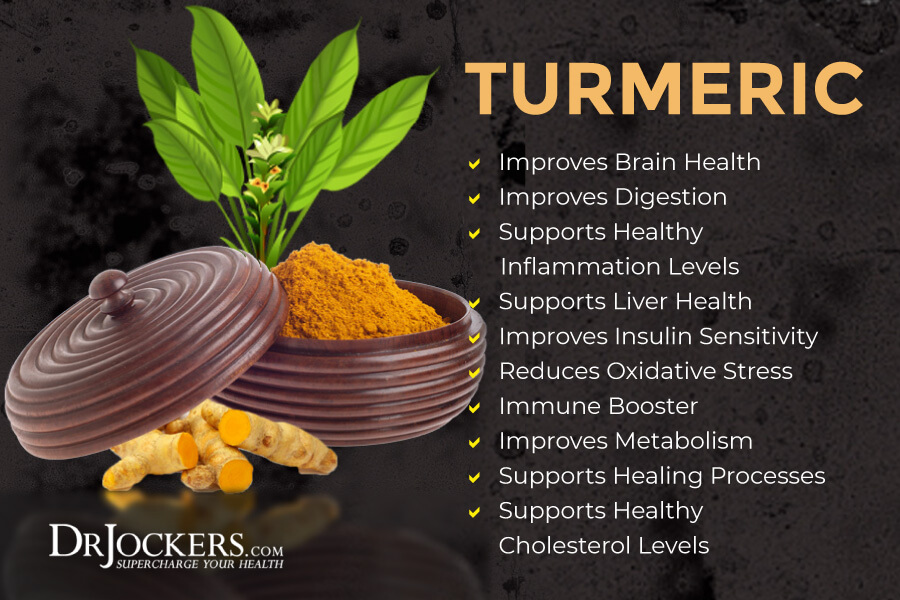 Keto Benefits Of Turmeric 
While turmeric has a long and impressive list of benefits, there are a couple that come to mind that make it stand out as a ketogenic friendly food. Turmeric and one of its active components, curcumin, is actually one of the most well studied herbs in natural medicine today.
Additionally, I find that many people following a ketogenic diet simply are not consuming enough polyphenol compounds. Turmeric is a great source of curcuminoids, which are a great antioxidant.
Improves Insulin Sensitivity 
Blood sugar imbalances and insulin resistance contribute to massive amounts of inflammation that lower your body's functional capabilities. This is one of the strong benefits of a ketogenic diet as it has been shown to improve insulin resistance and effectively stabilize blood sugar.
Curcumin, one of the active components of turmeric has been shown to provide similar benefits in blood sugar and insulin responses. Insulin resistance occurs when insulin receptors stop responding to insulin and do not allow glucose into the cells.
Curcumin helps in reversing this by upregulating insulin receptors and improving receptor binding (1). Coupled with a ketogenic diet, this could be a powerful therapeutic approach for metabolic disorders.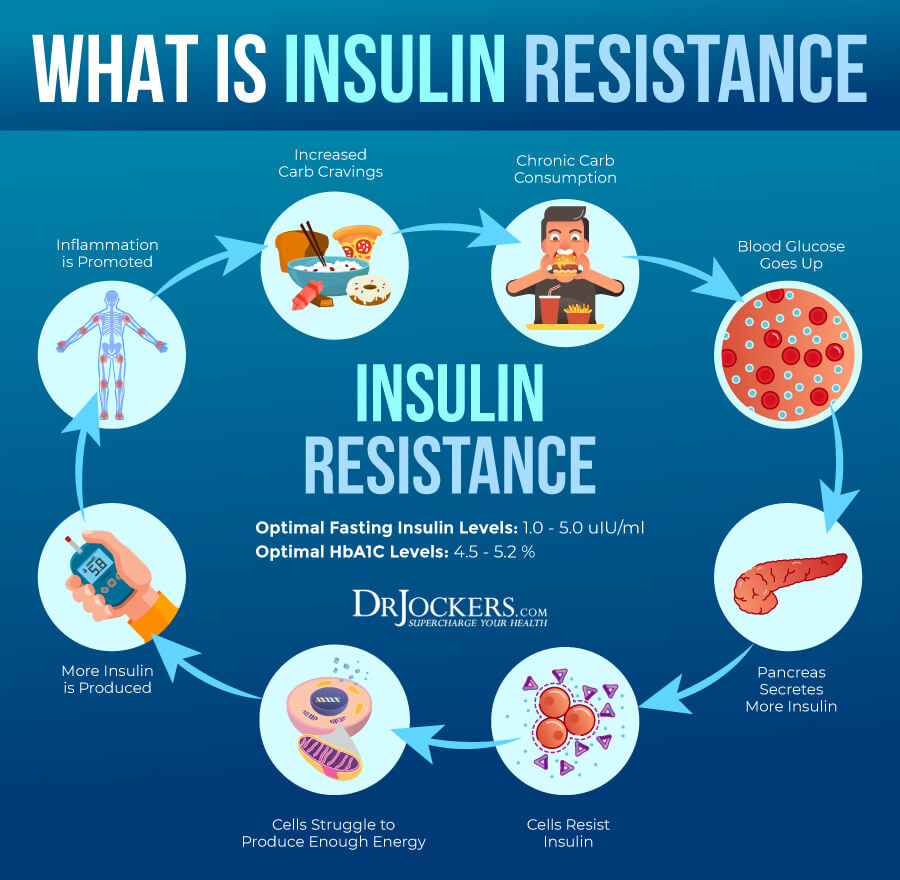 Improves Liver Function 
In addition to improving insulin activity, curcumin has been shown to activate certain pathways in the liver to improve blood sugar and triglyceride levels in diabetic patients (2, 3).
First, it activates a set of receptors responsible for regulating genes that control blood sugar uptake and utilization.
Next, it downregulates certain enzymes that release sugar into the blood. In fact, it actually improves enzyme activity associated with the storage of blood sugar. These actions can substantially contribute to healthy blood sugar balance that many of us have lost the ability to regulate with our modern lifestyles.
Again, combined with a ketogenic diet you are likely amplifying these effects and restoring the metabolic flexibility your body is designed to have.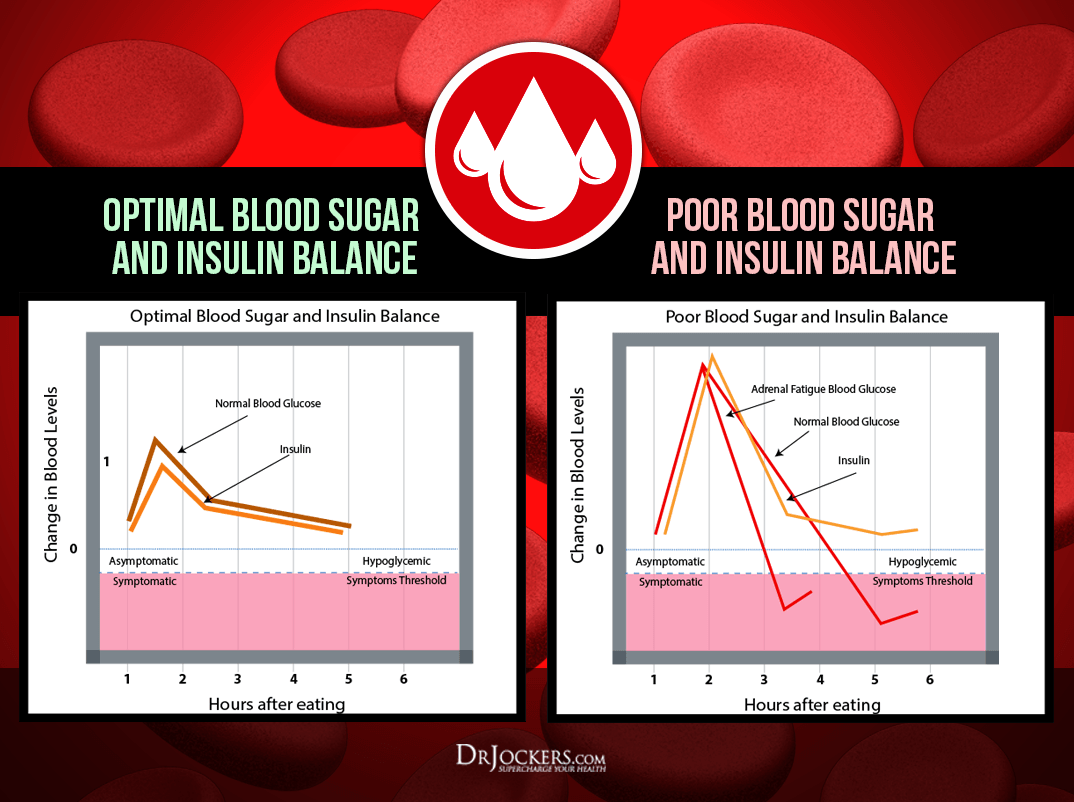 Curbs Inflammation
Perhaps one of turmeric's most known benefits is its powerful inflammation mitigating effects (4). This may be partially due to it's blood sugar balancing effects, however there are potentially other mechanisms as well. Turmeric has been found to down regulate inflammatory enzymes known as the COX and LOX enzymes (5).
Popular pain relief drugs classified as NSAIDS target this same pathway for their anti-inflammatory effect. These however, have several undesirable side-effects.  Additionally, the compounds in turmeric have been shown to increase the body's production of intracellular antioxidants such as glutathione, superoxide dismutase, and catalase.
This has powerful implications for natural mitigation of certain diseases that are preceded by rampant inflammation, such as autoimmune disorders.
Fights Cancer
Many people utilize a ketogenic diet to fight cancer with great success. Turmeric may be able to boost this effect. While it's anti-inflammatory effect will play a large role in this, there are other mechanisms involved.
Turmeric, curcumin, and its other constituents actually target cancer development from several different angles. Included in those is disrupting cancer cell replication, targeting and disrupting cancer stem cell development, and promoting cancer cell apoptosis (cell destruction) (6).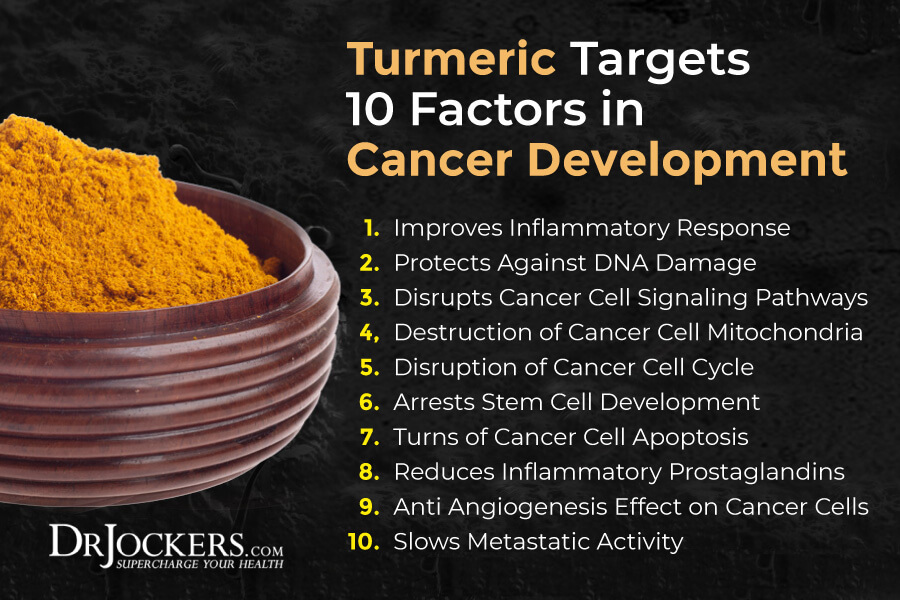 Ways To Get More Turmeric 
Some people love the taste of turmeric while others don't quite care for it. Either way, this is one of those foods that fall into my "eat it anyway" category. The health benefits are just too substantial to pass up. One of the bigger challenges people have is understanding how to use turmeric in their diet.  Here are 8 creative ways to use turmeric in your diet.
Turmeric Fat Burning Coffee 
This is a delicious spin on a Bulletproof style coffee that includes turmeric and healthy fats for an anti-inflammatory effect. While you may be thinking turmeric in your coffee sounds a little funny, I get consistent feedback about how delicious this one is.
With the Keto Brain, this is a great source of ketones to assist getting into ketosis and providing a smooth energy boost. Try it as a breakfast replacement or on mornings when you are fasting to keep your brain humming along for hours.  This is a very simple way to use turmeric and you really don't notice any change in the flavor of the coffee!
Click on the recipe link here:  Turmeric Fat Burning Coffee Recipe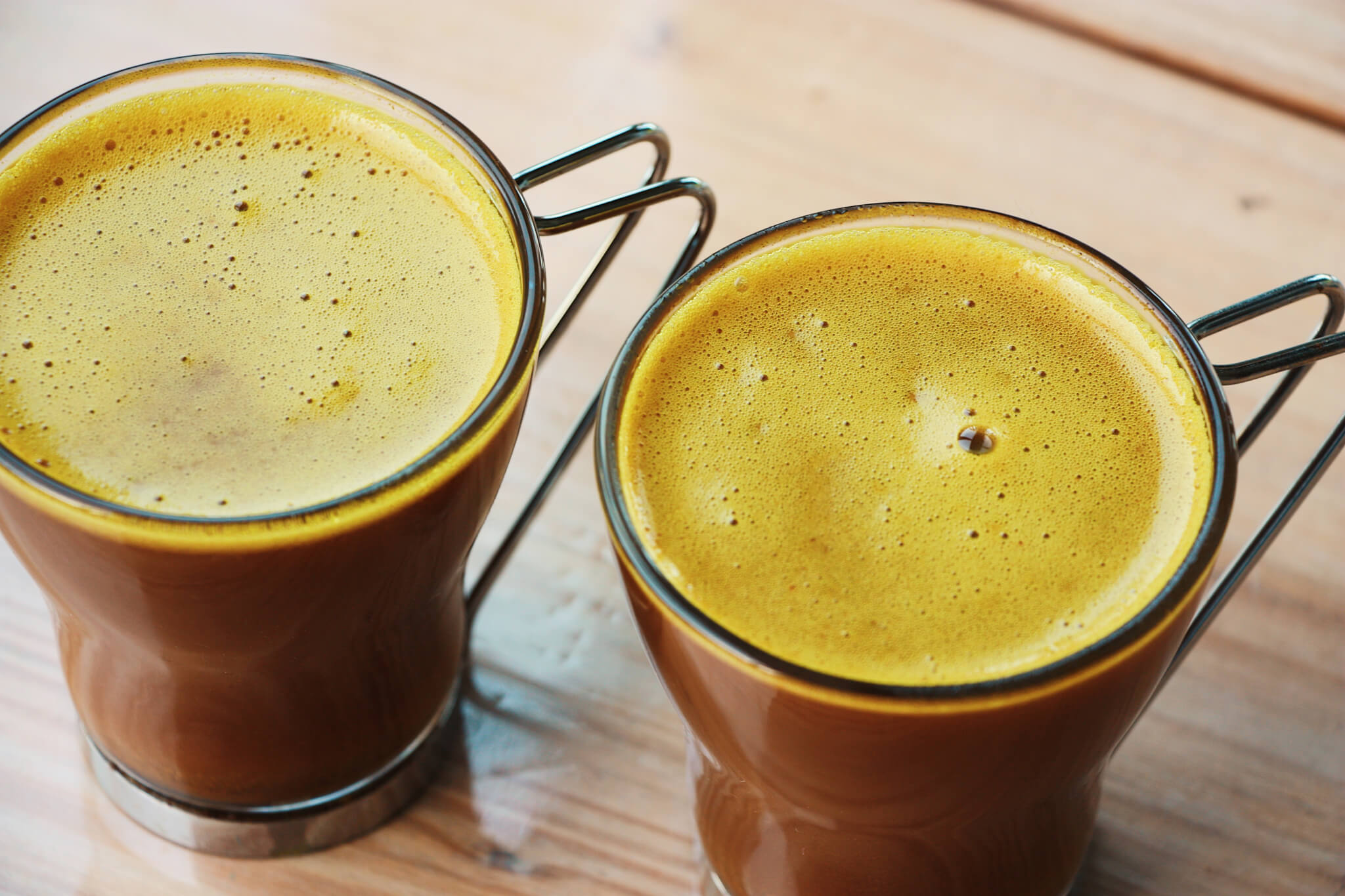 Golden Milk
If you want something similar to the above recipe but without the caffeine, this is your go-to. This is a very similar recipe utilizing healthy fats along with anti-inflammatory turmeric, ginger, and cinnamon to provide a powerful healing beverage.
This can be a good breakfast or even as a nightcap before going to bed. To make it more of a meal replacement, you could even add in a scoop of vanilla protein powder to make a creamy vanilla spiced caffeine-free latte or a scoop of chocolate protein for a healthy hot chocolate!
Golden milk is a traditional drink in India and other parts of Asia and a great ways to use turmeric and get more of its anti-inflammatory benefits.  To make this, click on the recipe link here:  Golden Milk Recipe

Turmeric Paste
This turmeric paste is super convenient and can be used in a variety of different ways. Combining turmeric, black pepper, ginger, cinnamon, and cardamom with coconut oil, you get a versatile anti-inflammatory paste.
My favorite use is to add a couple scoops to some heated coconut milk to make Golden Milk, a traditional Indian beverage used for centuries to support health.
You can also use it in stir-fries, soups & stews, on veggies, over eggs, or straight from the spoon! If you really like it, put it on anything you want!
To make this, click on the link here: Turmeric Paste Recipe

Zucchini Turmeric Soup
In colder months, I love to make soups & stews. To me, there is nothing like a warm soup or stew full of healthy foods when it's chilly outside.
This seasonal soup combines zucchini with onions, healthy fats, and warming spices (including turmeric) to give your immune system a boost. From this base, you could customize it however you want. Add in some pasture-raised chicken or even more vegetables, you really can't go wrong.
To make this, click on the link here: Zucchini Turmeric Soup Recipe

Turmeric Bars
Turmeric bars a convenient, ketogenic friendly snack that make getting this spice into your life super simple. All it takes is coconut milk, turmeric, black pepper, beef gelatin, and a few drops of stevia and you have a sweet marshmallow-like treat.
These combine the anti-inflammatory benefits of turmeric with the connective tissue-healing properties of beef gelatin.  I have seen people tweak this recipe all kinds of ways by adding cinnamon, vanilla, or even caramel stevia. As long as you don't add any sugar, you can make these work for you! For a less gelatin-like consistency, check out my Turmeric Cream Cups below!
To make this, click on the link here: Turmeric Bars Recipe

Turmeric Keto Cookies 
Who knew dessert could be so healthy? These cookies are a tasty way to satisfy your sweet tooth, counteract inflammation, and stay in ketosis. Featuring superfoods such as coconut, turmeric, and bone broth protein, you really can't go wrong.
Just 5 ingredients, 10-15 minutes, and no baking required. Before you know it, you'll be indulging in your health with these tasty cookies.  This recipe will make you want to use turmeric on a daily basis!
To make this, click on the link here: Turmeric Keto Cookies Recipe

Turmeric Cream Cups
Turmeric cream cups are a spin on a popular ketogenic food trend, fat bombs. Fat bombs are essentially just snacks that are pure fat and can come in all different varieties once you know how to make them.
These are made by combining coconut cream, coconut oil, grass-fed butter/ghee, along with shredded coconut and turmeric. Simply mix these together, throw them in the fridge, and there you have a creamy delicious snack to munch on throughout the week.  This is one of the most tasty ways to use turmeric and get more of these polyphenols into your body!
To make this, click on the link here: Turmeric Cream Cups Recipe

De-Inflaming Lemonade 
For a summer refreshment with a bite, this lemonade recipe is amazing. It provides detoxifying effects for the liver and kidneys while also supplying beneficial anti-oxidants and potassium. To kick up the absorption of these compounds try throwing in some healthy fats from MCT or coconut oil.
All you need is lemon juice, water, turmeric, cinnamon, salt, and stevia. Throw it all in the blender and you have your lemonade. Try this as an alternative to those sugar-loaded store-bought lemonades and you'll feel the difference.
To make this, click on the link here: De-Inflamming Lemonade Recipe

Supplemental Organic Turmeric
While turmeric and curcumin are not FDA approved to prevent, treat, mitigate or cure any chronic disease, my research and experience with it proves that it can be a helpful tool to improve overall health.  If you choose to supplement with turmeric or curcumin to improve your health be sure to discuss this with your physician.
When it comes to turmeric supplementation, I am a huge fan of taking supplemental turmeric in a fermented form with other warming digestive supporting herbs such as black pepper that enhance the absorption of the curcuminoids.  This is why I use the Organic Turmeric product from True Immunity Organics.  The fermented form of turmeric activates unique compounds and allows for better assimilation of the beneficial curcuminoids.
This organic turmeric is a powerful blend of high dose organic turmeric extract, fermented turmeric root and black pepper fruit to reduce inflammation throughout the body and support healthy joints and mobility.
Inflammation Crushing Ebundle
The Inflammation Crushing Ebundle is designed to help you improve your brain, liver, immune system and discover the healing strategies, foods and recipes to burn fat, reduce inflammation and Thrive in Life!
As a doctor of natural medicine, I have spent the past 20 years studying the best healing strategies and worked with hundreds of coaching clients, helping them overcome chronic health conditions and optimize their overall health.
In our Inflammation Crushing Ebundle, I have put together my very best strategies to reduce inflammation and optimize your healing potential.  Take a look at what you will get inside these valuable guides below!

Sources For This Article Include: 
1. Panzhinskiy, E., Hua, Y., Lapchak, P. A., Topchiy, E., Lehmann, T. E., Ren, J., & Nair, S. (2014). Novel curcumin derivative CNB-001 mitigates obesity-associated insulin resistance. The Journal of Pharmacology and Experimental Therapeutics, 349(2), 248–57. PMID: 24549372
2. Zhang, F., Zhang, Z., Chen, L., Kong, D., Zhang, X., Lu, C., … Zheng, S. (2014). Curcumin attenuates angiogenesis in liver fibrosis and inhibits angiogenic properties of hepatic stellate cells. Journal of Cellular and Molecular Medicine, 18(7), 1392–1406. PMID: 24779927
3. Neerati, P., Devde, R., & Gangi, a K. (2014). Evaluation of the effect of curcumin capsules on glyburide therapy in patients with type-2 diabetes mellitus. Phytother Res, 28(July), 1796–1800. PMID: 25044423
4. Aggarwal, B. B., Yuan, W., Li, S., & Gupta, S. C. (2013). Curcumin-free turmeric exhibits anti-inflammatory and anticancer activities: Identification of novel components of turmeric. Molecular Nutrition and Food Research. PMID: 23847105
5. Rao, C. V. (2007). Regulation of COX and LOX by curcumin. Advances in Experimental Medicine and Biology. PMID: 17569213
6. Fadus, M. C., Lau, C., Bikhchandani, J., & Lynch, H. T. (2016). Curcumin: An age-old anti-inflammatory and anti-neoplastic agent. Journal of Traditional and Complementary Medicine. https://doi.org/10.1016/j.jtcme.2016.08.002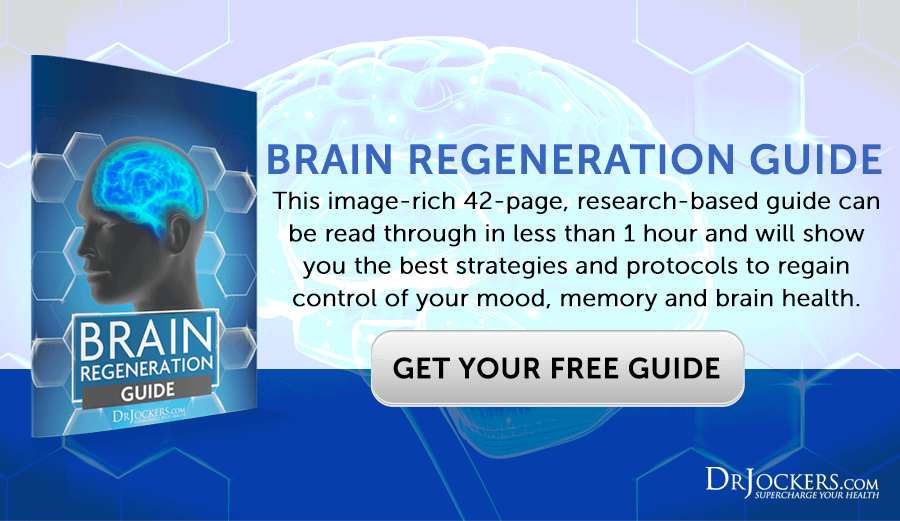 Was this article helpful?