20 Keto Side Dishes
The demand for keto-friendly recipes is rising as people everywhere discover the amazing benefits of following a ketogenic lifestyle. As someone who has been an advocate for this style of eating for years, I have built up a number of tasty recipes that I use personally. In this article, I am going to cover some of my favorite keto side dishes.
Most people understand that a typical ketogenic meal should be primarily healthy fats with a source of clean protein. I get asked all the time what else can be paired with your keto meals. These keto side dishes go great with all kinds of meals.
Traditional Side Dishes
America is very much a meat and potatoes kind of culture. We love adding starchy carbs to our meals. What most don't understand is that our obsession with high protein and high carbs tends to promote the formation of advanced glycation end products (AGEs). AGEs are when proteins become adhered to sugars in the body.
What this does is damages structures in our body like our nerves and blood vessels (1,2). This reaction in the body is largely responsible for things like neuropathy in diabetics and increased risk of heart disease.
Ketogenic Lifestyle 
Turning towards a more low-carb, high-fat template may help to combat the formation of these AGEs. The result is healthier tissues and lowered risk of heart disease. In fact, this style of eating has been shown to improve blood sugar, cholesterol, obesity, and heart disease risk factors more so than a low-fat template (3, 4).
In addition to the underlying health benefits, most people just feel better when they eat this way. Ketones provide abundant energy which powers the brain and body in a way that sugar is not able to. Even a temporary period of ketosis can be beneficial to get the body into more of a fat burning state. That is why I have detailed the Ketogenic Metabolic Makeover period to initiate this change.
Keto Food Pyramid
The traditional food pyramid has a heavy emphasis on bread, cereal, rice, pasta, and whole grains. We are told these are great for us and that they are "heart healthy". What we know now, though, is that this pattern of carb-heavy eating is a precursor to metabolic disease involving diabetes, obesity, and heart disease.
The keto food pyramid emphasizes healthy fats as the primary food group. These involve things like avocado, coconut, grass-fed butter, and pastured eggs. As supplemental fats, MCT and SCT oils can be extremely beneficial for beginners and seasoned ketogenic lifestyle followers alike.
Next, there is a heavy influence on anti-oxidant and prebiotic fiber-rich vegetables, herbs, and spices.
Finally, clean proteins like wild-caught fish, pastured meats, and bone broth are excellent. The pyramid below illustrates one of the most anti-inflammatory food pyramids you can implement into your meal plan.
What I Like in a Side Dish
When it comes to creating a ketogenic meal, I like to keep it fairly simple. All you need is a source of healthy fats, a source of clean protein, and something that is rich in micronutrients and antioxidants. I like to use my keto side dishes as a way to increase the healthy fat, micronutrient, and fiber content of any meal I consume.
You will notice as I go through this keto side dishes list that almost all of them enhance the meal in this way. I also love flavor, luckily herbs, spices, and healthy fats are great for this!
Top 20 Keto Side Dishes
Now that we've talked about the reasoning behind eating this way, here are some of my favorite keto side dishes. They are simple to make and loaded with nutrition.
Try these out along with your lunch, dinner, or as an accompaniment at your next get together. They are sure to be popular!
**Note: Simply click the pictures below each recipe to go straight to the recipe page!
Avocado Pesto
Pesto is a classic that goes perfect with zucchini noodles, on a slice of keto bread, or even just on a big pile of veggies! It is also an easy way to flood your body with healthy fats and antioxidants. This particular pesto includes avocado, kale, Italian herbs, and lemon juice.
The avocado provides a base of healthy fats. The kale adds a nutritional punch with indole-3 carbonyl and indole-3 acetate which help with the detoxification of artificial estrogens that are abundant in our environment. It is also rich in chlorophyll which is detoxifying for the blood!
Coconut Flour Bread
Coconut flour is a great baking alternative to other flours. If you've never cooked with it before, be patient, there is a little bit of a learning curve figuring out the best way to get it to bake the way you want. This coconut flour bread is an excellent keto friendly recipe to start with.
Coconut flour is also rich in prebiotic flour that is excellent for the microbiome. I love having this with butter, poached or over-easy eggs, or a dab of guacamole. Try it out!
Homemade Keto Crackers
Crackers are great for dipping, snacking, or transporting your other favorite keto foods into your mouth in large quantities. These are flourless and keto friendly because they are made with sunflower and sesame seeds!
The recipe use garlic powder, onion powder, and salt for flavor. Feel free to add in whatever spices you like and make them unique to your taste! You can even experiment with different nuts and seeds and see how they come out.
Cashew Artichoke Dip
Artichokes are one of the best sources of prebiotic fiber that feeds the healthy bacteria in the gut. Mix them up with some processed cashews, spinach, onion, garlic, and spices – and you've also got a super tasty dip!
This goes excellent with the keto crackers above. Cucumbers, celery, bell peppers, and cabbage leaves are all fair game as well. This one is great for parties or any time you want a fresh and nourishing dip!
Lemon Garlic Kale Salad
A classic salad goes along with just about any meal. Kale is a micronutrient-rich superfood that takes any meal to the next level nutritionally. While kale in its raw form can be somewhat hard to digest, this one uses lemon and a gentle massage to help break down the cellulose fibers and improve digestibility.
Olive oil provides a source of healthy fats while improving the absorption of fat soluble nutrients like carotenoid antioxidants which are great for the eyes and skin!
Sage Brussel Sprouts with Riced Cauliflower 
Brussels sprouts and cauliflower are powerful foods loaded with nutrition. Both are rich in glycosinolates which are strong antioxidants that protect our cells from damage and inflammation.
They are also cruciferous vegetables which makes them excellent for improving detoxification and estrogen metabolism. Avocado oil and grass-fed butter adds in healthy fats to improve nutrient absorption. The inclusion of the Bragg's Organic Sprinkle loads this one up with all kinds of healing herbs and spices for next-level nutrition.
Coconut Flour Gravy
Gravy is great on all kinds of meats, veggies, and mashed potatoes (keto friendly version coming up). Unfortunately, traditional gravy tends to be made with vegetable oil and wheat flour, making it inflammatory and not keto friendly at all.
This version is made with grass-fed butter, beef or chicken stock, and coconut flour! Now you have a keto friendly gravy that you can shamelessly drown your meat and veggies in.
Almond Butter Keto Bread
I get it, sometimes bread just goes with a meal. Try this in place of a biscuit, cornbread, or other bread side dish and you may be surprised! This one is a flour-free alternative to our coconut flour and almond flour bread recipes that many people have come to love.
This one is a simple combination of coconut almond butter, pastured eggs, and apple cider vinegar. Instead of hopping on the blood sugar rollercoaster, you will be satisfied with this ketogenic almond butter bread.
Paleo Stuffed Mushrooms 
Mushrooms are under-appreciated in my opinion. They contain important polysaccharide compounds that are great for boosting the immune system. This recipe is boosted with the inclusion of red onions which are anti-microbial and contain chromium to stabilize blood sugar and anthocyanin antioxidants which are known for their cancer-fighting benefits.
Keto side dishes should be extremely tasty and this one does not skimp on flavor. The inclusion of buffalo sausage and chipotle mayo (made with avocado oil) make these super tasty!
Fat Burning Deviled Eggs
Deviled eggs are great finger food for family gatherings and get togethers. I like to refer to pastured eggs as one of nature's multivitamins. They are a great source of omega 3 fats and the active form of vitamin A, retinol.
The addition of organic mustard, keto maple syrup, avocado oil mayo, and turmeric make these one of many great anti-inflammatory keto side dishes.
Garlic Herb Green Beans
Green beans are one of those keto side dishes that I make for myself all the time. This recipe in particular is next-level. They are loaded up with good fats from grass-fed butter and coconut oil for creamy flavor.
Garlic and diced onion add an additional kick of flavor along with antimicrobial and prebiotic fiber to support a healthy microbiome.  They are also full of antioxidant-rich Italian herbs and a bit of kelp. Kelp is a great source of iodine and chlorophyll to support thyroid health and detoxification.
Creamy Lemon Superfood Guacamole
Guacamole is a classic side dish. While guacamole is generally already one of the most keto side dishes, this one has added ingredients for a boost of nutrition. I like to put this on my meats, on these keto fajitas, or eat it straight up with a spoon!
In addition to traditional guacamole ingredients, this one contains a dash of apple cider vinegar and coconut milk. The apple cider vinegar offers digestive and blood sugar stabilizing benefits. The coconut milk makes it nice and creamy while adding a boost of healthy fats.
Smoked Salmon Rolls
Salmon is one of my favorite foods for many reasons. It is loaded with omega 3 fats, its super clean, and contains one of the world's most powerful antioxidants astaxanthin. Pair it with some nori seaweed wraps, avocado oil mayo, avocado, and cucumber and you've got yourself a power food.
Healthy fats come from the mayo, avocado, and salmon. An abundance of minerals and iodine come from the seaweed for a complete nutrition keto side dish. These are great finger food!
Asian Cauliflower Fried Rice
While we are on the Asian kick, this cauliflower fried rice is one of those keto side dishes that goes with anything. This is a simple combination of cauliflower, butter or coconut oil, and coconut aminos. Kick up the nutritional value and flavor with a bit of turmeric and ginger.
This would go great with some Thai Ginger Coconut Soup! Because this one is so simple, you can add it along to just about any meal. You can even spice it up however you like! I like to use cauliflower rice as an opportunity to load up on anti-inflammatory herbs, spices, and lots of healthy fats!
Cauliflower Keto Mashed Potatoes
Cauliflower comes in clutch to replace yet another high-carb classic, mashed potatoes. Potatoes are super starchy and quickly drive up blood sugar. This one is fool proof and most people have no idea they're not eating potatoes!
The base is simple: cauliflower, salt, pepper, and butter. From here you can spice them up however you'd like. I like to throw in some garlic, turmeric, and Italian herbs. You can even sprinkle on a bit of raw grass-fed cheese and they are fantastic.
Roasted Buttery Brussels Sprouts
When people tell me they don't like brussels sprouts, I let them in on a secret… They're not using enough butter and salt! Brussels sprouts are an underappreciated superfood. They are full of prebiotic fiber and nutrients that assist with detoxification.
They are especially good sources of sulforaphane and indole-3-carbonyl which are powerful for improving estrogen metabolism and fighting cancer.  Loading them up with butter, salt, a bit of garlic, and some herbs of choice can really make a tasty keto side dish.
Keto Ranch Dressing
We all know those people who put ranch dressing on literally everything (maybe that's you). The typical ranch dressing reads something like canola or soybean oil, starch, sugar, artificial flavors… all within the first few ingredients! This version is made with whole food ingredients that are healing to the body.
Dip your veggies in it, dress your salad with it, or dip your cauliflower crust pizza in it! Avocado oil and coconut milk make this one guilt-free so load it up!
Zucchini Noodles
Noodles and pasta are a staple in many people's diet. Unfortunately, they are made with grains and wreak havoc in the gut and on blood sugar. Zucchini noodles are an excellent keto replacement!
Many stores are now offering prepackaged zucchini noodles. If you've ever wondered how to make your own, here's how! They are great with salt, pepper, and butter. Spice them up however you like or try them in this Zucchini Noodle Pad Thai.
Cucumber Soup
This is a raw soup that is served chilled. This one is especially refreshing to accompany a summertime meal. Cucumbers are a great source of minerals and especially silica. Silica is a mineral that may be important for maintaining healthy connective tissues like the skin.
The garlic and green onions add sulfur compounds that boost the immune system and support the formation of glutathione, the body most important antioxidant.
Broccoli Cream Soup
For another healthy soup recipe to accompany your meals, here is a keto twist on the classic cheddar broccoli soup. Even for those who don't like broccoli, this one is sure to please.
With broccoli, mushrooms, green onion, garlic, coconut cream, grass-fed cheese, and some bone broth – you can't go wrong. Broccoli improve detoxification while mushrooms boost the immune system. The butter and coconut milk provide plenty of healthy fats.
Ketogenic Lifestyle Program
If you are new to a ketogenic lifestyle or need a comprehensive ketogenic resource, I have created my own Navigating the Ketogenic Diet online course. It is a resource full of information that can be used for a lifetime.
It includes a grocery list, meal plan, and plenty of ketogenic friendly recipes like the keto side dishes listed here.  Additionally, you will find a library of videos and advanced tips to maximize the extensive benefits of embracing this lifestyle. Check it out by clicking on the picture below!
Sources for this Article Include
1. Basta G, Schmidt AM, De Caterina R. Advanced glycation end products and vascular inflammation: implications for accelerated atherosclerosis in diabetes. Cardiovasc Res. 2004 Sep 1;63(4):582-92. PMID: 15306213
2. Sandireddy R, Yerra VG, Areti A, Komirishetty P, Kumar A. Neuroinflammation and oxidative stress in diabetic neuropathy: futuristic strategies based on these targets. Int J Endocrinol. 2014;2014:674987. PMID: 24883061
3. Raygan, F., Bahmani, F., Kouchaki, E., Aghadavod, E., Sharifi, S., Akbari, E., . . . Asemi, Z. (2016). Comparative effects of carbohydrate versus fat restriction on metabolic profiles, biomarkers of inflammation and oxidative stress in overweight patients with Type 2 diabetic and coronary heart disease: A randomized clinical trial. PMID: 28607566
4. Steckhan, N., Hohmann, C.-D., Kessler, C., Dobos, G., Michalsen, A., & Cramer, H. (2016). Effects of different dietary approaches on inflammatory markers in patients with metabolic syndrome: A systematic review and meta-analysis. Nutrition, 32(3), 338–348. PMID: 26706026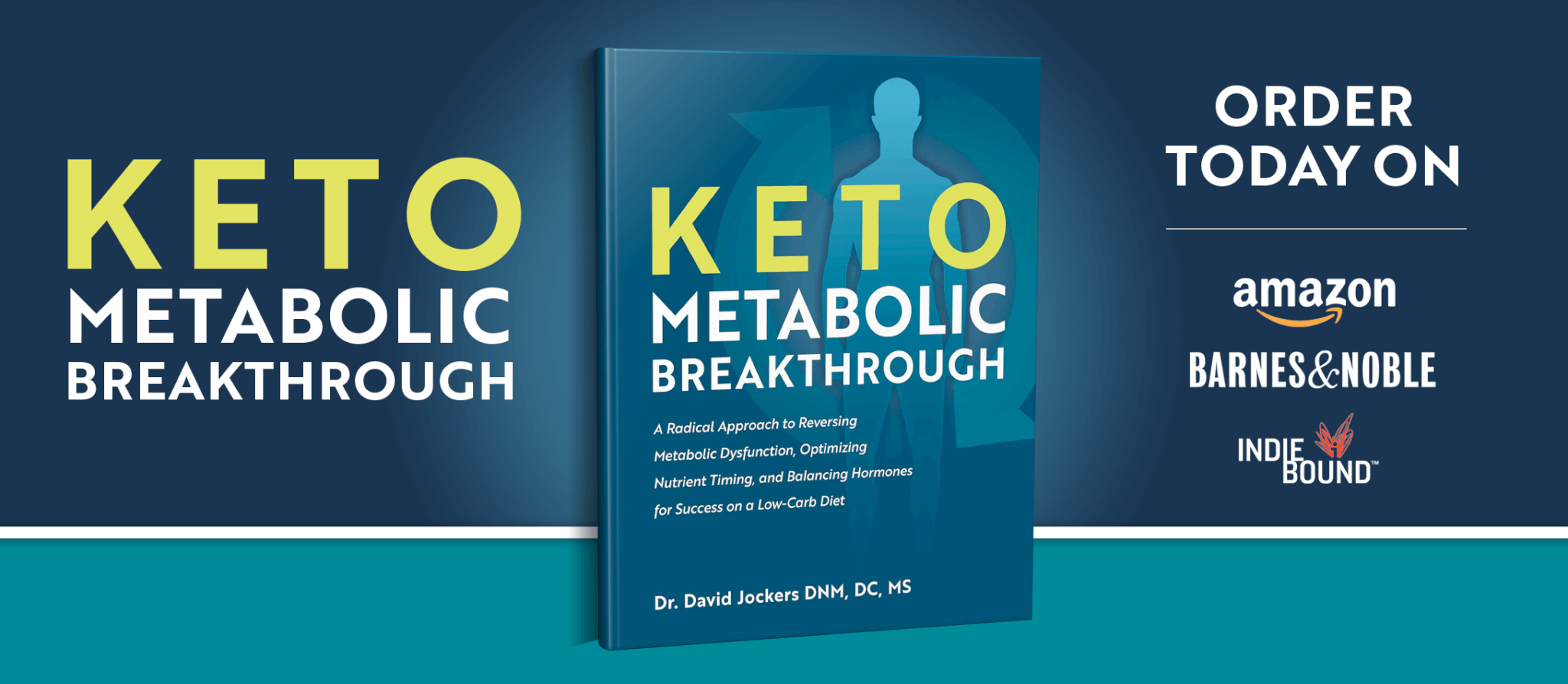 Was this article helpful?